Coronado Island is a jewel in San Diego. It is not really an island since it is only surrounded by 3 sides of water. We quizzed the boys on that one on the way down. The teacher in me can never let a teachable moment go to waste. I know they will eventually roll their eyes at me when I probe for such answers so I may as well do it before it is too late!
Kevin and I have been enjoying Coronado since we were in college. We went to college on the other side of this point...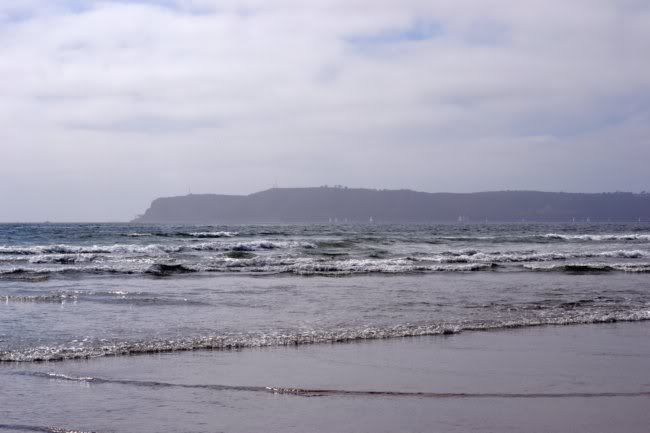 I even drove on the edge side of the bridge for the sake of Kevin getting pics for you. My anxiety level was through the roof, but we all survived without me flipping the hip minivan into the bay.
We drove by our favorites spots including Lamb's Theatre. It is a playhouse where my family would go see a Christmas musical every year. Although I am not described as sentimental often, when it comes to traditions, I am as sentimental as they get, Baby. The Hotel Del Cornando is historic and beautiful. We stayed there for a night with Luke and Charlie (Jack was cooking in the oven) a few years ago.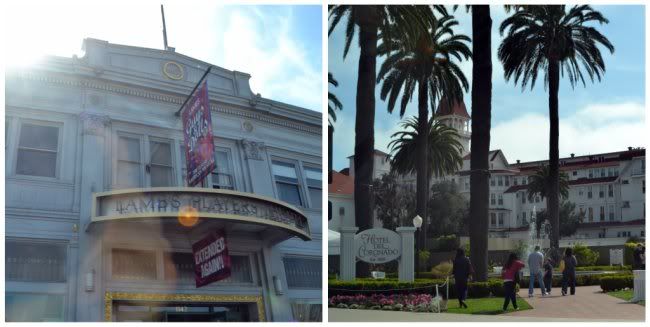 Eventually we ended up at the beach and I watched as my guys did their thing for a couple of hours.They may drive me nuts at home, but give them some air, water, and sand and they are set.
The rocks beckoned their names. As I watched them climb, I could only imagine how big those rocks must seem to them.
Jack had a full fledged pirate one man show going. He successfully played all the characters.
Charlie hopped from rock to rock despite my best, "If you don't stop jumping from rock to rock, we're heading home."
As for Luke, he climbed, searched, and eventually found a hidden tide pool.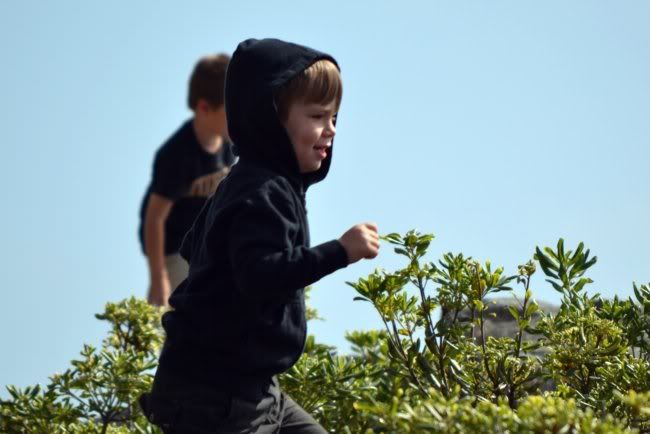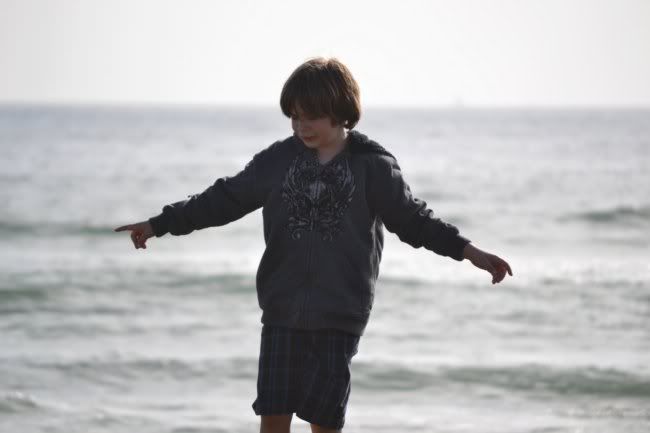 It was one of those days when you just see everything in shots and each shot makes you more grateful for the life you have more than the shot before.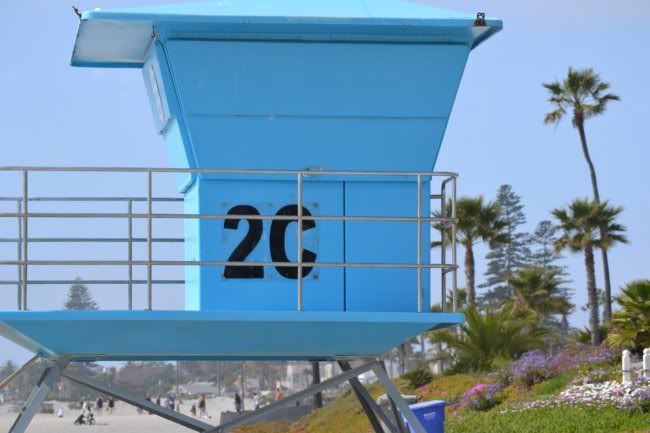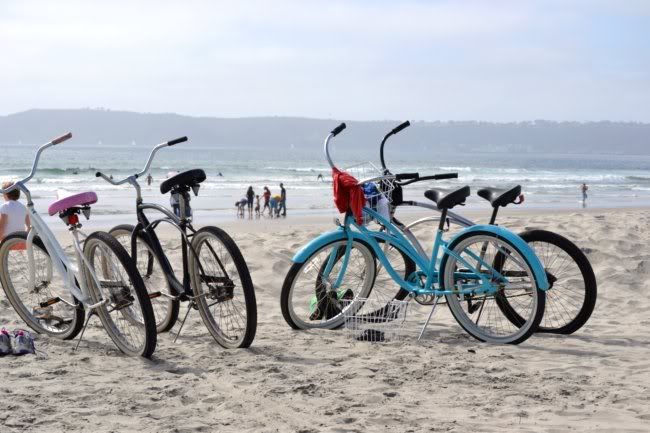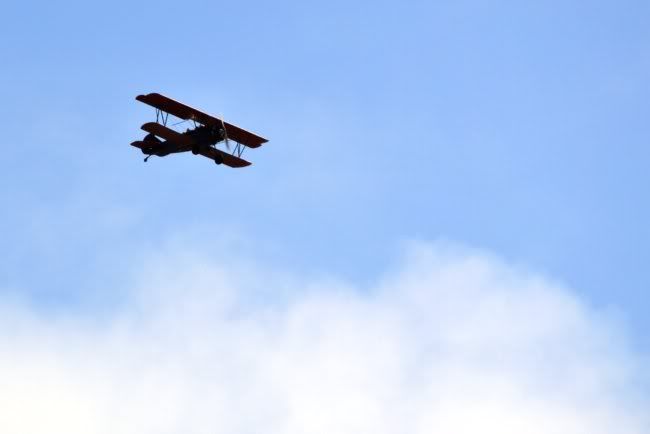 Even this local was having a moment with the universe. I sensed him soaking it all it and proclaiming the goodness of it all.
There is nothing that fills my tank as much as watching all my guys, the big one included, together.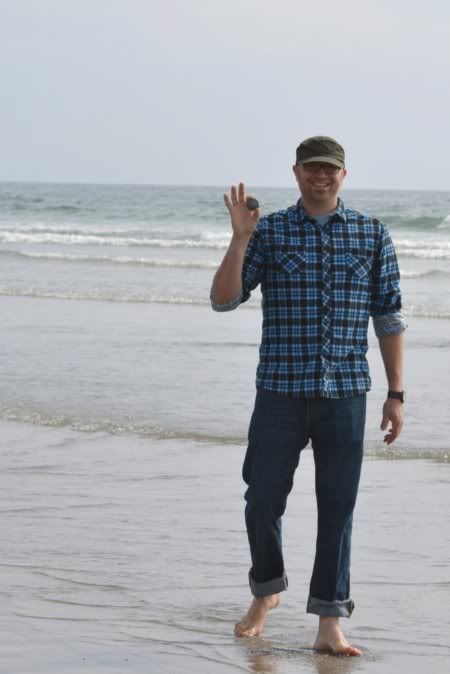 I'm thankful they are my posse.
During sand dollar hunting intermission, we stopped into the ice cream shop. We gave in and let them order waffle cones since that's usually a "not today" item.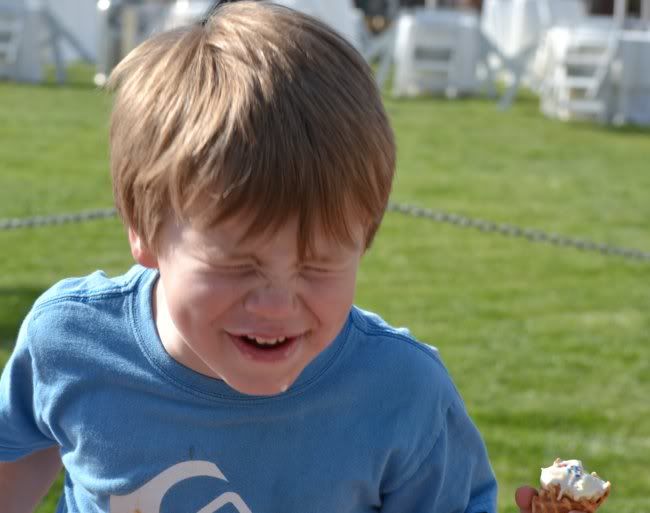 It was just another day to remind me to be thankful for what I have and to not take the ones closest to me for granted.
I am blessed.
Much love,
Katie