Kevin and I were initially planning on attending his company's work trip in Kauai by ourselves. We went to Costa Rica last year (
here
and
here
) and had the best time.
However, his company was acquired this year and the rules have changed to include bringing the kids.
One quick call to my parents who have a a time share and it was decided that we are making it a family trip.
I. Can't. Wait. Even with my extreme (and totally lame) fear of flying, I'm ready to go
today
.
There is one thing though that is weighing me down.
Literally.
I have 5 pounds on my body that I CANNOT seem to drop no matter how much carb dropping, calorie app computing, and exercising I do.
My body has hit it's happy place and doesn't want to budge.
It doesn't help that I'm on a gazillion meds for lupus that cause weight gain.
Health....weight....sometimes I feel like it is a hard call.
Since Kevin and I both want to drop some pounds, we came up with a competion. The person who reaches their Hawaii goal 1st gets
1 whole Saturday
to themselves.
OH man I want that Saturday!
So I'm doing the stuff I usually do since I'm kinda a healthy gal to begin with....organic food, whole foods, etc. I am trying to increases my water intake and decrease my portions.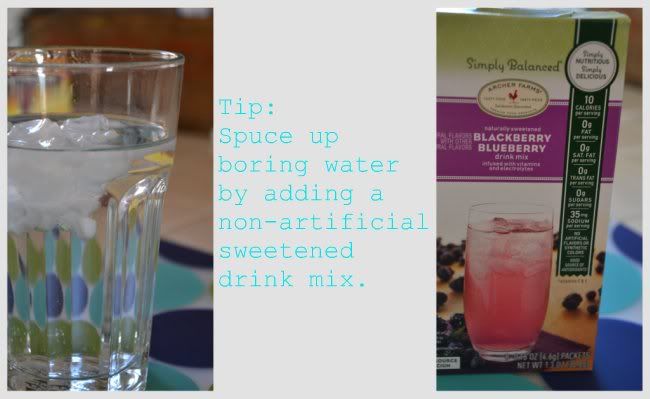 As a last resort, I may even give up my coffee creamer since it is toxic and full of empty calories.
Oy vey.
I feel sorry for my family if that day comes.
What about you? What are you doing to be healthy in 2012. Notice I said healthy and not skinny???
Happy weekend, friends!
Much love,
Katie