Luke turned 9 last week. The kid loves Harry Potter books. He plows through them like they are going out of business.
It only seemed natural to pick Harry Potter for our theme this year.
It could not have been more fun! The kids didn't think it was too shabby either.
But, with a fun party comes a lot of work. Fortunately, we had rain on Saturday so we had to postpone the party until Sunday. Instead of being bummed, we were thankful for an extra prep day.
Trust me, we needed it. We needed the rain. We needed a comfy day at home together.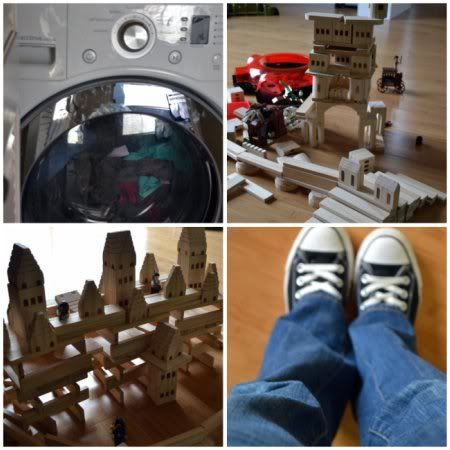 We needed time to catch up and time to create.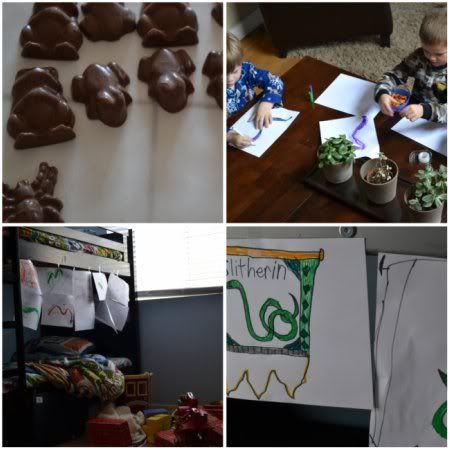 We needed to time to crash on the couch and admit that we are nuts when it comes to party planning.
Back to the party...
We love our tradition of making our kids' cakes or cupcakes.
As usual, I come up with the concept or borrow it from online, and Kevin being the artist, throws down.
He was even willing to take on fondant and he rocked it.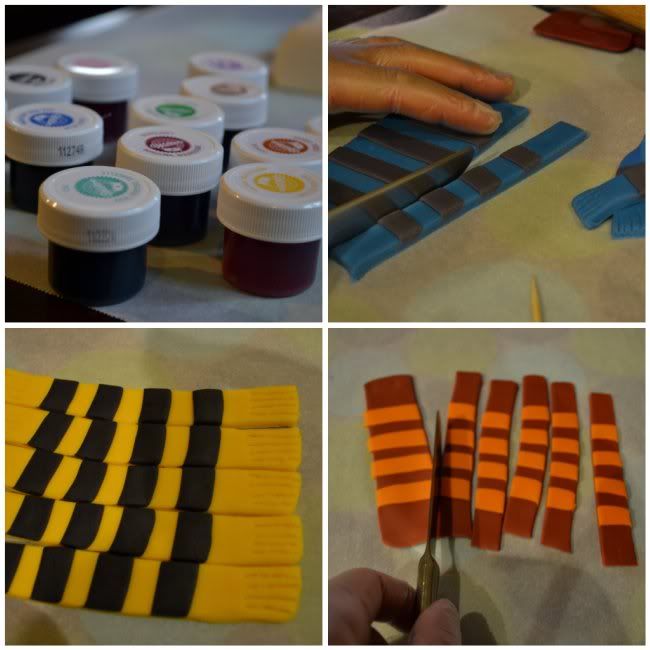 You have to love a man who is willing to spend hours with fondant. He is good like that.
I took over prepping wands for the kids to paint...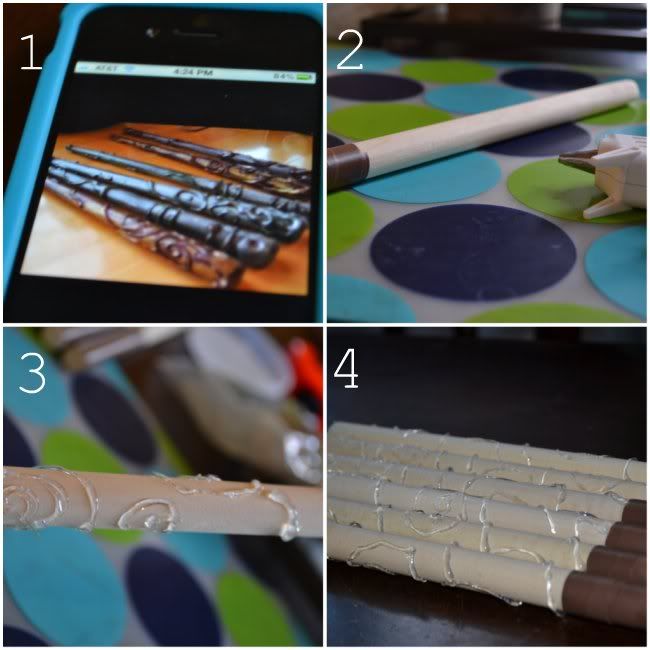 As for the party, the pictures tell you more than my words ever could. Bliss, I tell you. Pure bliss.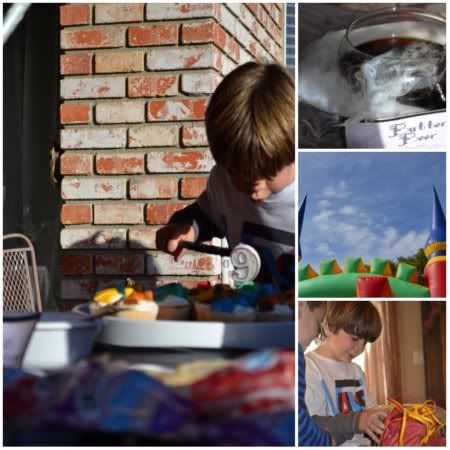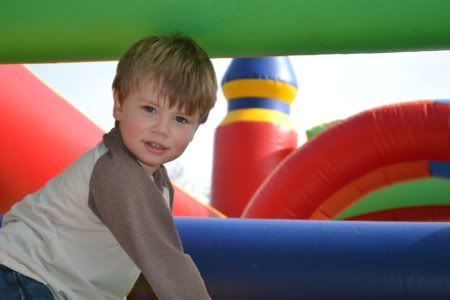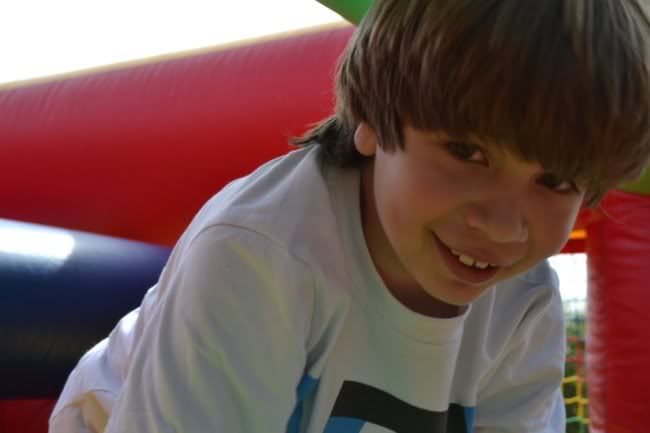 It was a lot of work. But Luke is worth every ounce of it. I love that kid.
Much love,
Katie
Linking up with sweet
Heather
.