Lists make my heart smile.
There is something about the
possibilities
that lists create.
There is something about the feeling of
completion
when I cross an item off my list.
So this summer it only seemed appropriate to create a
summer fun list.
And today we made our 1st check:
Library book bags
.
Aw, it felt good, friends.
I dislike having library books on the kitchen counter or scattered around the house. I worry about misplacing them or getting them mixed up with the books we own. The kids now keep them in their bags and bring them along when we go to the library. They hang them on their bedroom door handles when we get home.
Jack (3) welcomed my help...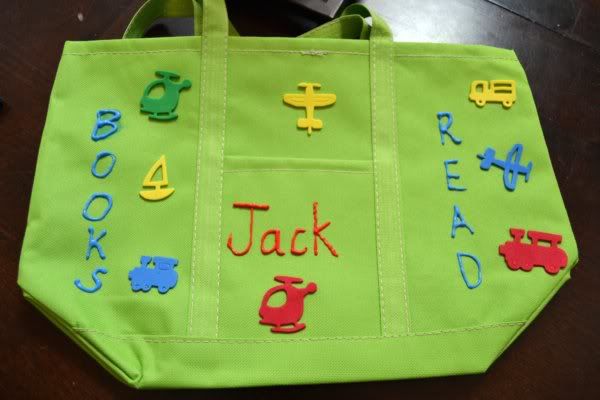 Charlie (5) is fiercely independent and wanted to do it on his own. He took a modern art approach...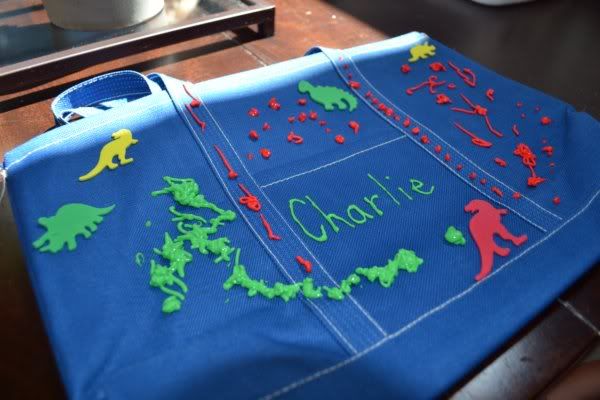 And Luke (8) declared that bags "are for girls" and only wanted his name on his bag. He didn't want anything to do with the project and asked me to write his name for him. He's getting big...sniff, sniff.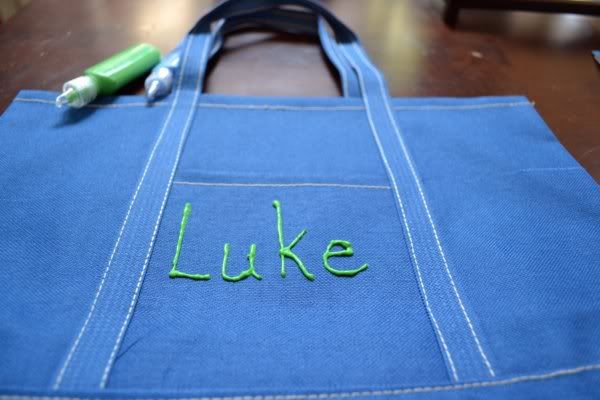 We found the bags and fabric paint at the Dollar Tree. The foam stickers were already in our craft box.
For a total of $4 we are all set for the summer reading program!
Perfect.
Much love,
Katie
Linking up with Heather: