Let me tell you what a week it has been!
Thank God it is Friday!
Seriously.
Seriously. Seriously.
We've had a ton of tattling. A few thousand time-outs, and more mama threats than you can imagine. Despite it all, I love my 3 rowdy boys and the
fun
we have together.
Seriously.
Seriously. Seriously.
A visit to the Bird Sanctuary in Del Mar was super cool.
All the birds there are rescues. We got to feed them and hold them. Well, I didn't because I'm scared of the fact that parrots have sword sharp talons and pointy beaks which could pierce through my skin and cause quite a bloody scene. But, I let Luke (8) do it. I'm
Mother of the Year
that way.
And speaking of
Mother of the Year
, I forgot that I made plans to see Midnight in Paris with friends (woo hoo) and had to pick up Luke from a friend's birthday party early. I whispered in his ear that we'd get ice cream on the way home to lessen my guilt and to get him out of their house without him giving me the evil eye. Mission accomplished.
His youngest brother Jack (3) was down with ice cream plan too...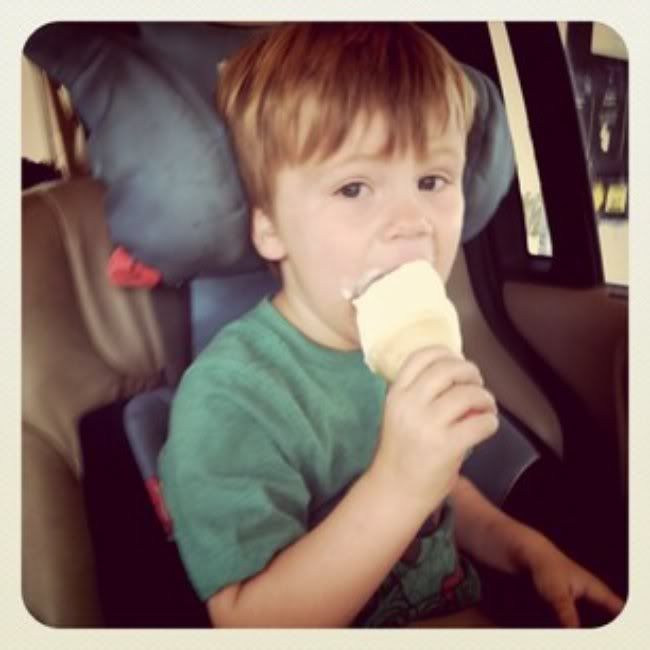 After spending a scorching day out in the blazing sun while splashing and diving in the pool, I cut this humungous sucker up...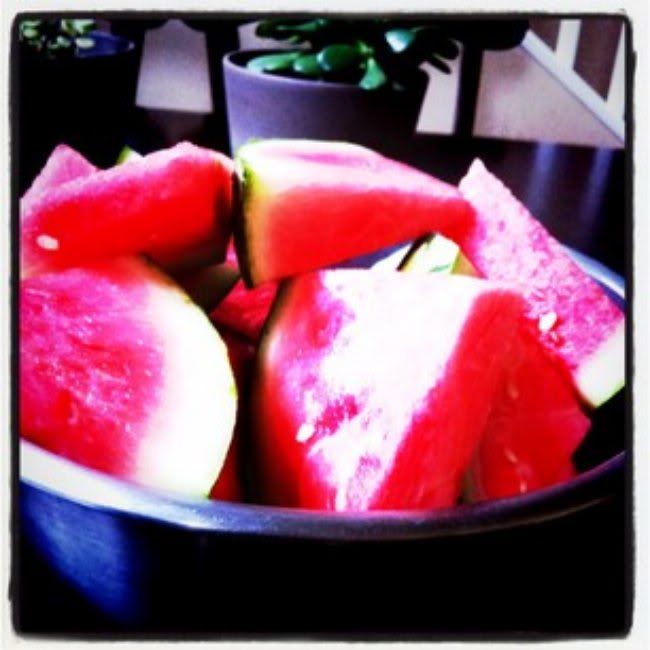 Am I the only lazy mom who looks at cutting up a watermelon like I'm about the climb Mount Everest???
Two major life savers this week. Forts and City Blocks. 3 boys+building=a few minutes of peace and quiet for mama. Charlie (5) was hard core about his tower...
To wrap up the week, we went bowling and checked off one more thing from our Summer Fun List. I get a rush each time I mark a check. I'm a nut that way. Bowling with bumpers is so the way to go...
And proof that we all needed to catch our breaths and exhale with an long slow "whew", a sleepy 8 year old after VBS, bowling, and karate...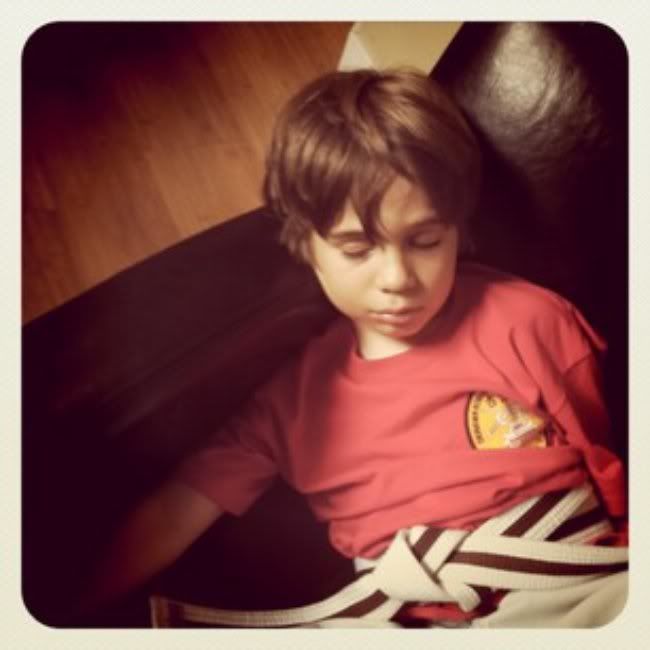 Happy weekend everyone!
Much love,
Katie
Linking up with LIfe Rearranged Insta Friday.