There are days when the obedient
should haves
refuse to cooperate.
But then you take those rebellious
should haves
and rock them out. You blow what the obedient
should haves
would
have been.
Case in point:
Sick kids.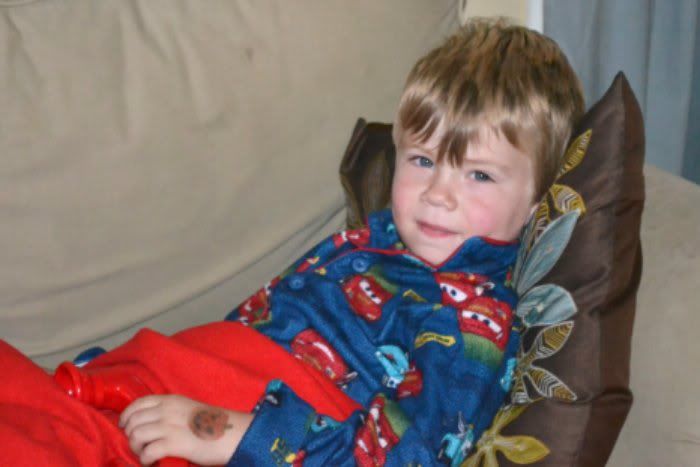 Sick parents.
Sleepless nights and musical beds.
What
should have
been a Friday spent at the Wild Animal Park with Luke and all the other 3rd graders, a regular day at kindergarten for Charlie, and a day with Grandma for Jack, quickly became a
would not day
.
When I startled myself awake at 8 a.m., looked at the clock, heard the rain pounding against the windows, found Kevin sleeping on the floor in the room of a fever stricken Jack, I knew I needed to throw the
should haves
out the window.
So like any self-respecting and responsible parent, I declared it a
ditch day
. For those of you gasping that Luke and I ditched the Wild Animal Park field trip, have no fear. We had passes and have been there a million times. The kid can't stand being cold and wet and was relieved to stay home.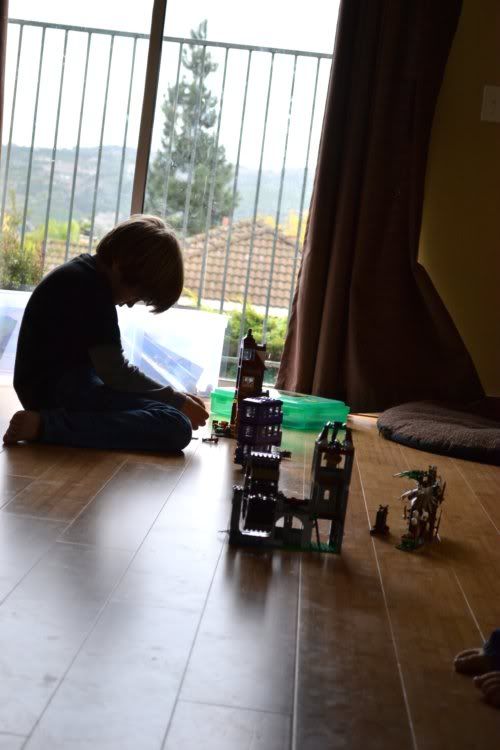 Kevin decided to join the rebellious crowd and worked lightly while hanging out with us, which included layering on the rain boots and jackets to see
Puss in Boots
.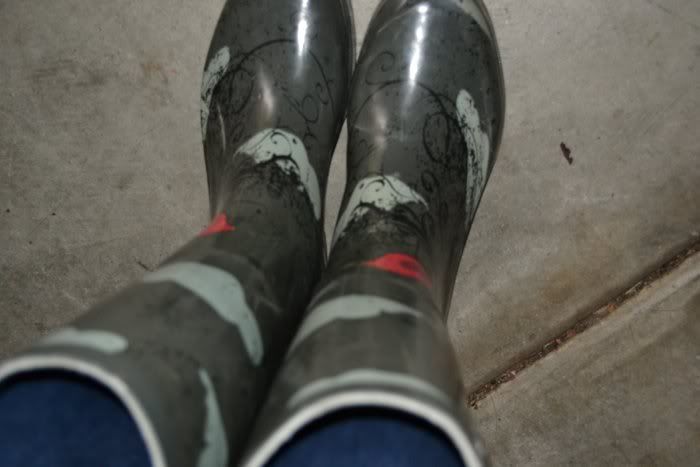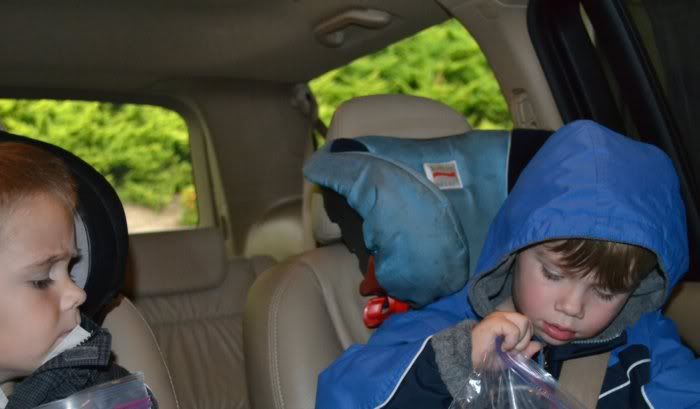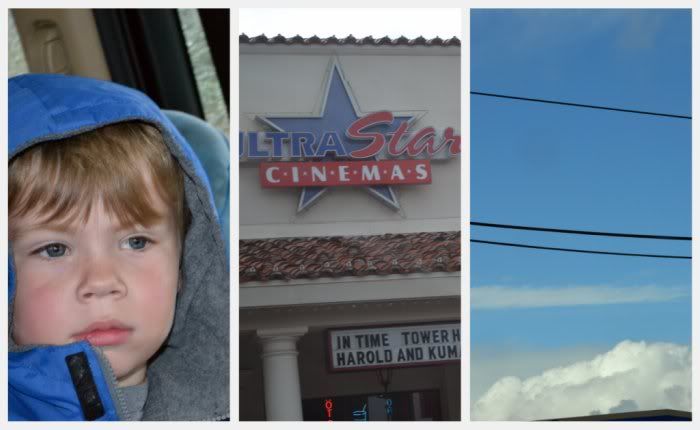 I love looking to my left and seeing the 5 of us taking up the majority of the seats in the row. I think there is room for more???
Adoption. It is dwelling in my heart. Big time. We shall see.
We finished the day with reading and "homework" because the former teacher in me was feeling a tad guilty.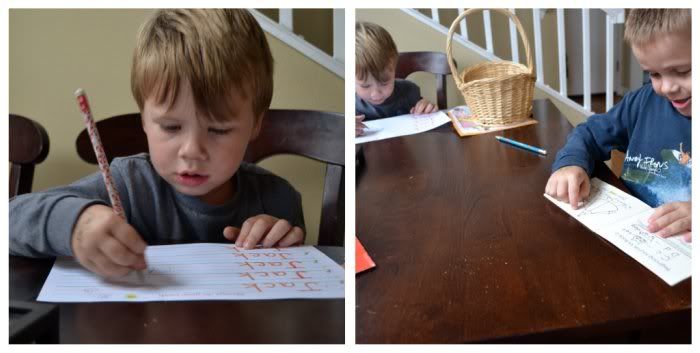 Luke finished the 4th Harry Potter book. You have to love an 8 year old who reads like it is going out of style.
734 pages. That's dedication for an 8 year old.
Once the sun set, we wrapped it up with drawing and movie watching by the fire.
24 hours later, we woke up to a fresh start of should haves.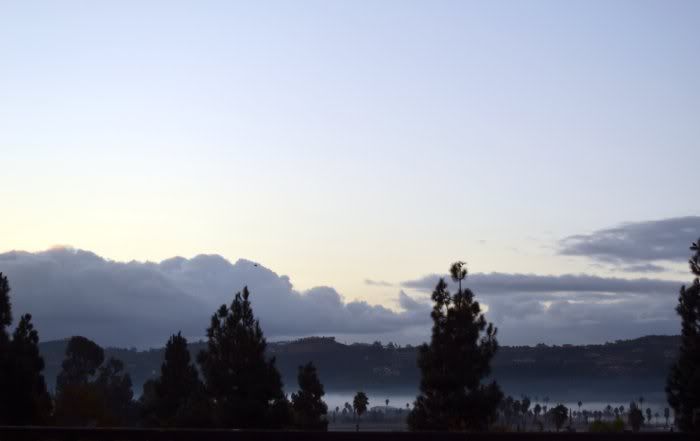 The should haves are back in order, but we'll look forward to the next time they go haywire because we are learning that some of the best moments come from the unexpected.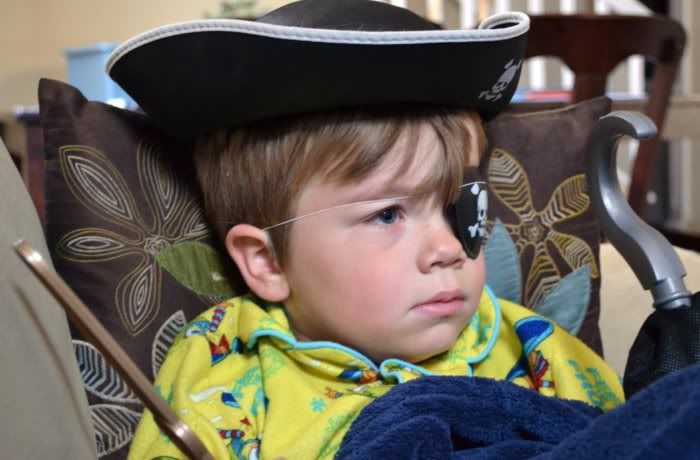 I hope you had a happy weekend, friends.
Much love,
Katie
Linking up:
Lowercase letters