I have said it before, but we are spoiled with theme parks in So. Ca.
We are fortunate to have passes to Legoland and Sea World and we use them often. I still get the same feeling I did as I kid when I first spot the Sea World tower from the freeway. I know we are close and the fun is about to begin.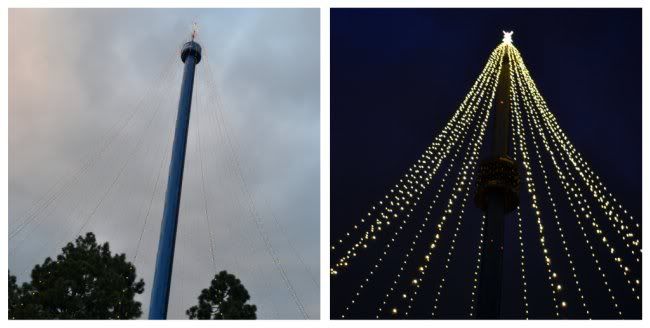 Kevin took an early day off on Friday so we could enjoy the Holiday Season Celebration.
(fuzzy pic taken by stranger...you take what you can get, right?)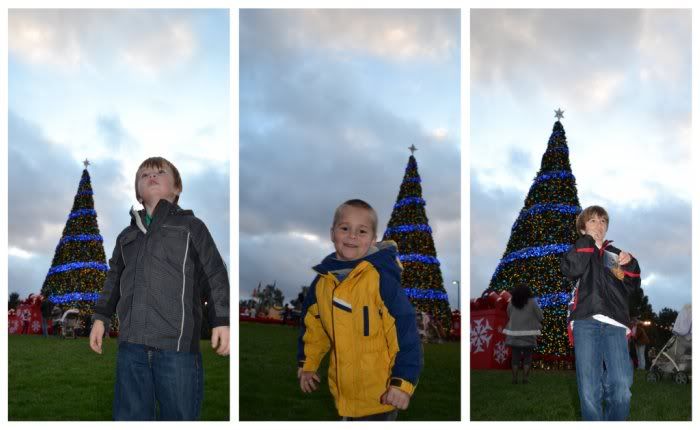 I have to admit that the lines were too long and we became the parents saying, "Okay Boys, take a look at the reindeer. We'll see Santa another time."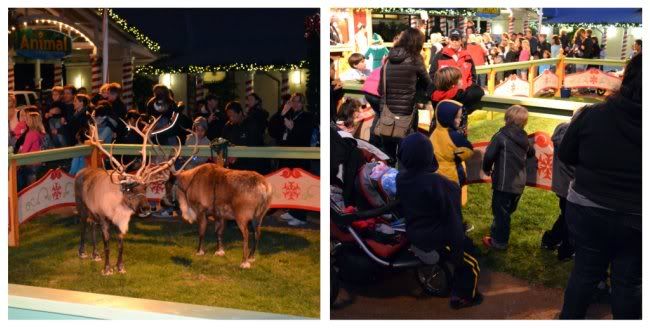 However, we played hard, ate dinner over roaring rapids, and cruised above the bay on the sky ride.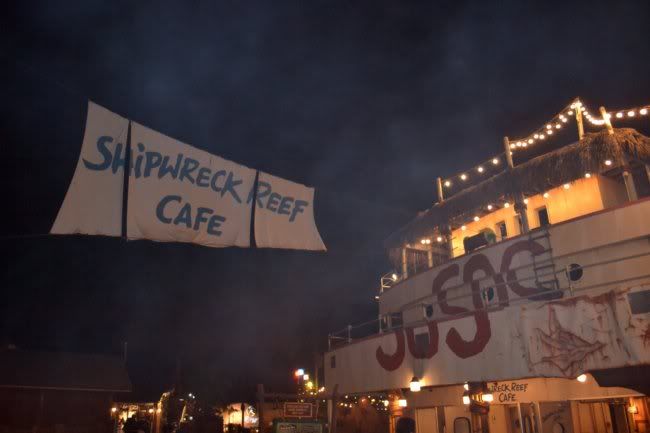 There was no complaing about not playing in the snow or seeing Santa.
Instead we huddled together and wrapped up the night with "Twas The Night Before Christmas" with Symore and Clyde.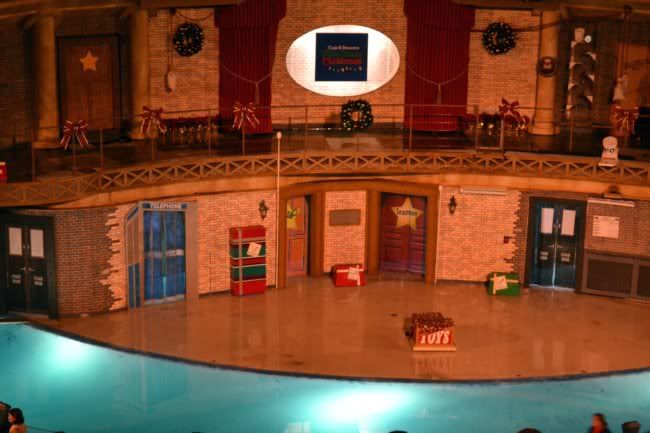 As hard headed as I am about reserving Christmas for December, I am glad I broke my rules and went with it. Sometimes the rules just have to be broken.
I hope you each have a beautiful Thanksgiving. Let us all count our abundant blessings.
Much love,
Katie