When Luke was 3 1/2 his preschool had a Mother's Day Event. There were art centers, play centers, and a moment when all the children sat on playground in a huge huddle to sing songs for their moms.
All the mother's grouped together, armed with their cameras, and embraced the sweetness.
Except for me.
I sat in anxiousness.
As many of you know, he has Asperger's Syndrome, but it was not diagnosed. I just knew that in social situations he didn't know what to do with himself and I feared what he may do when a large group of moms were all eyes on him.
And as the the other children sang their hearts out, Luke scooted himself to the outer edge of the children and picked up tiny pebbles and threw them.
The
entire
time, he threw pebbles.
Thankfully he threw them away from the group, but as I sat there crawling out of my own skin and wishing for the kids to finish singing the dang songs, my heart broke.

I just wished for him to be like the other kids.
Six months later, Luke was diagnosed with Asperger's.
As we sat and prepared for his Christmas pageant, I felt the same sense of anxiousness.
The little 4 year olds walked single file down the aisle and my heart pumped quickly.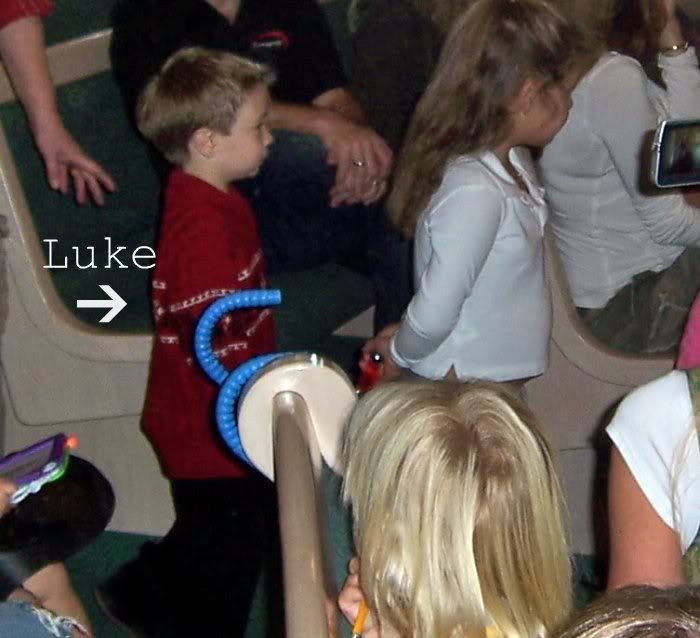 They uniformly lined up in their places on the stairs of the chapel at school. My parents and I sat and waved.
Immediately he stated bouncing up down and mouthed, "I have to go to the bathroom."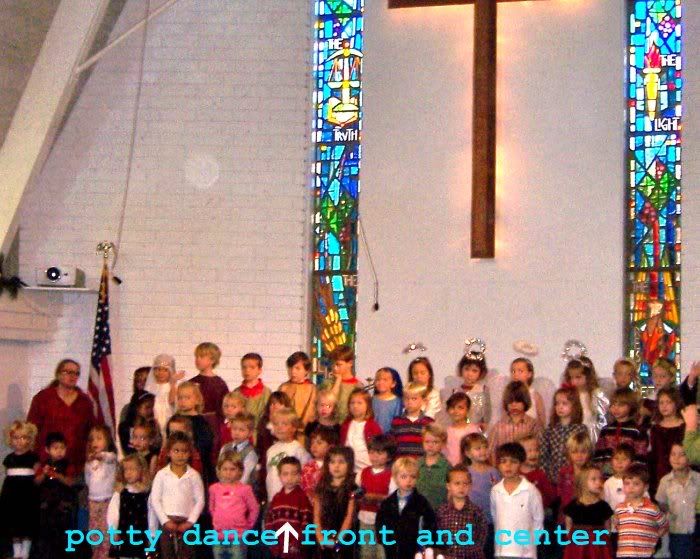 I rushed up stage and removed him before the performance started. When we arrived at the bathrooms, he said, "I don't have to go to the bathroom. I just don't want to sing."
So I brought him back to our seats and later cried to my mom, "I'll never get to see him perform like
all the other kids.
" I cursed his diagnosis.
But, I was wrong.
Every year since kindergarten, he had performed
just like all the other kids.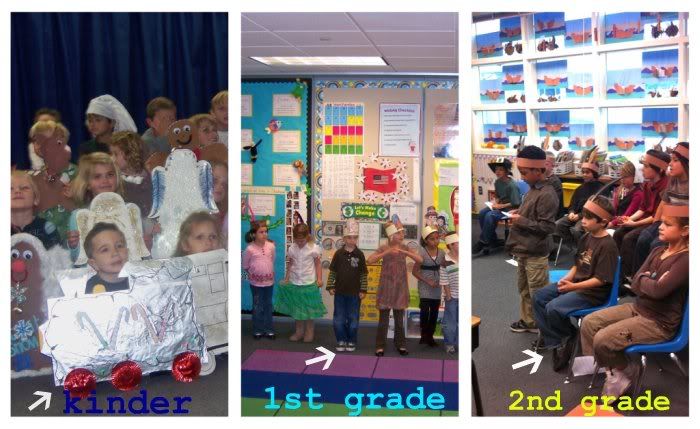 This year, he proved me more wrong than ever as he walked up to the microphone during his class musical.
Let me tell you. He doesn't have to be
just like all the other kids
because he is more than that.
He is Luke--one of a kind.
And I would not want him any other way.
Much love,
Katie