When I signed up my three year old, Jack, up for soccer, I didn't realize he'd be on a team with 5 year olds.
Although the rules of the game were often over his head, he did his best to keep up with the older kids.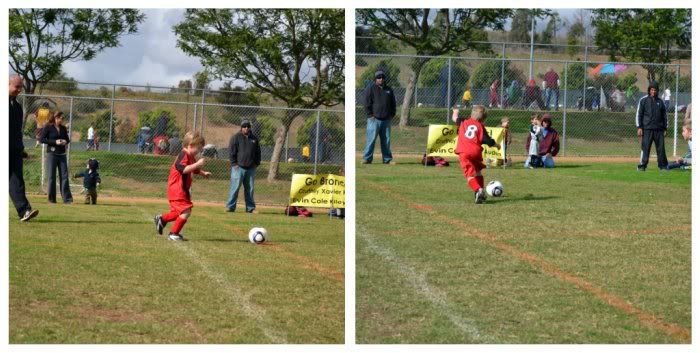 It may have to do with the fact that Jack is big kid. Bigger than many 5 year olds, much to the dismay of our 5 year old Charlie.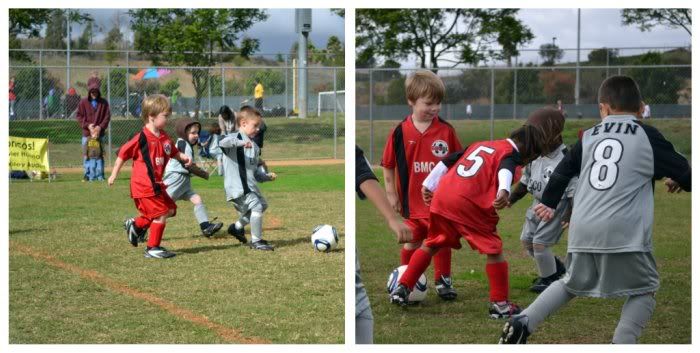 The kid has a lot of spunk. Sometimes the kid has a little too much spunk if you know what I mean.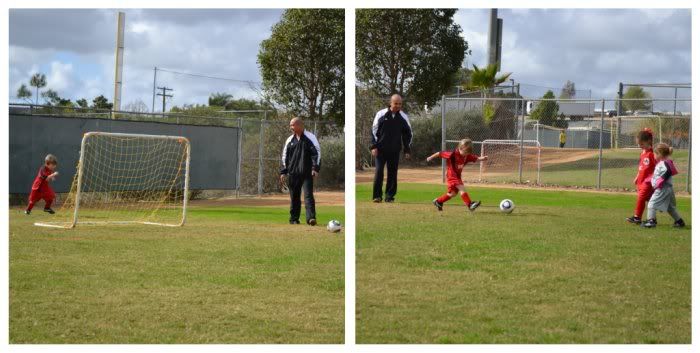 It was good for him to have to learn teamwork and how to have fun while playing with peers.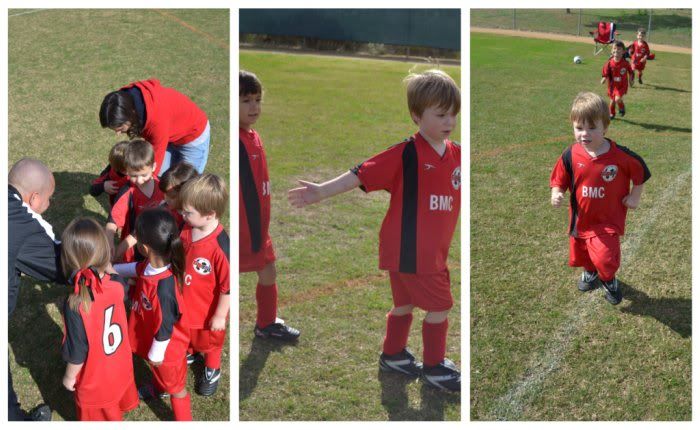 It didn't matter if he often ran the wrong way or stood in an empty part of the field to practice his karate moves.
Because he had fun.
And he got a medal.
After all, that was all he wanted since the start of the season.
Did you notice his stance? The kid has some serious attitude. He's hard core.
Or maybe he was just a tired 3 year old who needed his afternoon nap.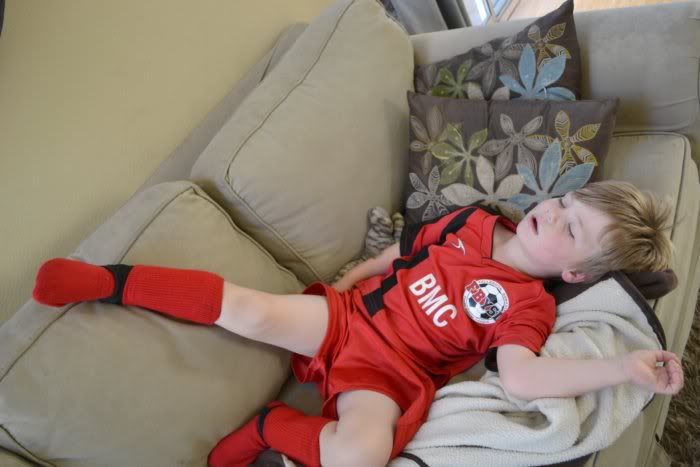 Even kids with a lot of spunk get tuckered out.
Much love,
Katie