Last week I shared that I had
lost my mama mojo
.
Well, it is back, BABY.
And I think it has everything to do with making my Dad's chicken noodle soup.
I super love my dad and I LOVE his homemade soup.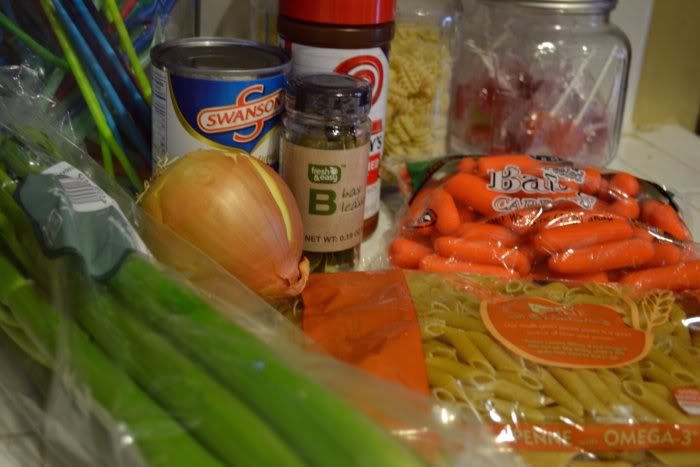 I think it also didn't hurt that I started my day out with time by myself after I dropped the kids off at school instead of rushing to the gym and grocery store.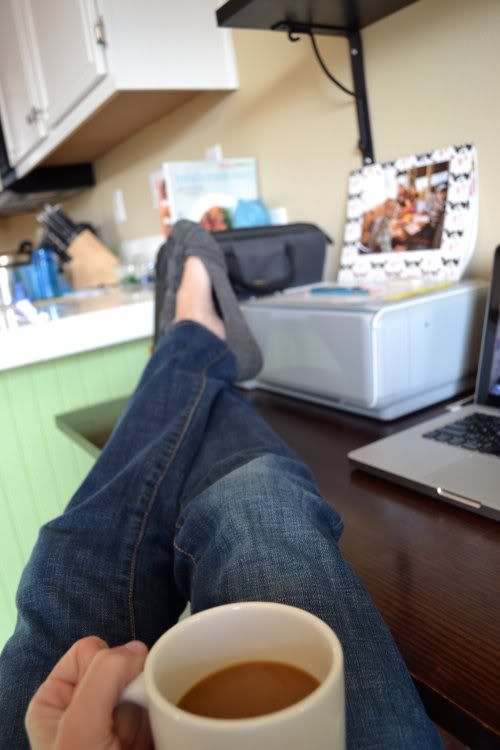 There is something very odd about a silent house. I'm never sure if I love it or not. However, after last week, I welcomed the silent house like a long lost friend...."Hello Silence. I've missed you. Come in and stay awhile. PLEASE."
As I simmered the veggies...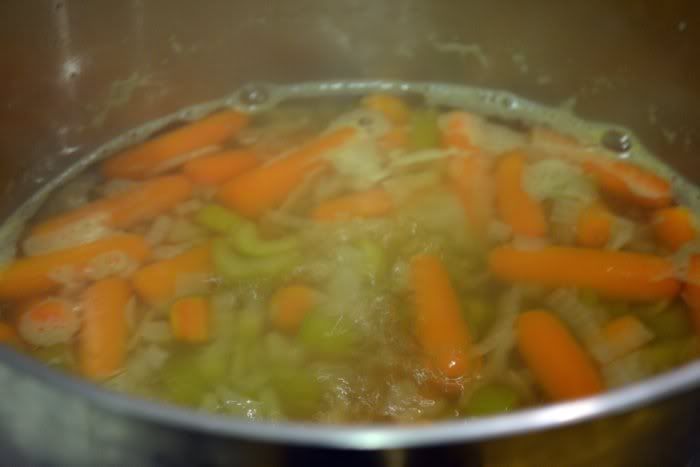 And cooked and shredded the chicken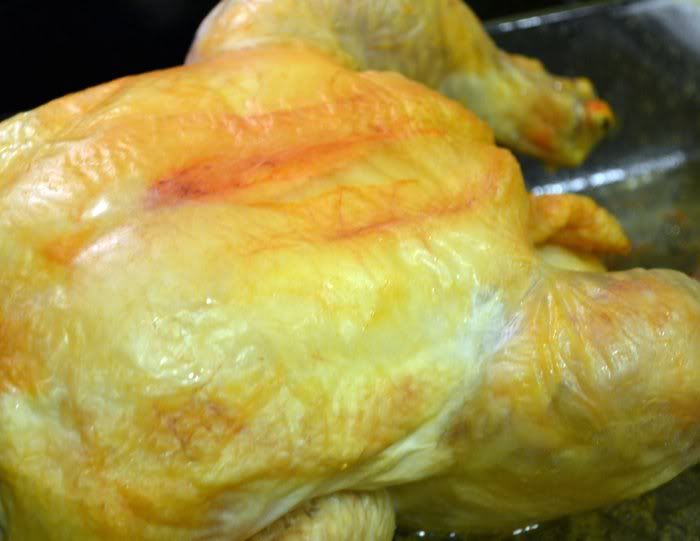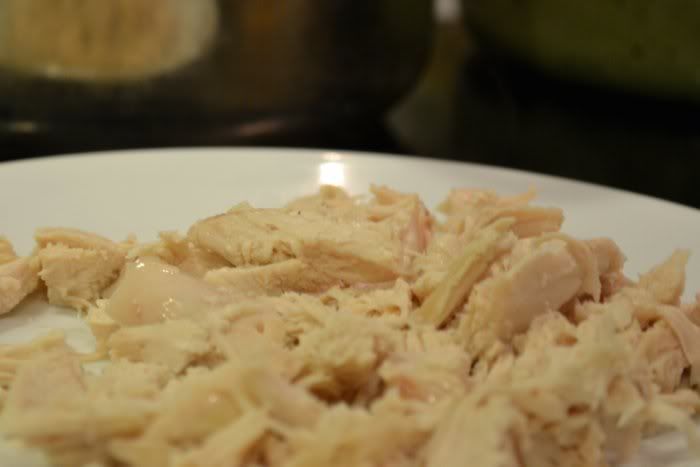 I was feeling my mojo kicking in.
It doesn't take much.
It doesn't hurt when I am wearing real clothes; especially a sweater that I got a killer deal on.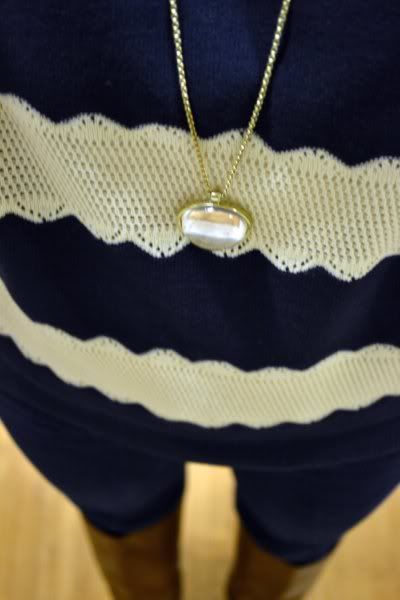 That's right, the mojo was in full-force.
To celebrate the return of the mama mojo, I'm sharing Papa Jim's Chicken Noodle Soup Recipe. I want to share the mojo, you know? It's a good thing we're tight.

Papa Jim's Chicken Noodle Soup
2 quarts chicken broth (8 cups)
1 quart (4 cups) water
2-4 celery stalks
small bag baby carrots
1 onion
1/4 to bag pasta of choice (I prefer penne)
1-2 bay leaves
whole chicken (either cook or buy store bought pre-cooked)
Lowerys Salt
Cook whole chicken at 350 degrees for 1.5 hours (purchase a pre-cooked chicken at store to save time).
While chicken is cooking, wash and cut celery into small pieces.
Dice one onion.
Pour broth and water into large pot.
Add 1-2 bay leaves
Sprinkle in Lowerys to taste.
Add carrots, onion, and celery.
Cook at a mild boil until the chicken is ready.
About 20 minutes before cook pasta in separate pot. Strain and add to large pot.
Cut chicken pieces and add.
Add pasta.
Come to a boil and then reduce to a simmer. Simmer for an hour or so to meld the flavor.
Stir occasionally.
Serve once celery and carrots are soft.
*For day 2, add a can of diced tomatoes and some spinach for a whole new take on the traditional recipe.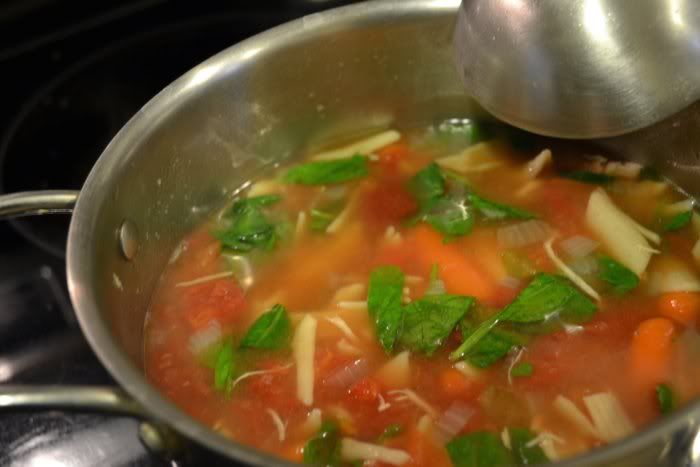 Enjoy!
Feel the mojo, friends. Hugs!
Much love,
Katie
Linking up:
What I love Wednesday