I was inspired by my
previous chalkboard project
, to make small individual chalkboards for this year's Christmas photo.
I purchased the frames at the Dollar Tree. Yay!
I had the spray paint and chalk board paint on hand. Double Yay!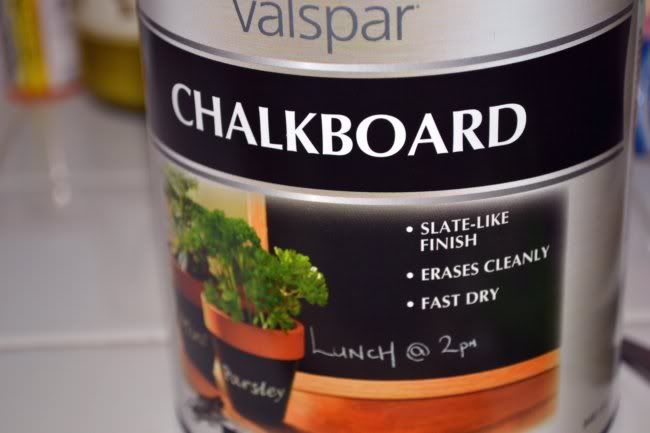 I simply removed the cardboard backing and spray painted the frames turquoise, granny smith apple green, and silver.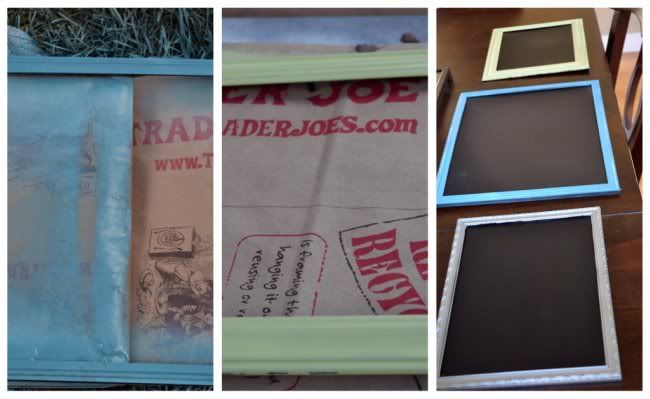 I dressed the kids, got my oldest to the barber, and jammed to the preserve.
The sun was already setting, the boys were accidentally erasing their words on their boards, and I may have issued a few threats to my oldest son who thinks it is embarressing to smile in photos.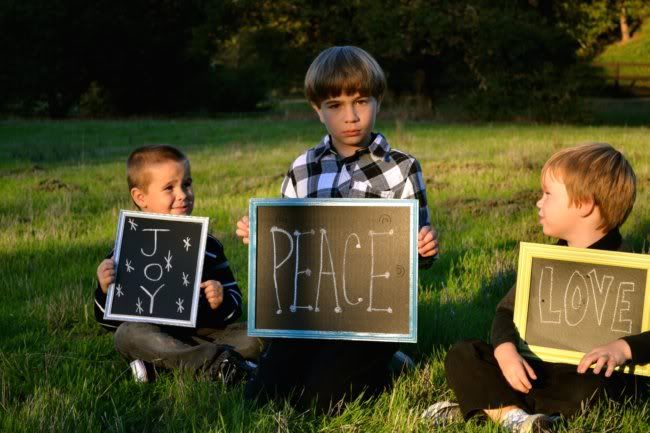 I went home and realized that not one of the 200 plus pics turned out how I envisioned. There was not one with all 3 of them in it that would work for a
card on Heather's site
for raising adoption funds for a sweet family waiting to bring their child home.
Boo.
But that's life so I rolled with it.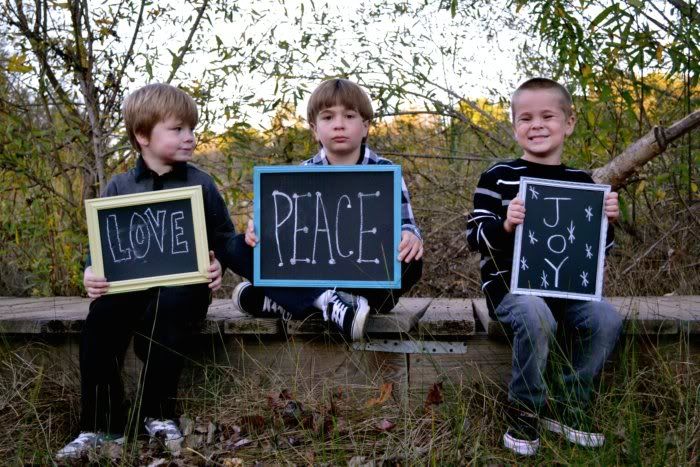 The card will have a combo of these pics: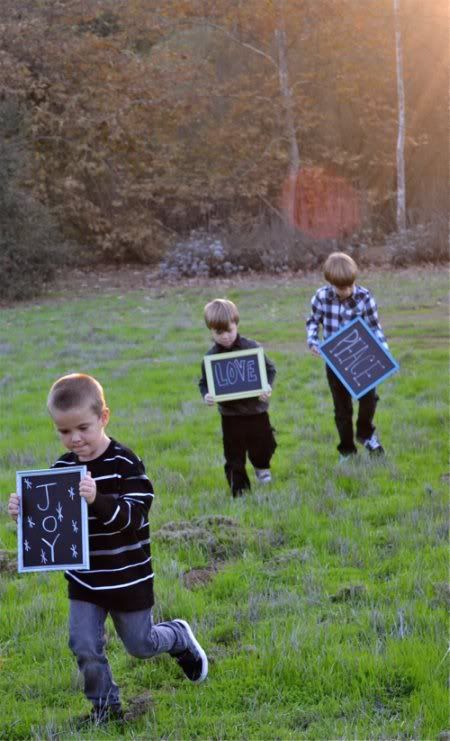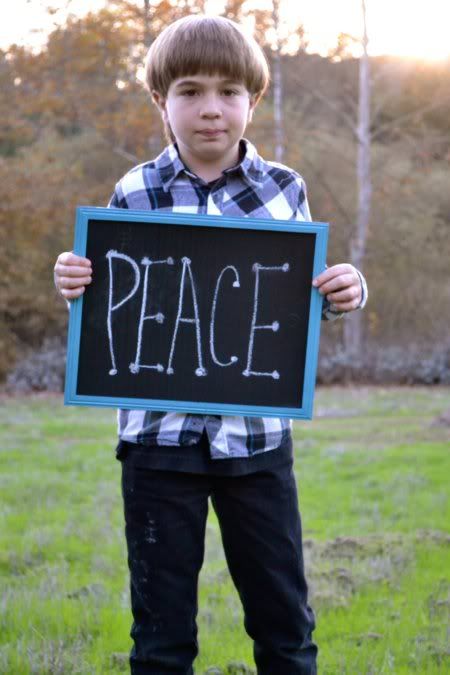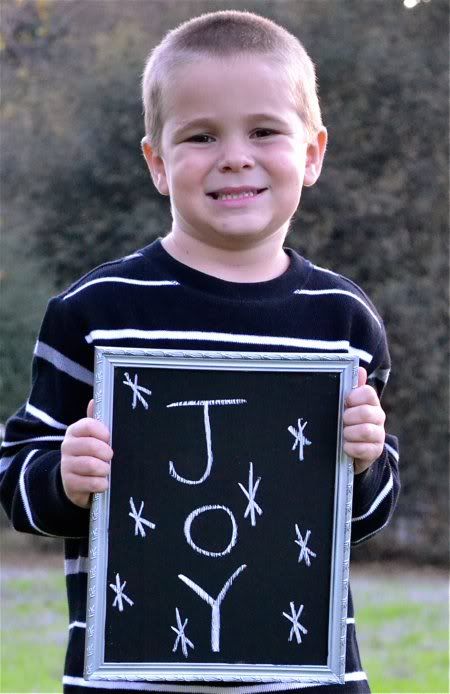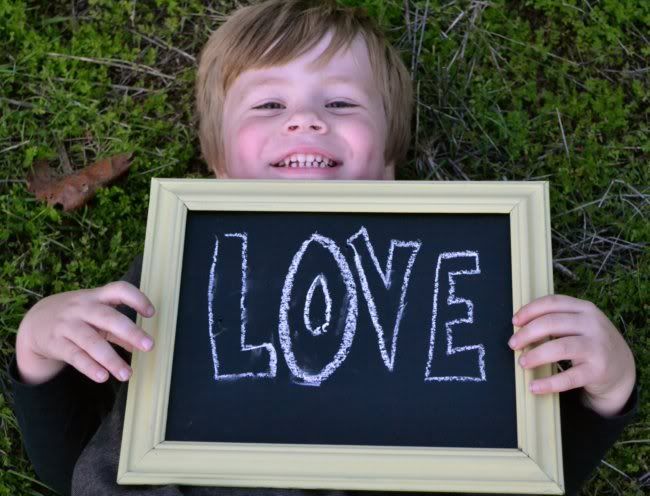 It isn't perfect, but either are we, so all is good.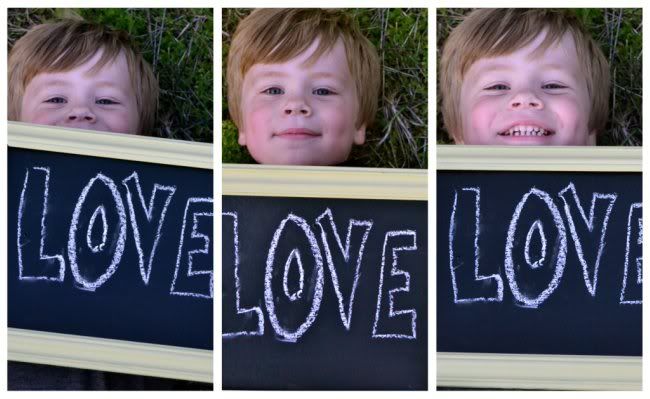 Much love,
Katie
Linking up with April at
Gingerbread.