After avoiding mountain lions and rattlesnakes on our
Mission Trails hike
, Kevin and I packed the boys into our hip, black minivan.
I used to be a minivan snob.
Then I had 3 kids.
Our nephew wanted to ride with our oldest, Luke, so he piled in the car, which meant that our niece Aubrey didn't want to be excluded from the fun, so she crammed in with the boys. She's good like that. She holds her own.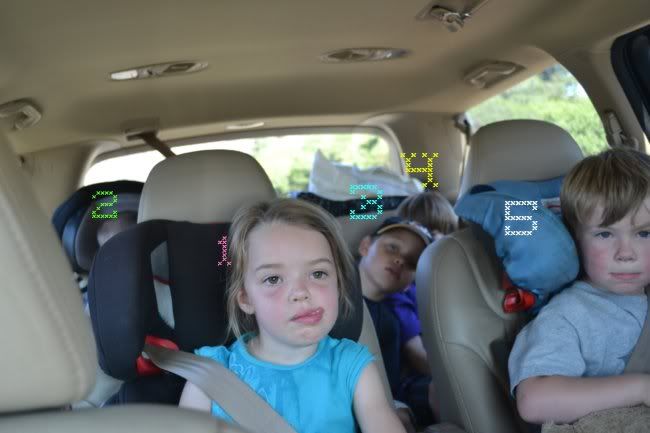 By the way, seeing the van like this makes me think that there's a possibility to expand our family one day. The factory is closed so it would have to be via adoption. Kevin and I chat about it casually from time to time. (Cue my parents freaking out as they read this.)
We'll see. A girl would even things out a bit in this casa.
Then again, I'm an impatient, type A mom and maybe 3 is all I am capable of.
Back to the story.
We headed back to their house in San Diego for our great backyard campout. Their home is super vintage. I want to say it was built in the 1940's. They have done so many major renovations. My sister-in-law has some pretty cool finds that I knew you'd like to see.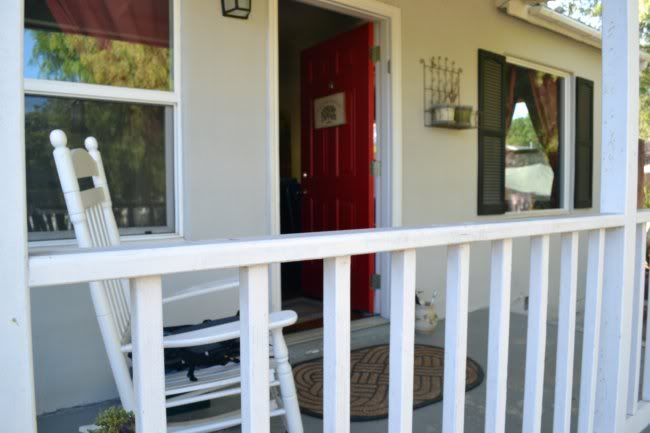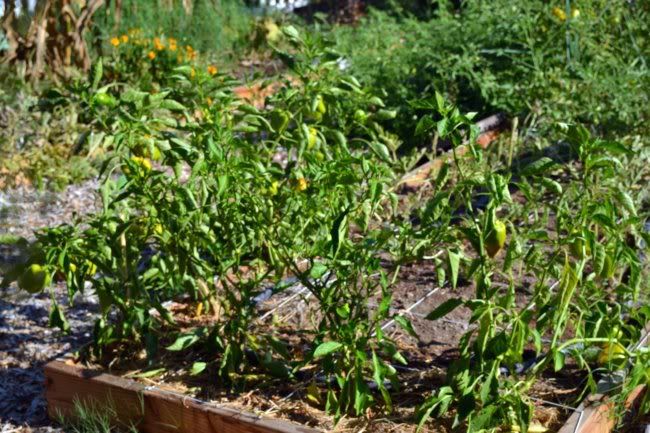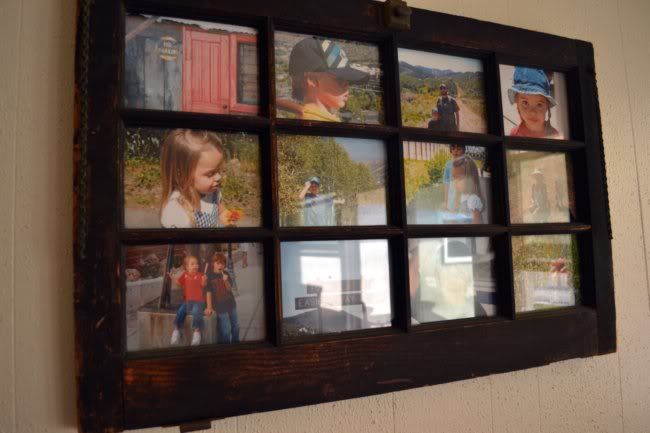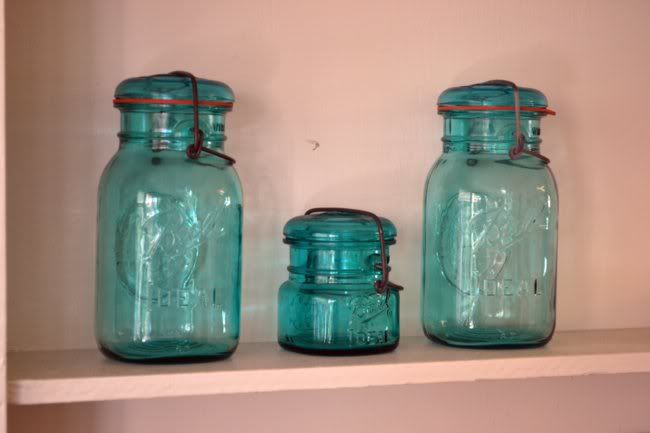 The kids played. And played. And played.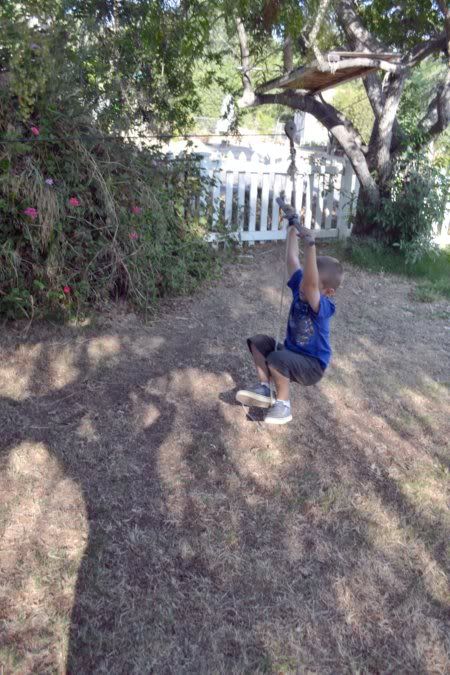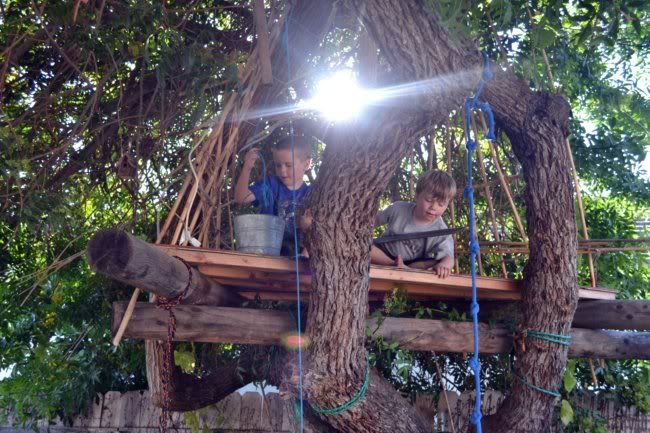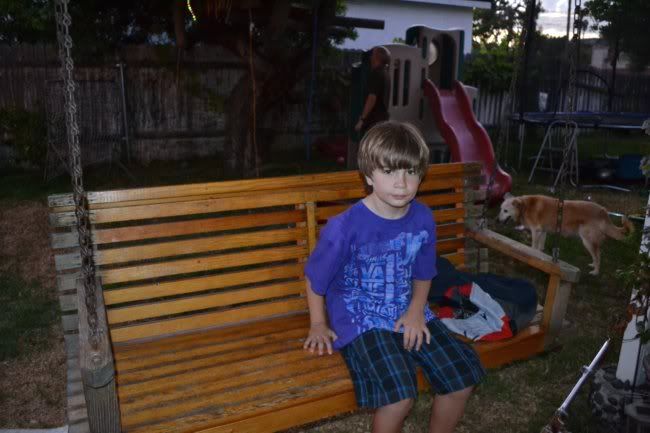 Which made their tummies ready for a BBQ dinner. Check out their homegrown tomatoes. You can't imagine how ripe and fresh they were. Delicious, my friends.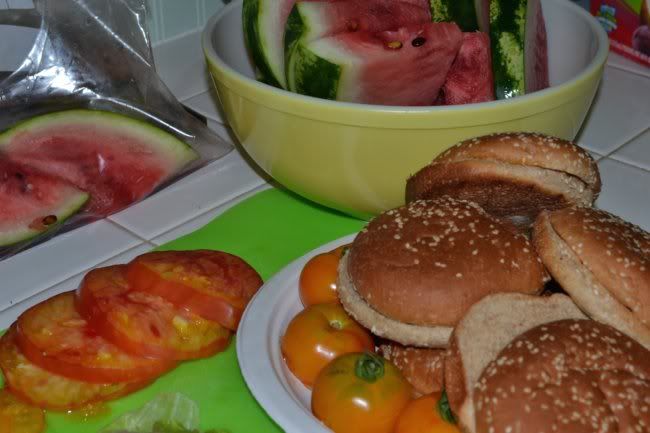 The kids enjoyed traditional s'mores.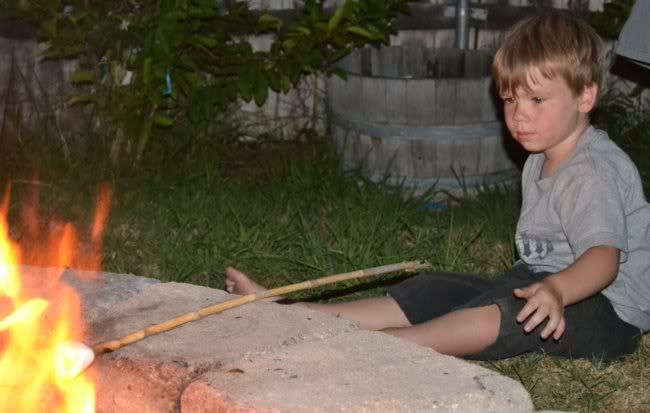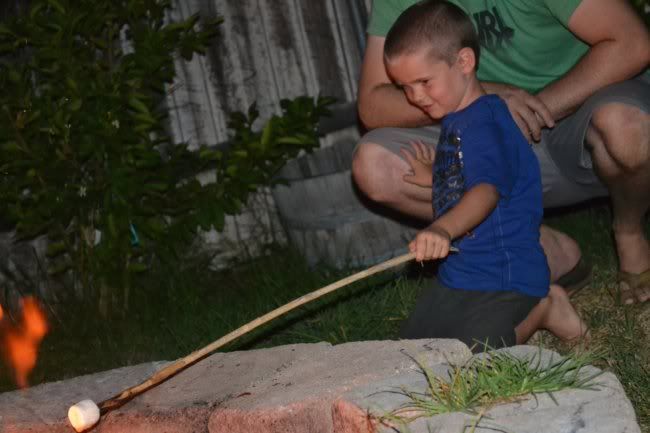 We grown ups took it up a notch. Heck ya, we did. Do I get an amen for peanut butter cups in place of milk chocolate?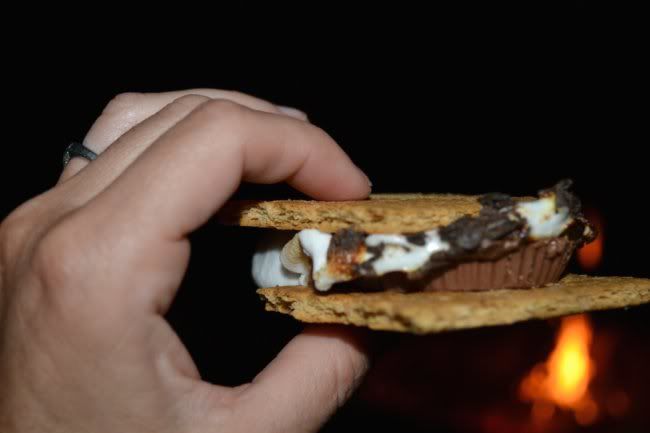 AMEN!
As for the campout? It was a nightmare.
For us
.
Not for them
.
The older kids wanted to have their tent on the trampoline. They tried it out and decided that it wasn't all it was cracked up to be.
Then we put all the kids in the other tent at the same time.
Big mistake.
We shipped the bigs inside and put on a movie. The littles still didn't sleep. We saw their eyes peeking through the windows as we quietly sat by the fire pit. Lil' stinkers. It's a good thing they're cute.
We had kids moving to beds inside, kids moving back to the tent. Kids ready to put this mama out in the car for some peace and quiet.
Eventually they fell asleep, which means that Kev slept between kids who rolled over him
all night
. I was on the couch inside. I know better, yo.
So we didn't sleep, but we hung with family and made memories. This is what I want to look back and remember. Especially those peanut butter cup s'mores. Dang, they were good.
Much love,
Katie