I'll be honest. This post is really about nothing.
Just a few randoms.
And well, I also have an awesome blog that I want to share with you.
First the randoms...
1. I don't edit my posts. I write them super late at night. I reread them once. The problem is that I reread them as they sound in my head. Therefore, I completely miss all my mistakes. I was a teacher. I tell myself that proof reading should be a priority, blah, blah, blah. Sorry.
2. I often wonder if friends who visit my blog would rather me email a response to their comment, leave a comment on their latest post, or both. What are you thoughts on this?
3. My elbow has an infection. Weird and gross. TMI? Sorry.
4. We took the Wii away from the boys today. They were fighting over it too much. I screamed. They screamed. It wasn't pretty, friends.
Luke made this as his plea.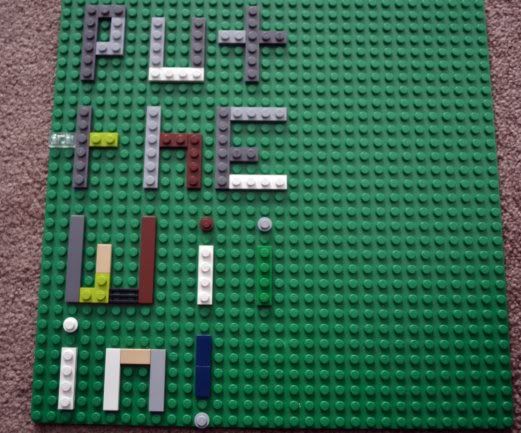 I never wanted it in the 1st place, but then Kevin won it at a work event. It will come back eventually. We had very strict rules about time limits with it so it is not a total enemy. Actually, there are times when it saves me.
5. I'm growing out my pixie cut and it is starting to look like a mullet.
I'm trying the whole Meg Ryan messy bed head look, but
clearly
it's not working for me. Def time for cut. Pronto. Oh, it it has been brown again for 2 months, too. Time for a new profile pic on the blog, you think?
Now the blog recommendation. Check out sweet
Melissa
. She is a hilarious mama of one sweetie pie. I crack up every time I read her posts. I can't think of a better way to start my mornings, than with a chuckle to go along with my hot cup of happy.
Much love,
Katie
<