When you have school, karate, and Back to School Night on the hub's birthday, something has to give.
Like homemade decorations.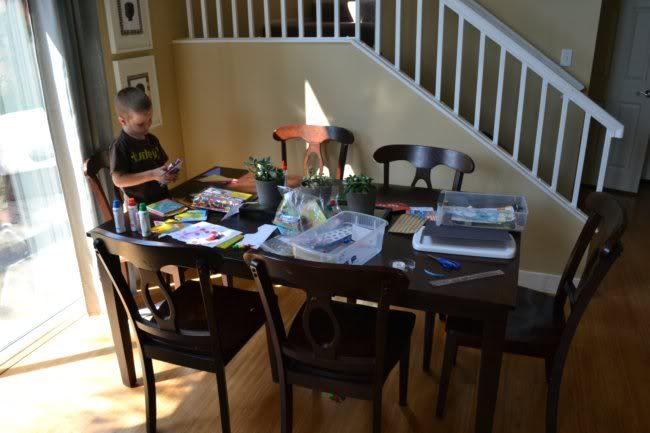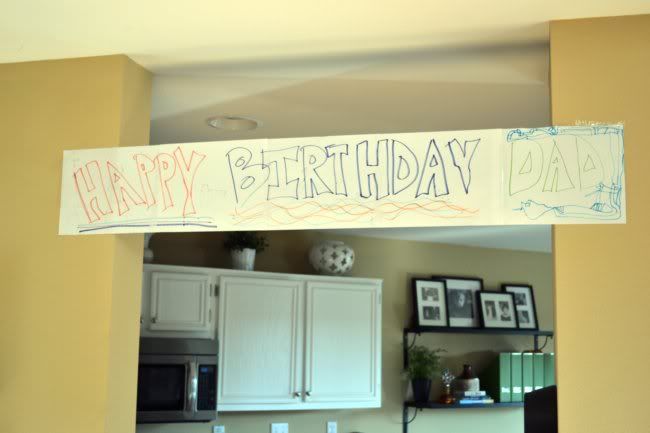 You like my 1st attempt at making a banner?
I'm not crafty, peeps.We went ghetto banner style, yo. Construction paper, stickers, and dot art paint.
You may especially swoon over my method of keeping it attached to the wall.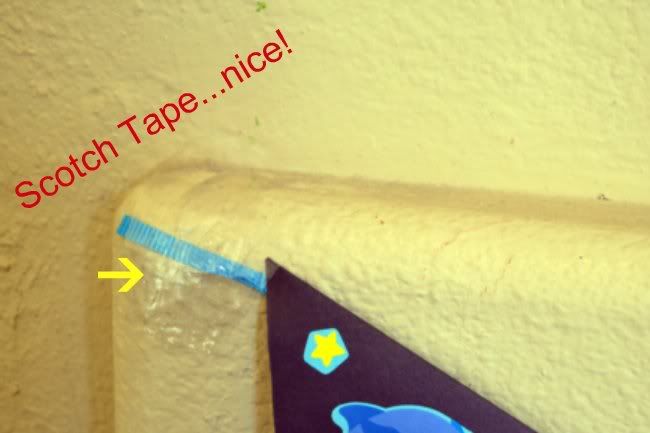 Sorry, but I won't be doing a give away with my banners or opening an etsy shop anytime soon. I have to hoard my crazy talent to myself.
It's all good. The kids had fun and Kev had a lil' surprise when he walked in the door after a stressful day at work.
And to top my
Martha
abilities, we made brownies from a box.The rainbow candies had my kids at hello.I kinda thought they were pretty too and the fact that they were on sale made them a done deal.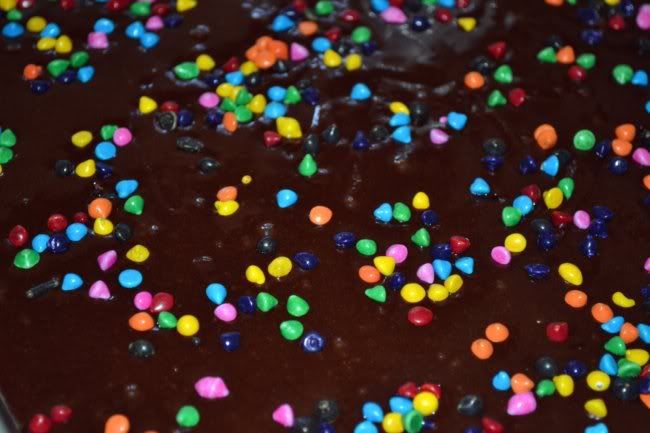 Luke is suddenly self conscious about what he's wearing now that he's in 3rd grade. My kiddo with asperger's is suddenly aware of what is socially cool. It's good and bad. I found the purple VANS shirt hidden in his closet. He told me boys at his school don't wear purple.
The next day, I had my 1st day of MOPS (Mothers of Preschoolers) meeting. I am a table leader and thought I should look somewhat pulled together when I met my new table friends.I even pulled out the flat iron for my mullet that still has not been cut. I am thinking that I can almost pull off a bob by now.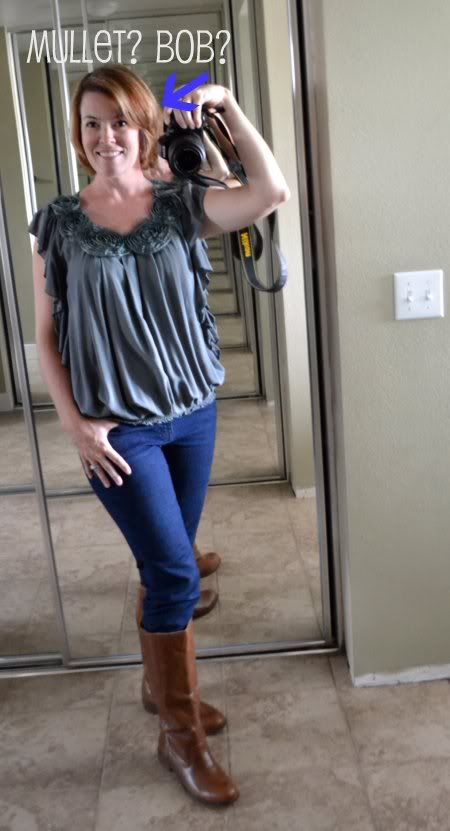 As I was doing my hair I noticed this on my hair dryer.
That can't be safe, right???
So I was feeling it since I was actually dressed, had my hair done and make-up on my sleep deprived face.I thought, "this day is going to rock."
It started out with a bang and then slowly unraveled.
This kid.
He almost pulled an entire bookcase down on himself at the book fair.I left a sweaty, flustered mess.
Later, as I was in the kitchen, Charlie ran in and told me that Jack broke this in the backyard. Remember when it looked cute after the
boys' bedroom make-over.
Well, it is no longer.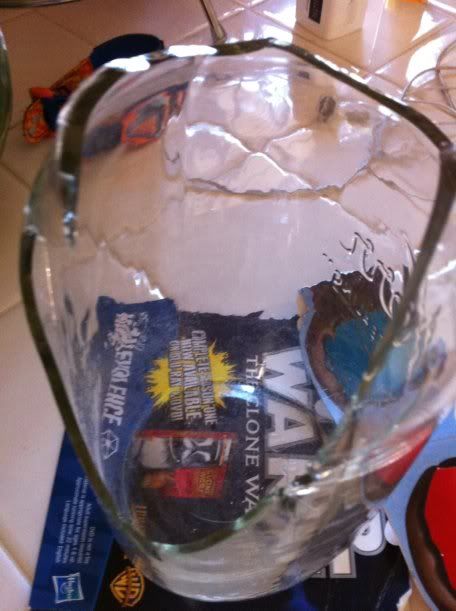 He is trouble. I love him to pieces, but I should have named him Trouble.
To top off my losing it state of mind. I threw away the water table, toy tub, and all the little water toys in the backyard.
I declared it a trampoline area only. The water has been a major source of trouble all summer and somehow the shattered mason jar, put me over the edge. Do not fear, I will replace the table and water toys (maybe) once Jack learns that emerging himself in the toy bucket filled with water right before soccer practice or turning the hose on and spraying water through our screens into the house does not make for a happy mama.
Oh, and this may be an issue I need to deal with.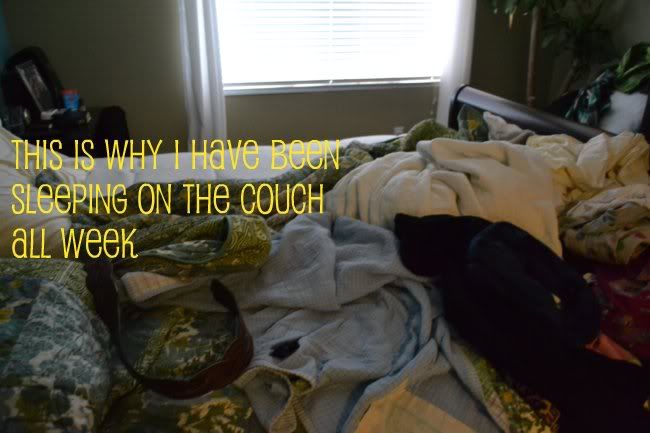 So there you have it. I'm a freak. I have my limits. They have been reached. I am officially losing it.
And I'm completely okay with it because I know today is a new day.
Much love,
Katie