After living here for 2 years, the two younger boys' bedroom is finally complete.
*Insert major sigh of relief.
After some serious
spray painting drama,
we wrapped up the project (minus super ugly carpet and new baseboards).
Here is what we started with when moved in: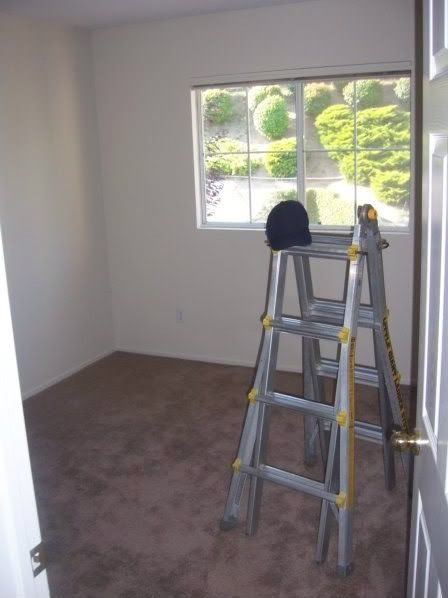 Um...yeah, that carpet is as ugly as it looks. You'll notice it is still there. If you notice that the paint doesn't go down to the baseboards that's because we're replacing the carpet and getting higher baseboards soon. Yippee!
And here is what we have now:
Walking in on the right side...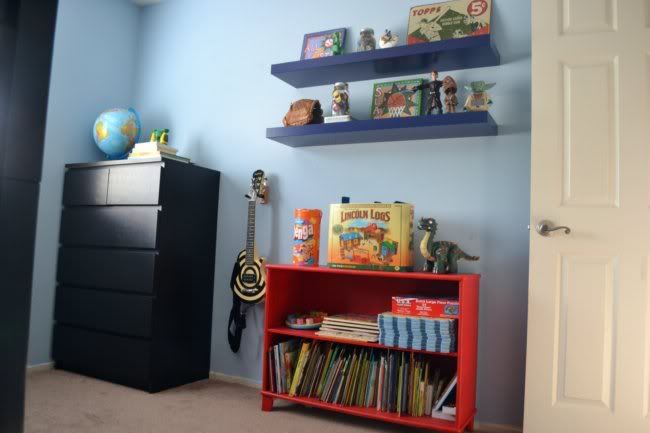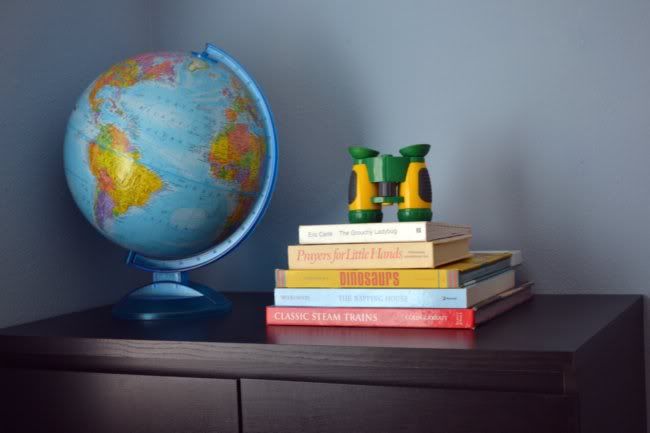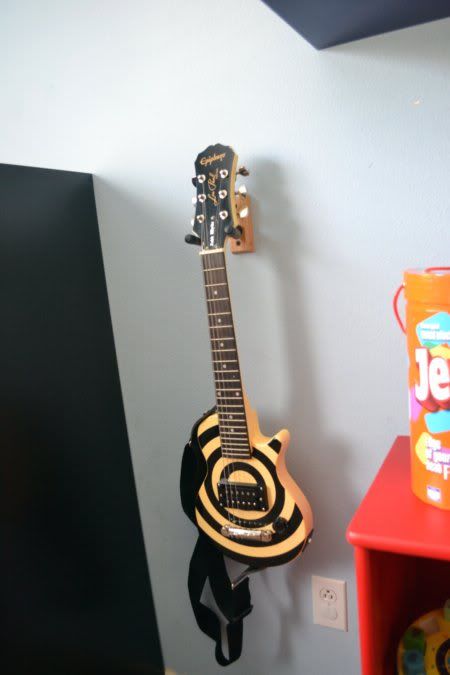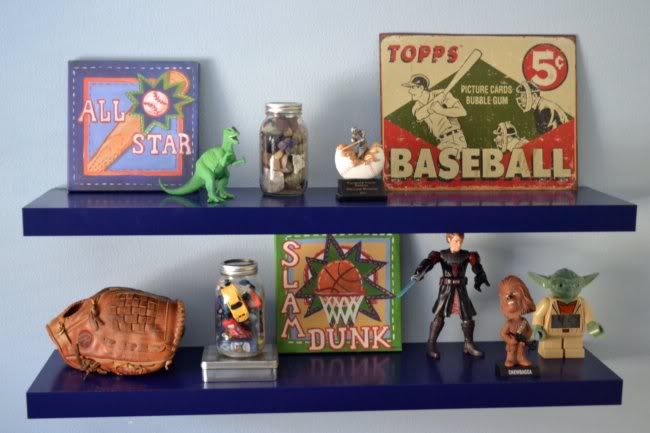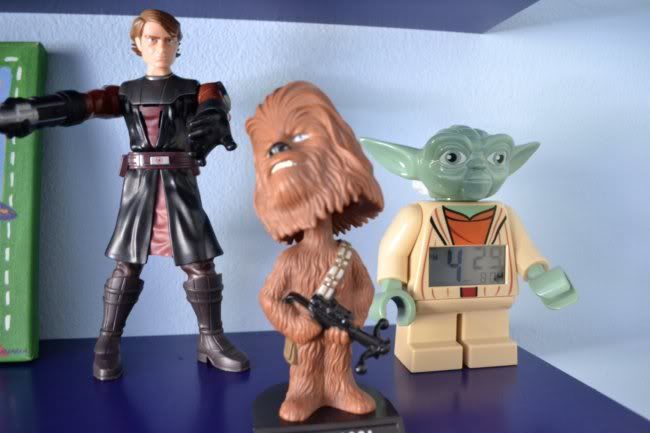 Daddy's glove from long ago...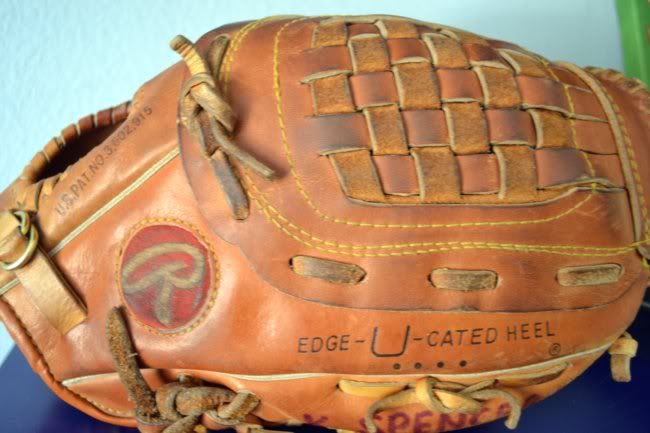 This is what you see when you walk in and look straight ahead...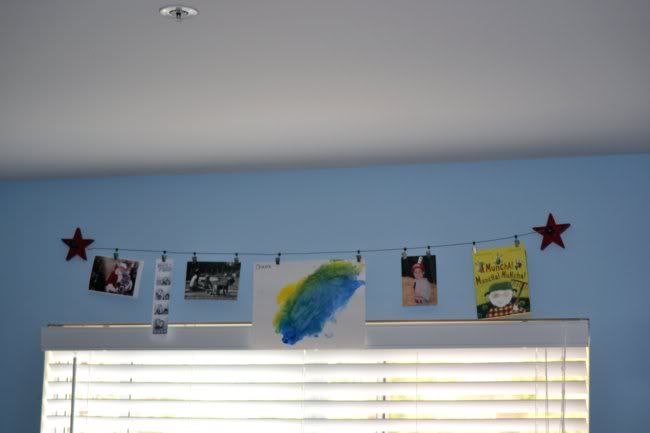 One of my fav pics from 3 years ago...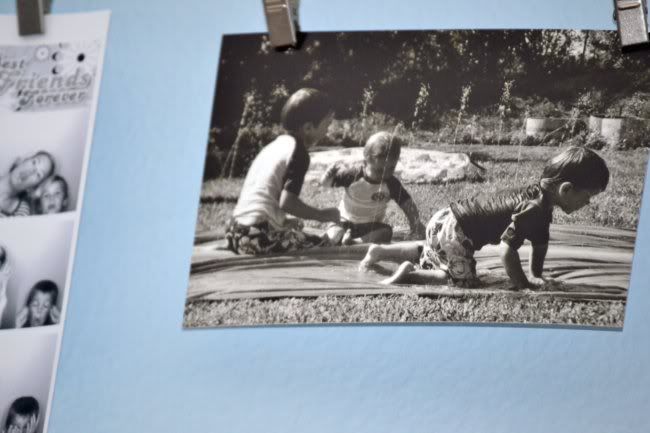 And finally, this is what you see on your left...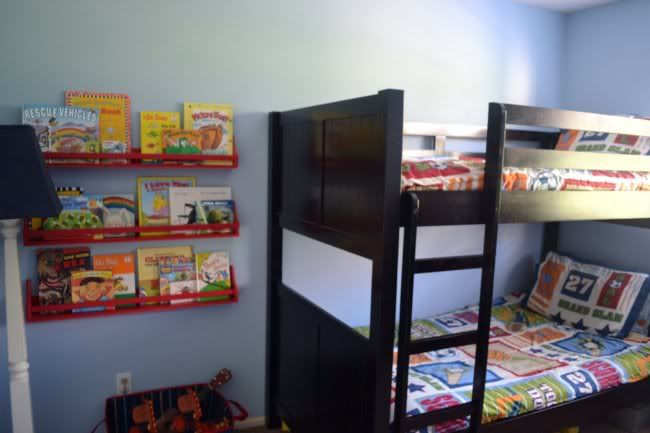 The boys picked their own sports themed bedding and blue paint. I went with it. They are 100% all boy, what can I say?
It is my no means a large room, but we managed to squeeze in the essentials and reflect the boys' interests. They also have a big walk-in closet which is a major advantage for toy storage.
My guys are happy to have a room in which they had an opinion and I'm happy to finally have 1 more project checked off our home remodeling to-do list.
Much love,
Katie
Linking up with
Heather.