My initial reasons for beginning my blog were simple. One, I wanted to start documenting our family life in words and pictures and two, I strongly desired to connect with others on this fun, sweet, and sometimes challenging journey of parenthood.
Little did I know at the time, that I would develop friendships through this blogging hobby.
Not just blogging buds, but real, true friends.
I've connected with moms who I have not met in person, but who pray for me, encourage me, and share their life experiences with me. We are similar in so many ways and I consider it a
God thing
that I'm able to know these beautiful moms through blogging.
For example, when
Alyss from Roots
and I started visiting each other's blogs, we soon discovered some super cool facts:
1. We are both the queen of the household in our homes. She has one son, Jude (1).
And I have my 3 rascals, Luke (8), Charlie (5), and Jack (3).
2. We both have teaching credentials.
3. Her grandpa lives minutes from my house.
4. We grew up within 30 minutes from each other.
5. We both attended Christian colleges. She actually got her credential from the university where I did my undergraduate studies.
6. We both consider ourselves awkward in new social settings.
After emailing back and forth, we decided to get our boys together for a fun day at the park. There are a few things I learned about Alyss during our time together as we chatting effortlessly and watched our boys play on the park equipment.
1. She is as cute, funny, and loving to her sweet little guy as you've seen on her blog.
2. She is not at all socially awkward.
3. She makes you feel like you've been friends for a lifetime.
4. She and her Jude are sooo easy going. He's such a mellow lil' dude. I never got one of those!
Alyss is an awesome mama, wifey to her hubs, blogger, and FRIEND. Plus, she put up with me running off for a kid poop break mid-conversation, chuckled at my 3 year old who turns every object into a gun, and didn't judge me when I bribed my kids with fudgesicles in exchange for a group pic. Look, I succumb to desperation at times, friends.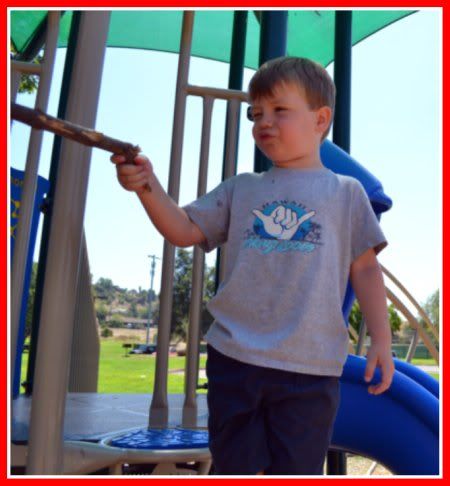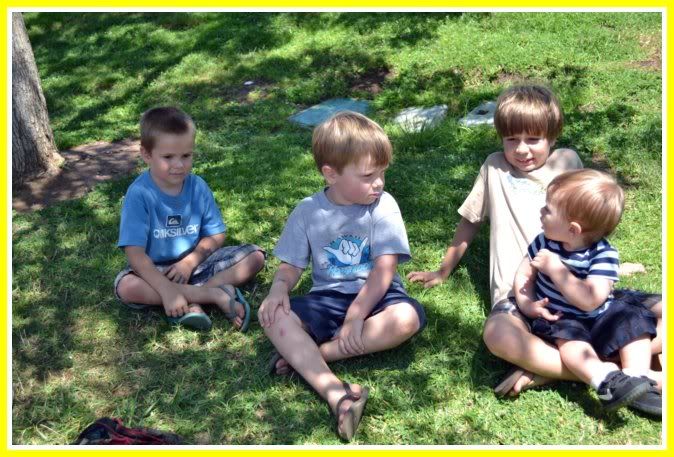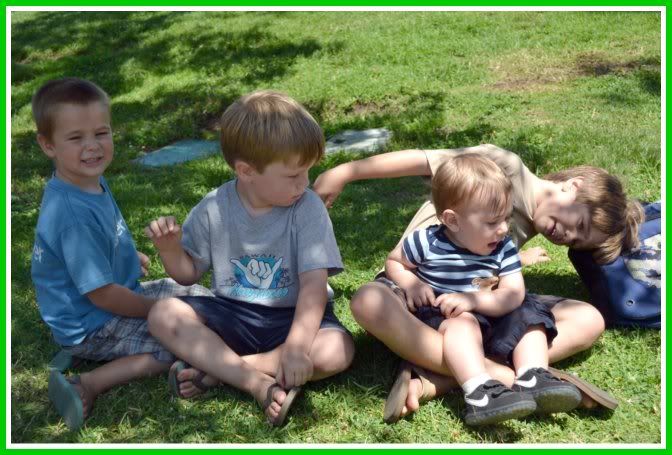 She's my kind of friend. Now make her your's too! Go check out her blog if you have not had a chance to yet.
Much love,
Katie
Now it's your turn to share your God thing. Is it a story, a verse, a photo, or a special moment this week? Link up any time this weekend and come back to leave comments for those who share. Also, let your readers know you're here so they can be encouraged by the other posts!