There are certain moments in life when you are the audience member to a scenario in which you were once one of the lead actors.
You want to interrupt the story line unfolding before you.
But this is not your script.
You show restraint. You know better. You've been there.
You have to remain silent. For you would not know what your know now unless your drama had it's final scene. No movie ends at the climatic scene. There is always a conclusion.
Good or bad, there is a moral to the story.
So today when I watched a new boy, Josh, enter into the circle of 3-5 year old soccer players on Jack's team warming up, I knew I recognized something familiar.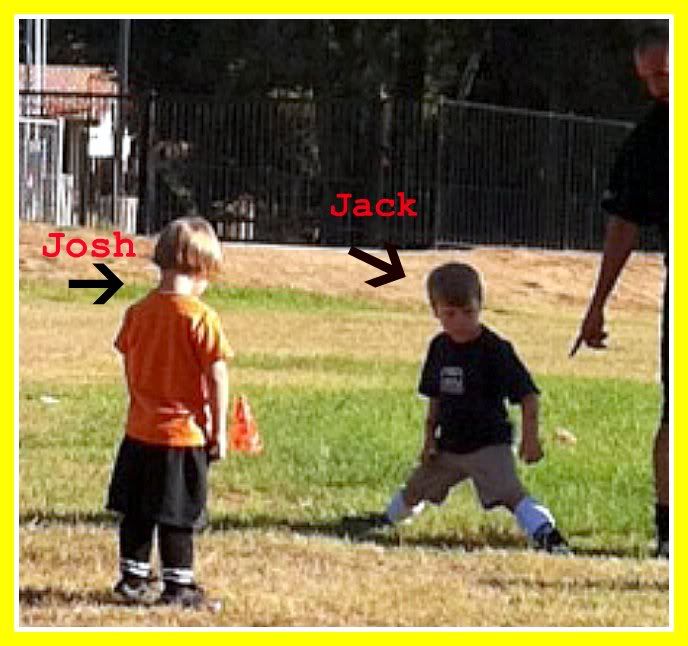 Difference.
Josh has Down Syndrome.
His mom held her wiggly young daughter in her arms as she fixated on her son's every move. She patiently prompted him to follow directions. She calmly redirected him when he refused to participate. She chased her little one who was not wanting to be held back by her mama when there was a vast field to explore.
Eventually, I watched as her face give way to frustration.
I've been there.
So many times.
I've been that mom losing sleep over whether or not other children (and dare I say, their parents) would accept our oldest son, Luke, for being
different
since he is a kiddo with Asperger's Syndrome.
I worried excessively about him being prepared for the
different
world around him, instead of teaching him
how unique his ability to see the world around him differently is.
Josh's mom took him home midway through practice today. I know her heartbreak. I know her frustrations. I know her loneliness. I just pray that she'll find the strength to bring him back and realize that he and our children will be better for it.
Much love,
Katie
*please forgive phone pic. : )