There is something about summer that lets me embrace taking it easy. And when Kevin and I had to trade cars so mine could be repaired and detailed, my house suddenly turned into a tornado. I took one look at my entry way and kitchen counter and wondered how I had room for all of the stuff in my car.
When the boys excessively took out computer paper for drawing and forgot to put the lid back on, I just ignored it. For I knew that a lid not properly put in it's place was not going to destroy me...so unlike my usual type A self.
As I glanced at the chaos in my house from my car "stuff" and my children's play, I embraced it. I left the growing pile of dishes in the sink and declared it a day to check off one of our summer fun list items.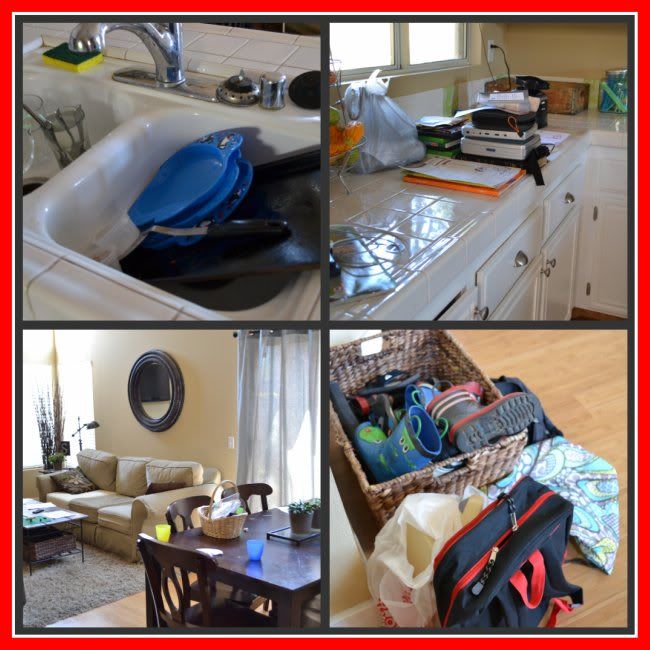 One, I love the sastifaction of checking off list items. Two, I was more looking forward to saying "good-bye" to a house overwhelmed by mess and "hello" to a warm afternoon of duck feeding at a local lake.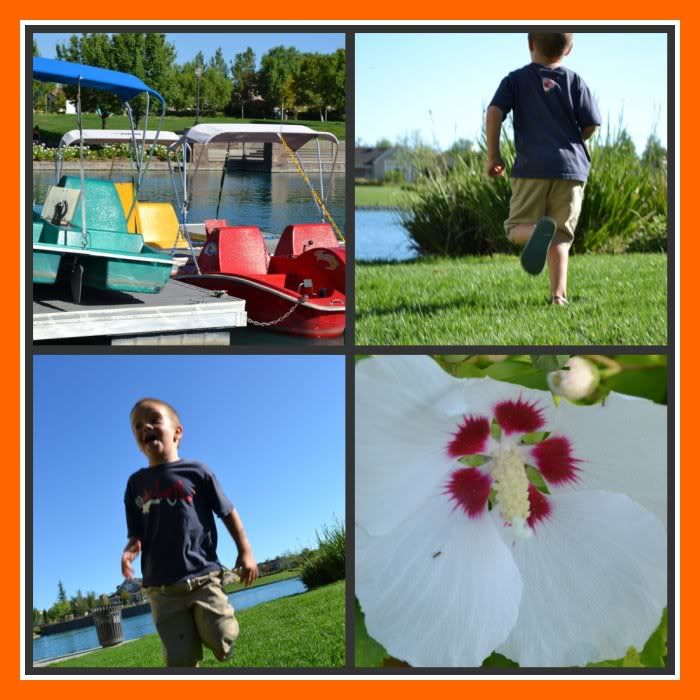 I know some of you have the privilege of real lake adventures, but we have the ocean and I couldn't ask for more. So I'll take the man-made lake and say "thanks."
The boys gleefully sprinted from the car to edge of the grass where the concrete edge meets the glistening water.
Without much coercion, the ducks spotted the brown chuncks of torn bread and rounded up their winged, webbed-feet friends and popped over to catch a quick bite eat.
Much to my boys' dismay, the visit was cut short by the ducks refusal to stay and socialize.
Once the boys accepted the terms of their food only relationship with the ducks, they moved on to fish with thin sticks for poles.
They waited. And waited. And waited.
How do you break the truth to them in moments of pure determination?
No bait=No fish, dudes.
I kept that to myself and watched in anticipation to see what course of action they would take without my interference.
It wasn't a problem for Charlie who was convinced he could just catch one with his hands. And as I watched him, I was conflicted with my extreme germaphobe nature of what was lurking in the water with the blissfulness of observing him in his perfect 5 year old world.
No bait=No problem for Charlie.

I sat on the thick cool grass under the protective shade of a weeping willow and gazed at my boys. I thought about each boy.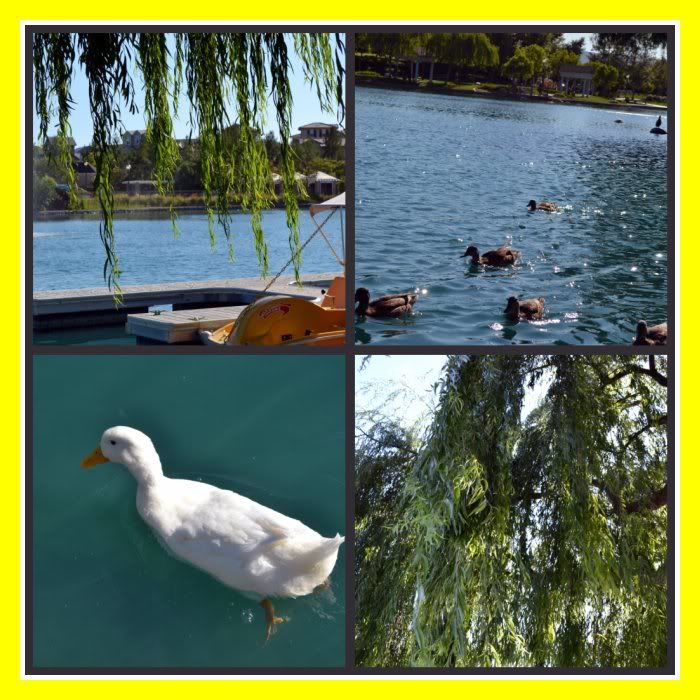 One who methodically tore his bread into tiny pieces so he could have more of it and make it last.
One who just threw whole pieces in and jumped and shook his hands out of pure enthusiasm.
And the wild 3 year old who surprised me by his gentleness and patience.
When the bread was gone and the sun had drained the fuel from their boy energy tanks, we came back home to the same mess from earlier, but it felt much lighter.
Fun does that to the soul.
Much love,
Katie
p.s. Don't forget to link up and visit
It's a God Thing
on Saturday and Sunday!