There are some days when the street I travel on seems to have "danger ahead" signs posted by each step that I trod.
When the children overfed the dog and filled the bowl to the brim after he'd already eaten and food was scattered all over the backyard, I wondered if it was possible to go back to bed. I questioned them several times to figure out how many bowls of food they had given him and I could not get much more than a silly "600".
Numbers are relative to preschoolers.
And as I prepped to grab our beach gear, my oldest thought it would be okay to open the garage door despite that fact that we have a "do not open the garage door without our permission" rule in this house.
It wasn't a child hit by a car that I freaked out at when I walked downstairs, but little feet walking in freshly laid tar from the crew resurfacing our street. The tiny black footprints didn't add to my mood either.
My angry meter was running high and I could feel the blood rushing through my veins.
We passed this on our way out to the car parked down the street in a non-resurfacing area.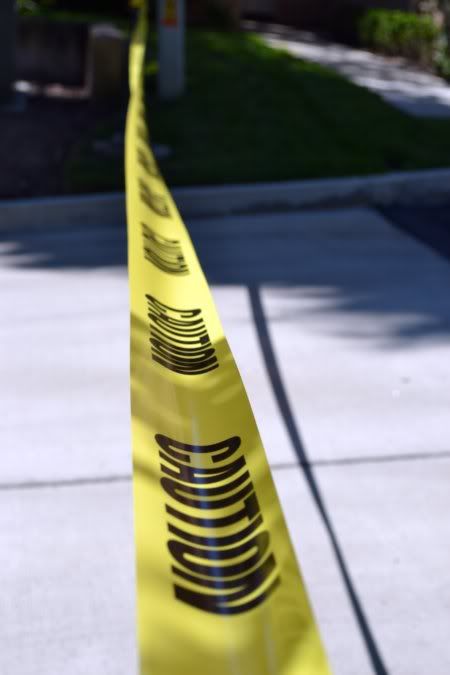 I think it was speaking to me. Or perhaps to my children regarding my angry meter. Perhaps both.
After pulling the last buckle into it's place and double checking all things for the day, I launched into my "I have a fun day planned for us, but your poor behavior has disappointed me" speech.
As if it is all about me.
More drama unfolded with disappointing news about the homeschool hybrid program we're trying to get into, a moment of a lost debit card, and the inability to get Pedro's bean and cheese burrito because there's a $5 cash minimum for debit cards.
All I saw in my mind was that dang yellow and black caution tape.
Hyper children turned into fighting children as we drove north to the "fun day" destination: the tide pools.
My angry meter continued to rise.
As did my sweet Charlie's emotions. I stared at his pensive face in the rearview mirror after I calmed him down and apologized.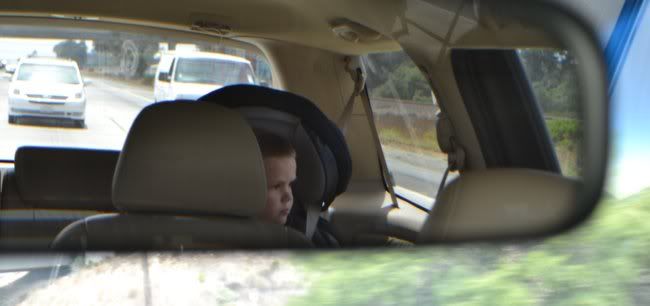 I wanted no part in breaking this guy's spirit. I knew that the day was not about
me
. It wasn't even about
me
creating a day for them.
It was just about them. Period.
As we arrived at our destination in Dana Point, we strolled to the tide pools until we discovered that it was high tide.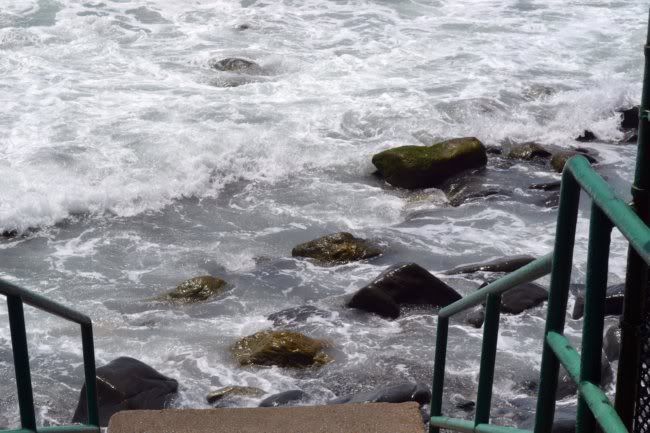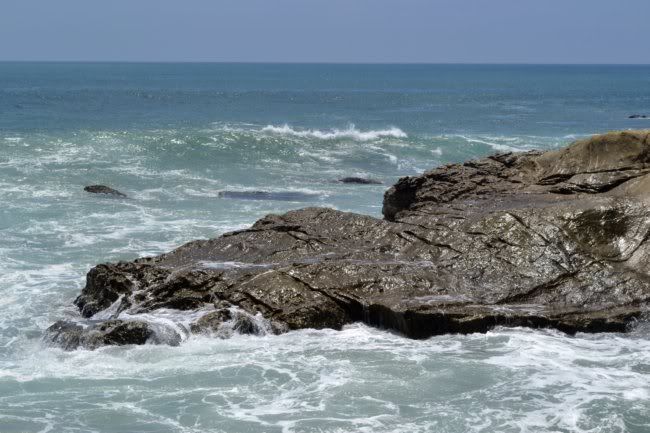 The kids didn't mind though. They didn't complain. They simply found joy in the other treasures around them.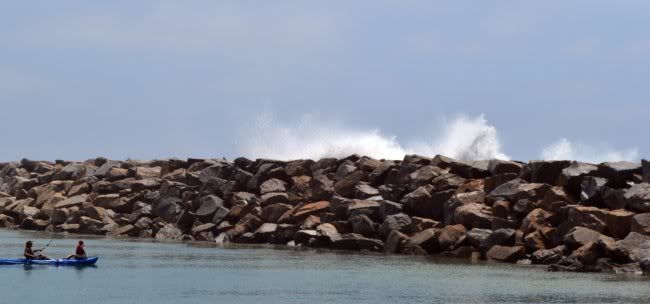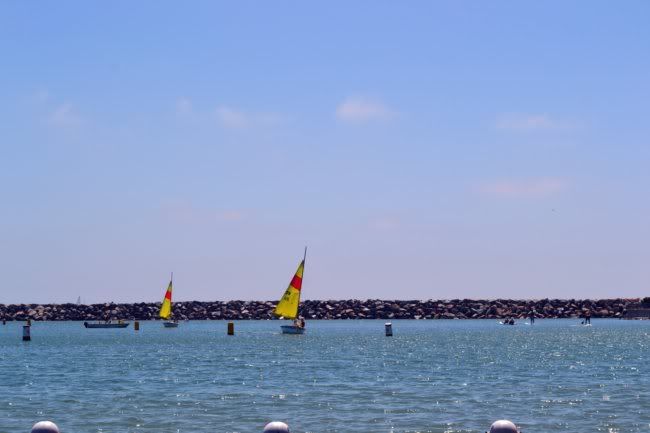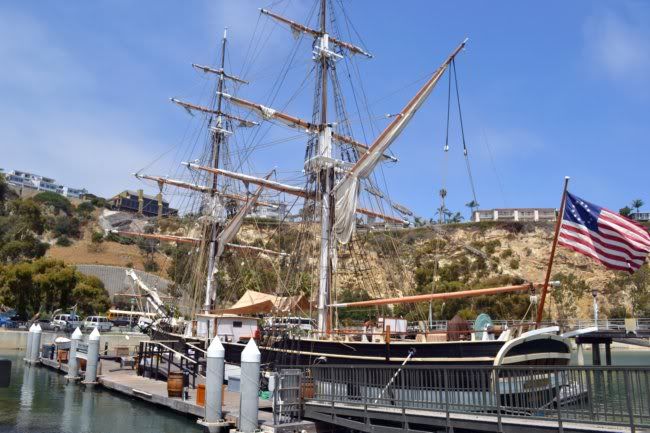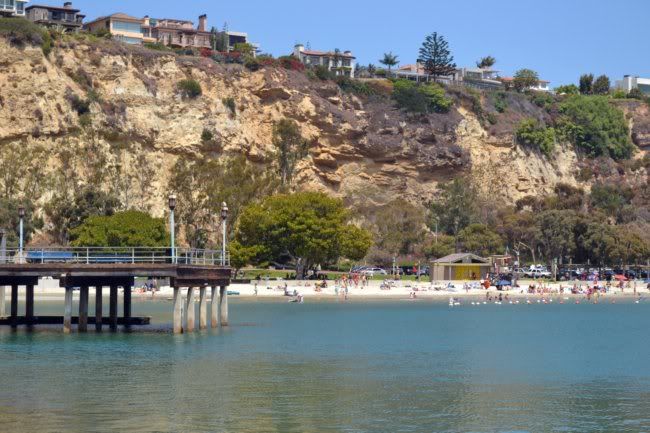 Oh I want to be more like them and less like me.
As we moved quickly to plan B: Baby Beach, the kids took off and played hard. Kids have a knack for owning plan B as if it were their plan A.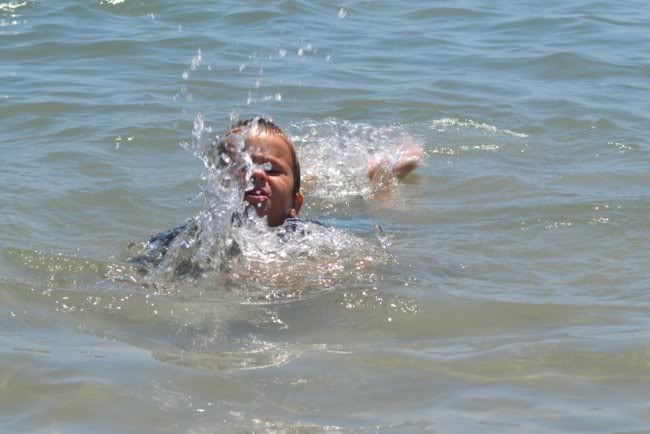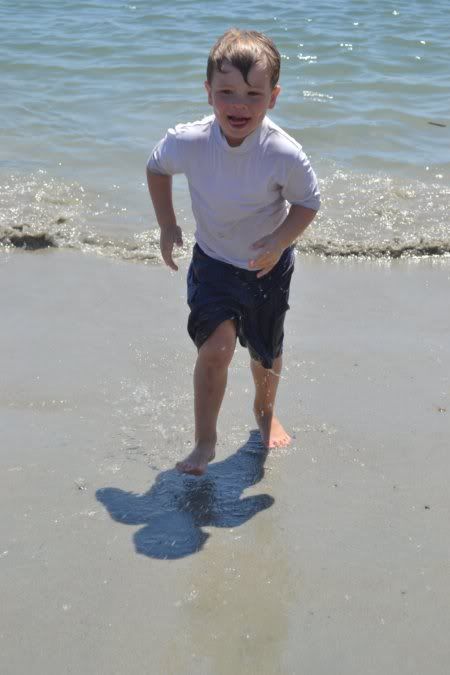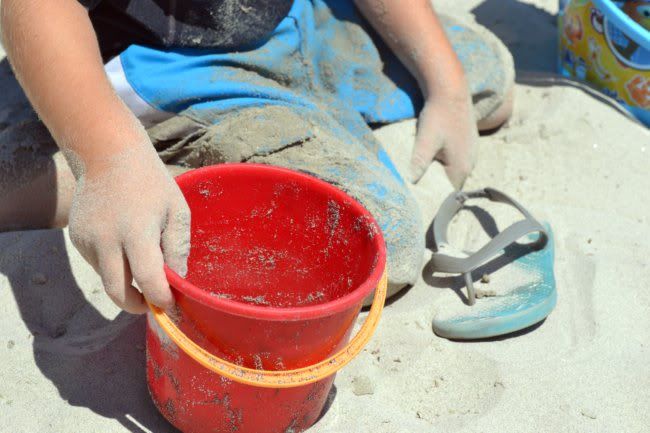 I want to be more like that too.
Much love,
Katie