I went to Ikea yesterday. I love IKEA. I used to be a snob regarding IKEA. Then I had kids and decided to stay home. Hence the reason I now
super
LOVE IKEA.
It doesn't hurt that I can check in 3 boys who were driving me nuts with their potty talk (Jack), tattling (Luke), and sassy talk (Charlie).
I gave my usual, "Be good. Make good choices" speech.
Then I bent down and looked Jack (3) in the eyes and very clearly said, "no potty talk. No climbing on your brothers. No yelling at other children."
Have I mentioned that although he's a sensitive little snuggle bug, that he's going through the terrible 3's and we're tempted to find a bootcamp for preschoolers?
I went to buy a dresser for Jack and Charlie's room. I found the dresser along with these colorful knives I desperately needed and a tray that is too cute, but I really didn't need. But it's IKEA and I can afford to buy something that I don't really need when it is $7.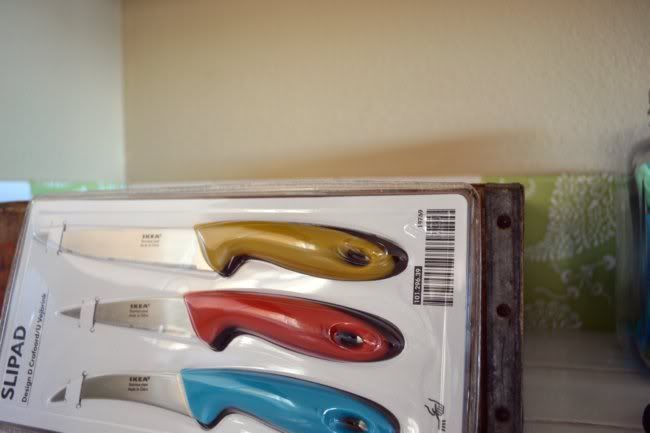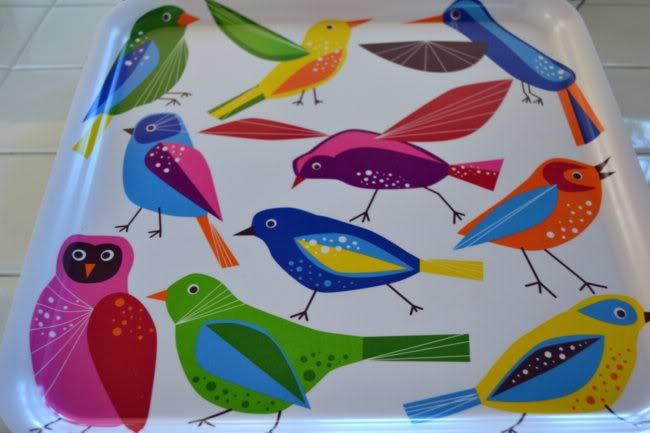 Have I mentioned that I love IKEA yet?
When I picked up the boys, I was greeted with, "Mom! Jack was soooo horrible."
He managed to do
e-v-e-r-y-t-h-i-n-g
I clearly instructed him not to do.
So no frozen yogurt cone for him. I stuck to my guns as he threw the largest tantrum of his life as we walked out of IKEA and through the parking lot. I'm sure everyone in San Diego heard him wail, "I want ice cream!" over and over again.
Lil' dude was not getting his ice cream.
As we were half way home, Charlie urgently announced that he had to go to the bathroom. I pulled over at Target and found these beauties on sale for $12.99. They had me at "hello."
I almost don't care that it is hot and sticky. I want to throw on a pair of jeans and wear these sassy red flats stat.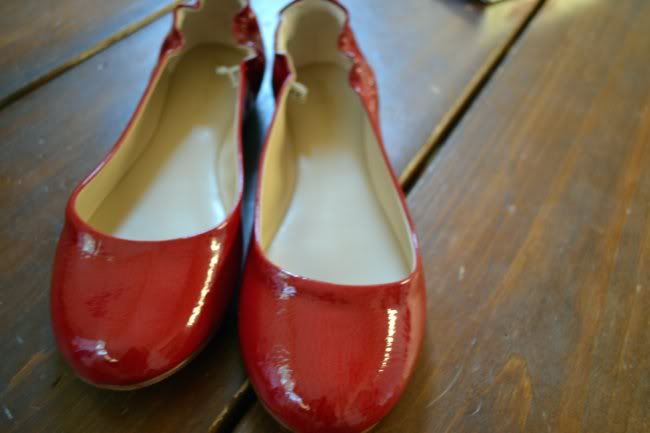 Hope your week is filled with some awesome random happies too.
Much love,
Katie