I used to choose my kids' birthday themes. I loved taking the reins. But as our family expanded, my energy and need to control such things deflated.
I now ask them what kind of party they are craving and go for it.
As Jack and I were in cruising through Party City one day, he said, "Mama, I want a Pirates of the Caribbean Party."
I paused.
He's never seen the movie, he is way to young to remember going on the ride. But, he's seen Luke's books and LEGO sets.
So POTC (Pirates of the Caribbean) it was.
I've simplified my party planning. It does not come even close to
Martha's
style or Pinterest. However, it fits my kids' style.
Happy kids=Happy Mom.
It works the other way around, too.
We had all that we needed to keep a group of boys and one sweet girl cousin content.
-Open space and sunshine while playing with dear friends and family.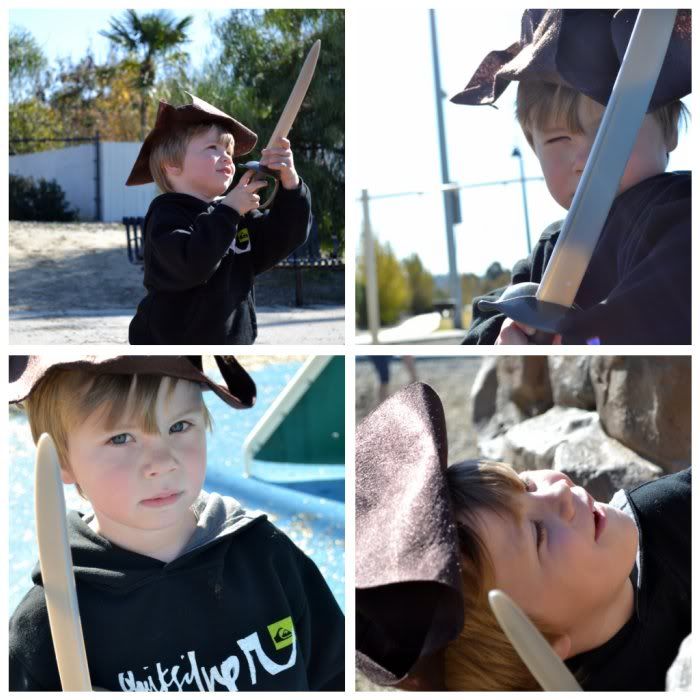 -Pizza, breadsticks, and fruit.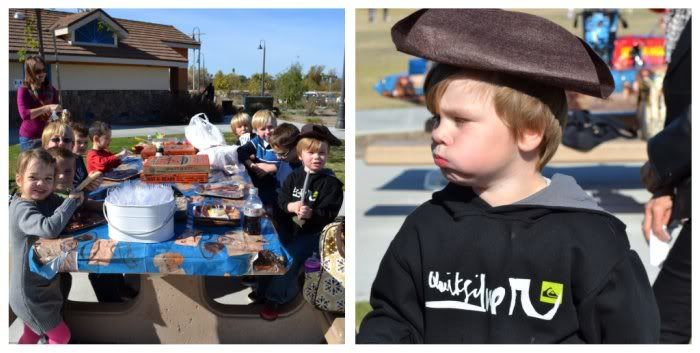 -A homemade treasure map cake. Props to Kevin for executing the design.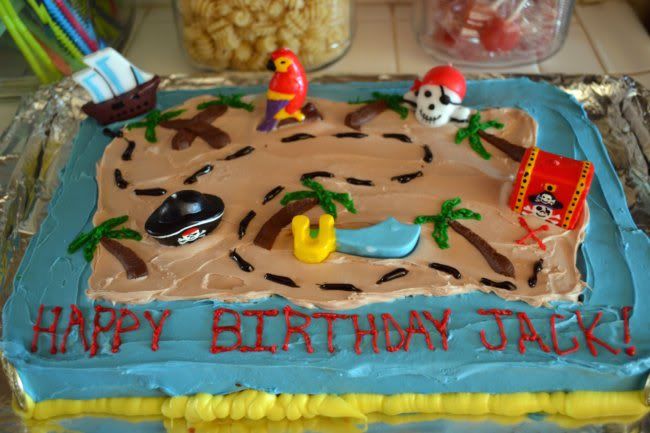 -And a treasure hunt.
They had to decode pirate-ese and find the treasure chest stuffed with chocolate coins, which was hidden by the balloons.
The kids left
happy
. We kept it short and sweet. There were no tears, no overly sugared kids, and no pushing them beyond their limits.
It was just right for birthday guy, Jack.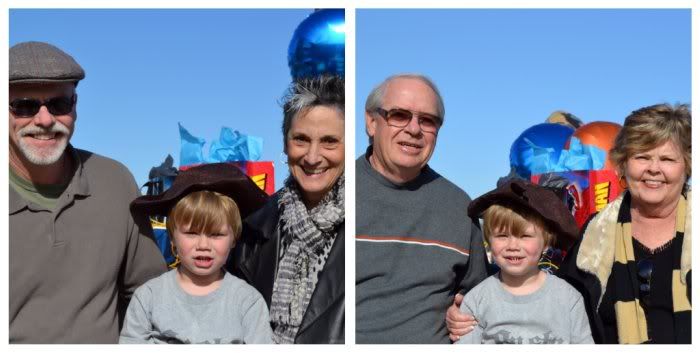 He rocked his 4th birthday.
Much love,
Katie