I love
just because
days.
When 4 year old Jack asked for tape, I questioned with a certain about of speculation what he needed it for.
"I'm building a castle."
There was a brief moment of hesitation as I pondered the mess involved in castle making, but those thoughts were quickly shut down by images of boys creating.
Creating always slays my mess phobia.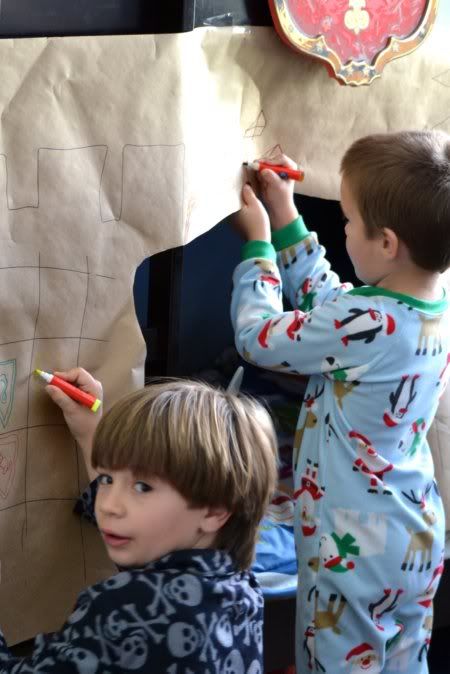 I sat on the floor and listened as Charlie described his pattern making.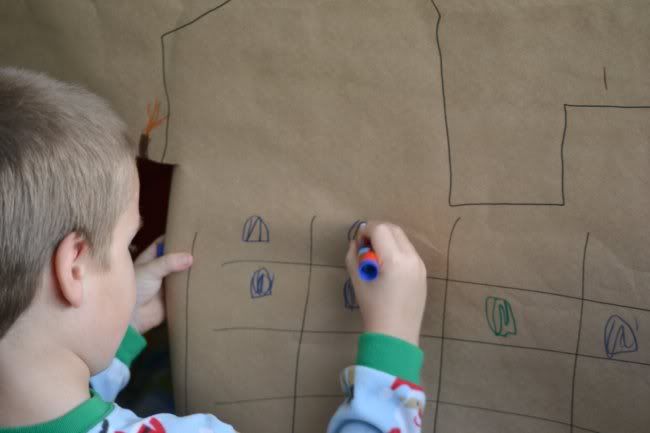 I love to see his kindergarten mind working. There is nothing like watching academic learning applied to real life scenarios. As a former teacher, it is those connections that we dream of.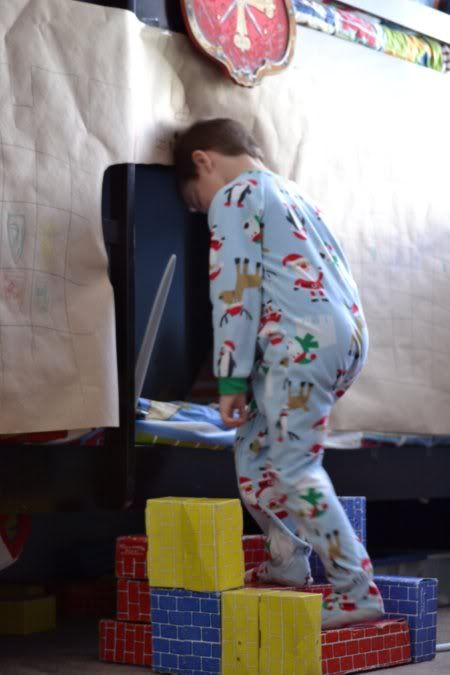 Luke was the shield designer.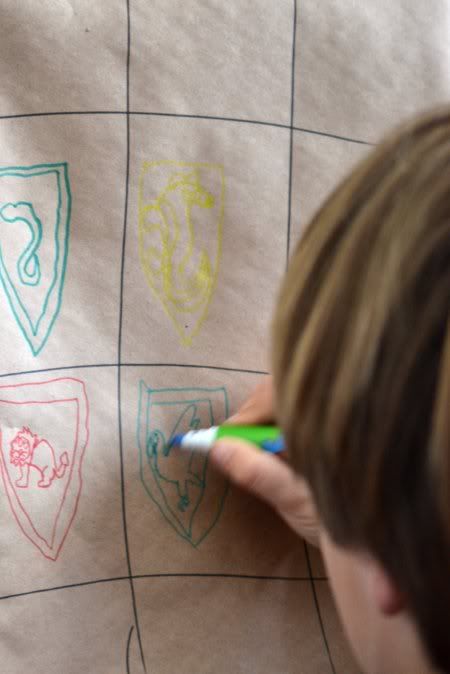 And I was one content mama.
*****
After meeting friends for what we call "anything goes" miniature golf where there is no taking turns in order or score keeping. You may even catch a kid or two picking up their balls and putting it in the hole, the boys and I were not ready to go home quite yet. We declared it a "breakfast for lunch" day. Since it was in the afternoon we could not call it brunch so had to come up with a new term.
breakfunch???
lunchast???
We just stuck with the original: breakfast for lunch.
We are straight shooters like that.
Since we're so classy and I could not think of anywhere that served breakfast at lunchtime, we headed here.
We were surrounded by the "mature" crowd and were quite possibly the only ones not eating soup. Just an observation, friends.
And just because we were on a roll, we finished our breakfast for lunch with sundaes.
Heck yeah, we did.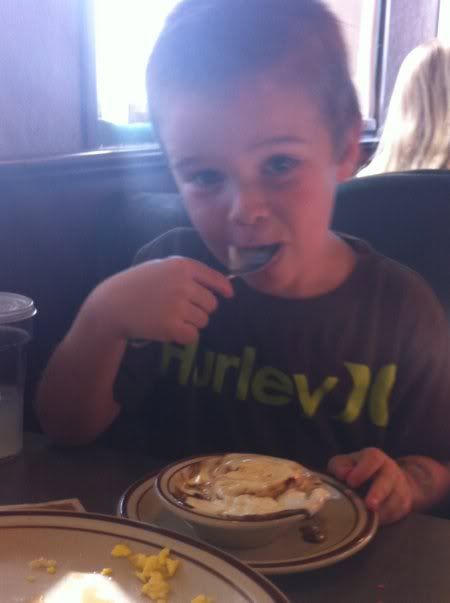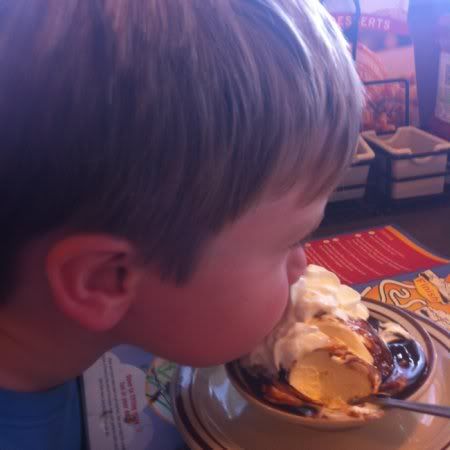 (Jack's clearly sticking with the classy theme)
That's how we roll on
just because
days.
Much love,
Katie