We host an Ugly Christmas Sweater Party every year.
Santa is da man.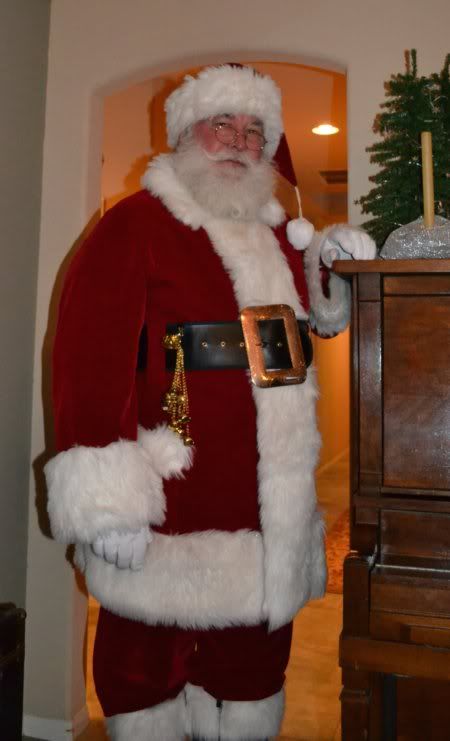 Santa listens to each child share one kind action they did this year and one toy they'd like for Christmas.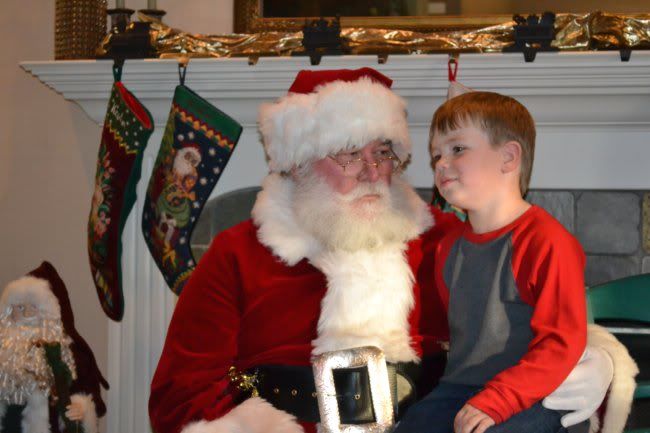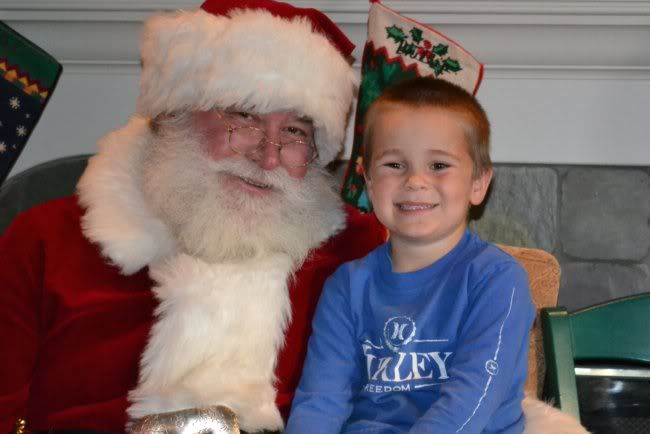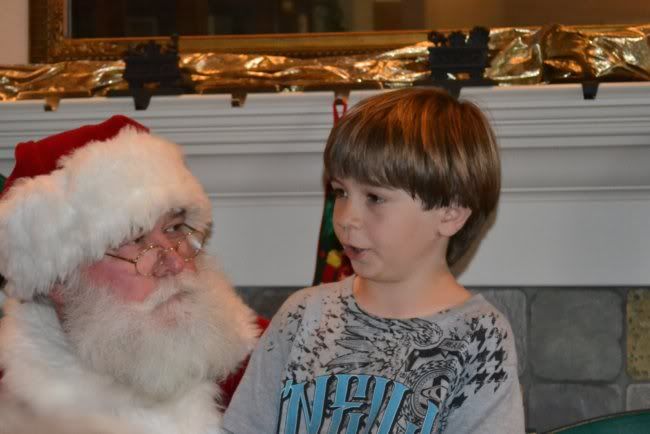 After, Santa hands them a candy cane with the Candy Cane Story attached. Have you heard it before? It is a great way to remind the kids that although we dig Santa, toys, and candy canes; the true meaning of Christmas is about the birth of Jesus.
We have a Christmas ornament and bow hunt.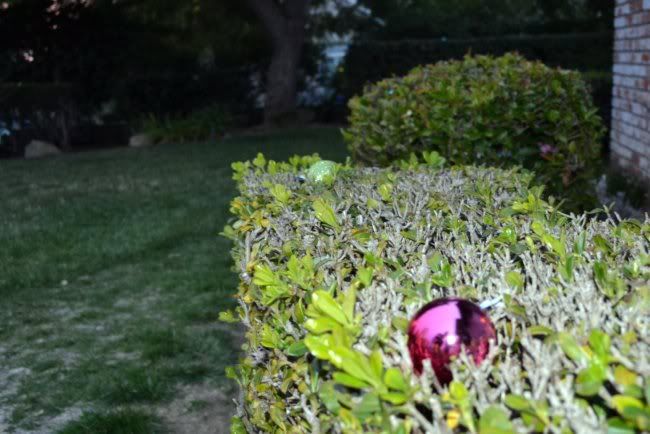 The kids do crafts and decorate cupcakes.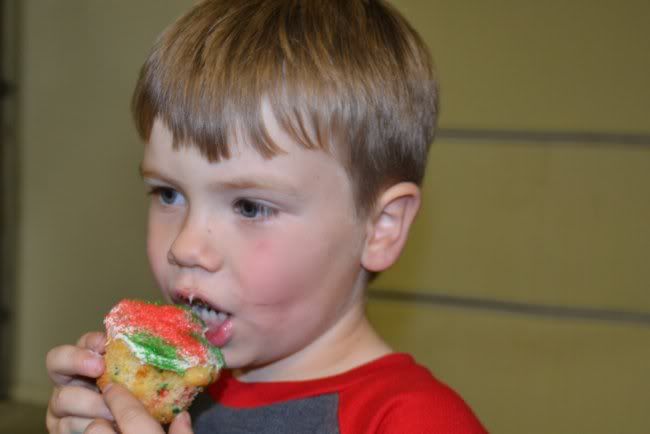 The grown-ups catch up with each other and compete for
Best Dressed
.
You can't tell but, she had a bun with a bird in her hair. He has on a women's sweater.
Our friends don't mess around. The competition is fierce.
The kids cheer when they open their new ornaments during the ornament exchange.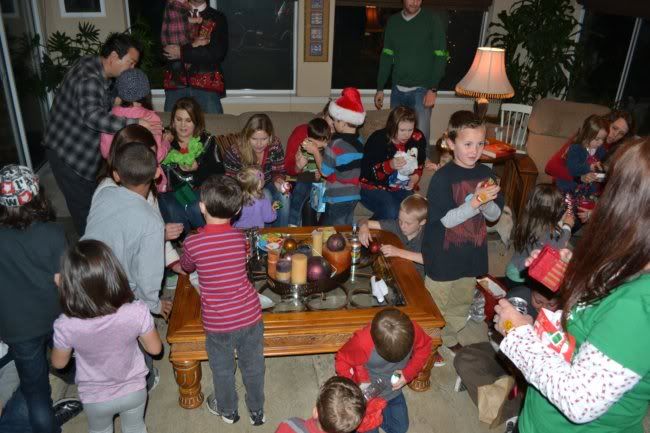 It is just one more tradition we look forward to each year. It's one of my favorites that we do. What is your favorite Christmas tradition?
Merry Christmas!
Much love,
Katie
Linking up with
Heather.