Luke had a cake contest through cub scouts. They had to bake a cake at home. No store bought cakes were allowed. The boys had to be
active
creators in the cake process.
All of our boys wanted in on this process because when there is cake involved, there's a sudden willingness to help in the kitchen.
Luke is a Bear this year so we did our best to model the cake based on the cub scout Bear.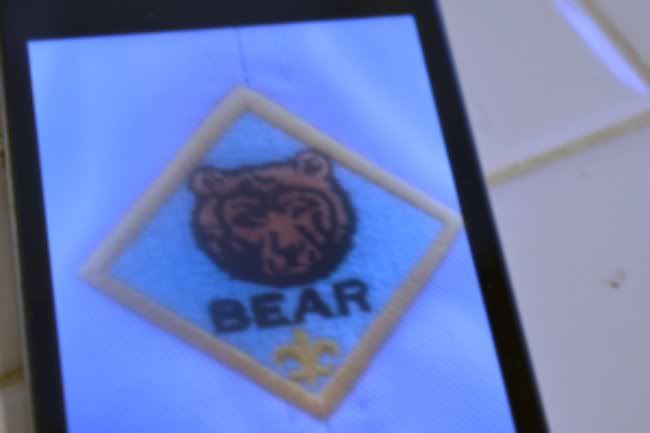 Luke helped with the mixing and he decorated the cake with Kevin and me. It was a true family effort.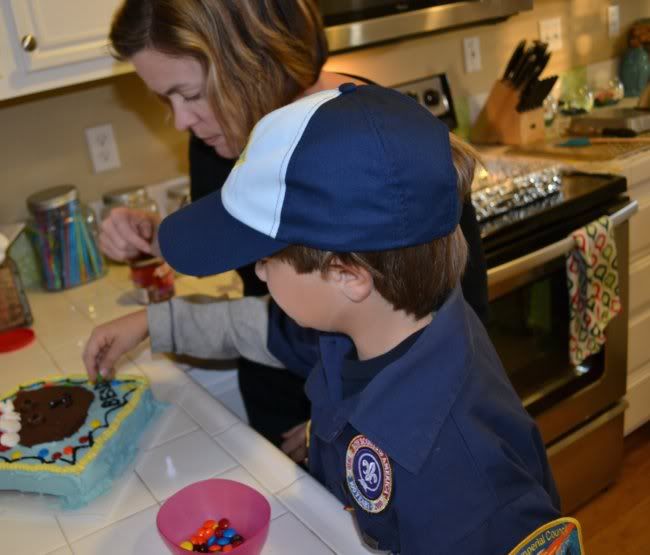 We followed the rules. We are rule following kind of peeps.
He was so proud to win 2nd place for
Best in Show
.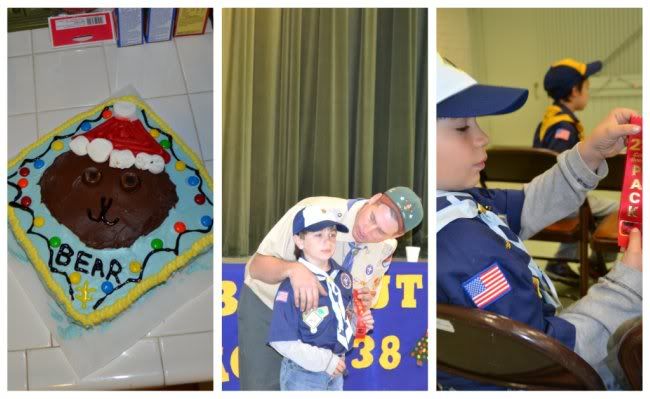 There's one catch. I have to admit that I am a bit suspicious about the level of participation of the 1st place winner.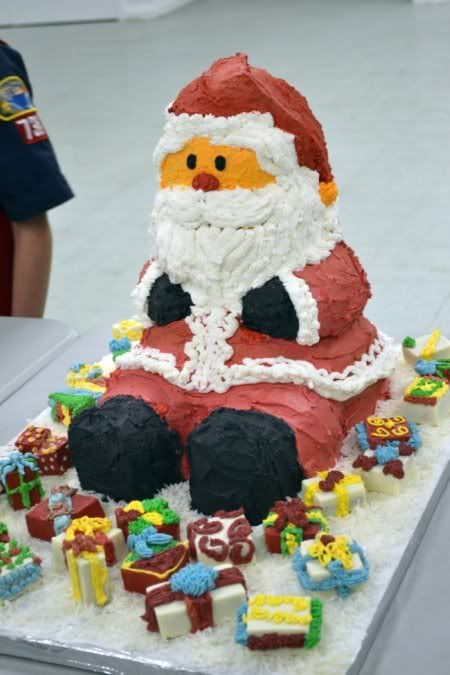 Hmmm....
Just sayin', friends. Just sayin'.
All kidding aside, we are so proud of Luke. More importantly we bid the highest on our own cake so we could take it home and enjoy it together.
Much love,
Katie