The Grand Build Up
For the entire month of December, we've been soaking up every ounce of Christmas spirit like it's going out of style. We carried on our traditions: movies, books, decorations, baking, ugly sweater party, baking cranberry bread for our neighbors, and the advent calendar.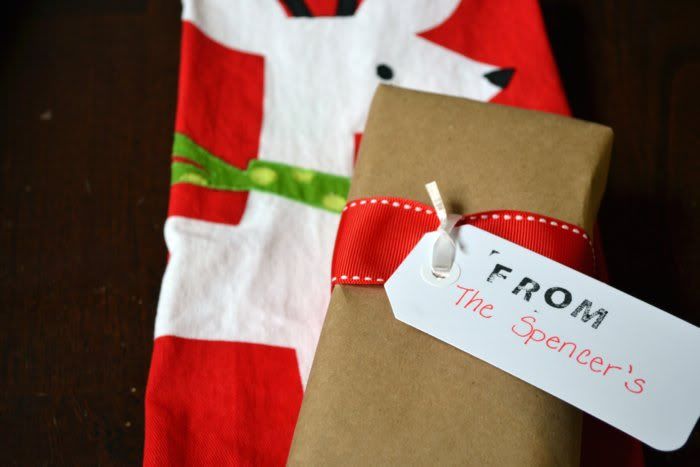 And just like every other year, those traditions are the stepping blocks leading to the grand finale of Christmas. We have always celebrated on Christmas Eve on my side of the family. I'm told it is a Scandinavian tradition. You may think it is just a ploy to open presents one day earlier, but I promises it is the real deal.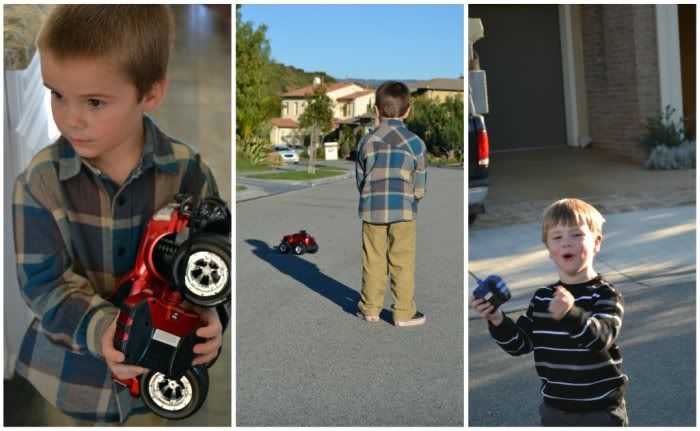 *****
Christmas Eve
We drove to the beach town of San Clemente to hang with my family. We ate a ham dinner, attended church, and opened presents at my sister's house.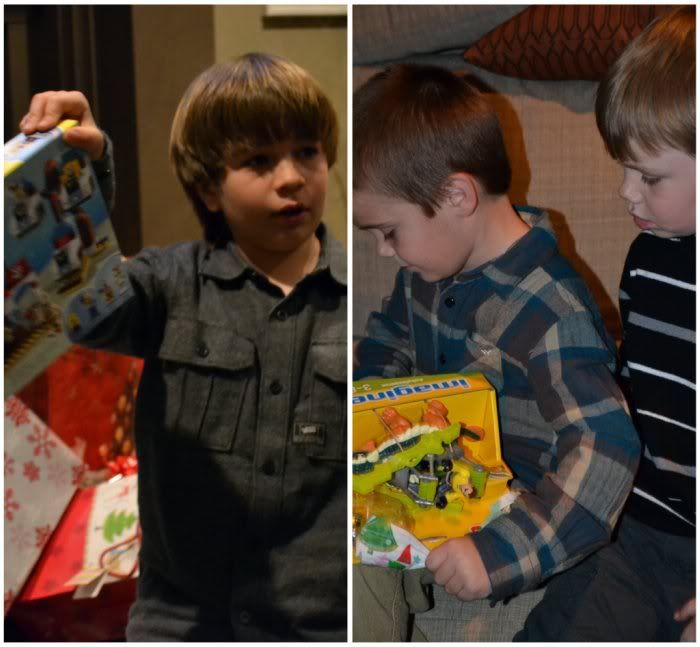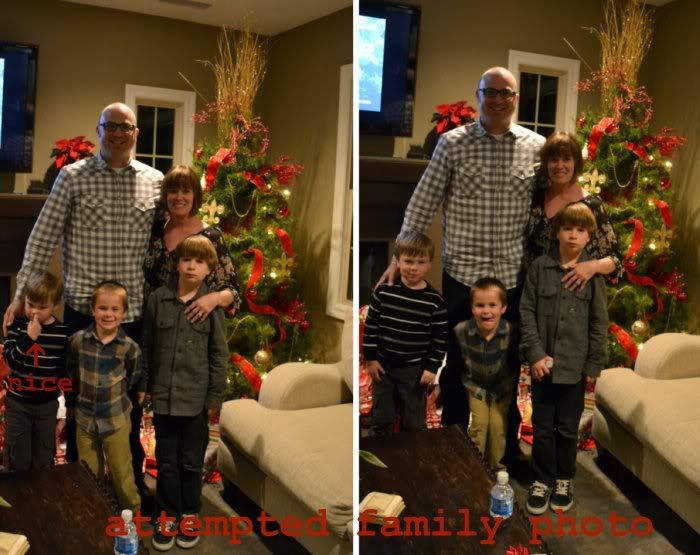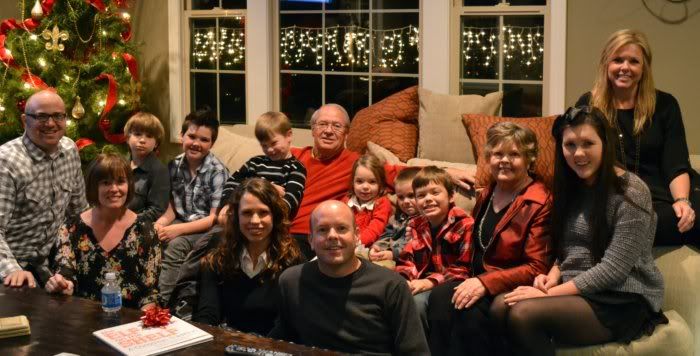 The craziness of 7 kids was actually contained until Jack lost it towards the end. The melt down began and we quickly wrapped up the evening.
We stopped by my parents to pick up our dog. As soon as we parked, their neighbor came out and with our dog howling and barking in the background, informed us that he had been doing that the entire time we were gone. Kevin profusely apolgized, but she would not let up and made it clear that we had ruined her Christmas Eve.
My Fa La La's were drained.
Once we got home, I started to feel withdrawal symptoms from decreasing my prednisone which I've been on for 9 years for my lupus. We put the boys to bed at 10 p.m. and I crashed. My sweet husband had to do Santa duty all by himself this year. Well, Rascal helped too. He's good like that.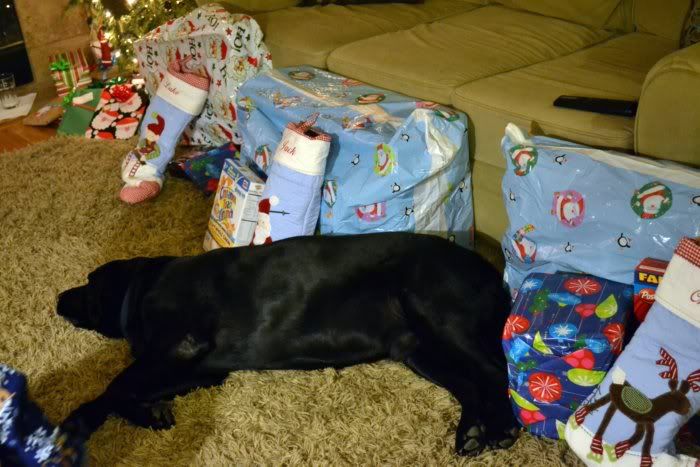 *****
Christmas Day
The next morning the boys enthusiastically opened their stockings. It is always my favorite part as they exclaim, "this is what I always wanted!" for each gift. Yes, even socks.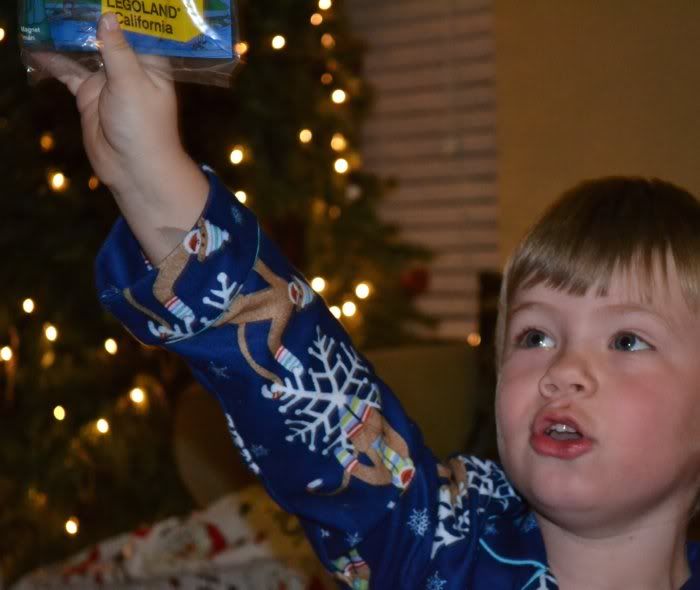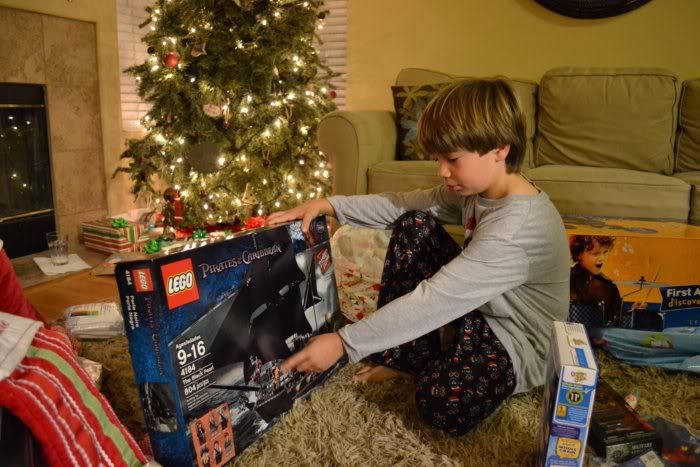 We let them play for a few hours. We've learned to take Christmas morning slow. It is good for all of us.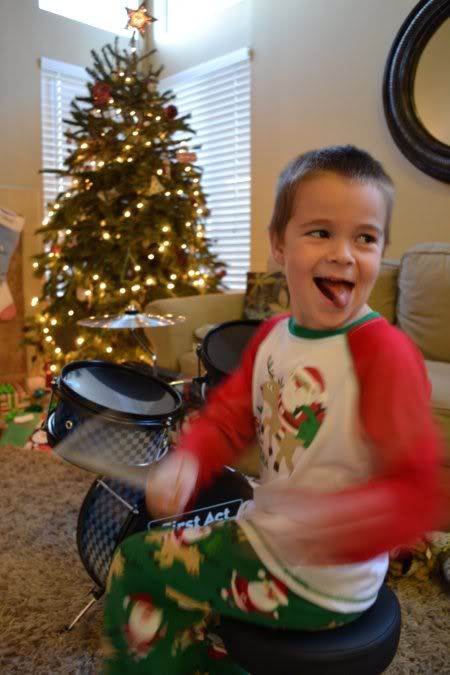 Later in the day, we headed to Kevin's parent's house. I was so sick, but I didn't want my lupus to interfere with the celebration of the day. I was desperate to get my Fa La La's back and perhaps a few ho, ho, ho's too.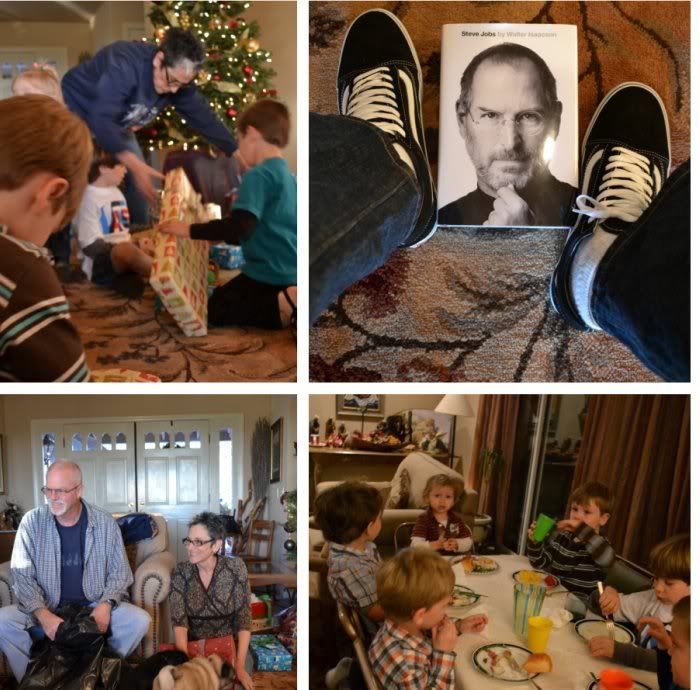 The kids were going on 48 hours of limited sleep and overstimulation. Everyone started to fall apart. I wanted to scream, "This is Christmas! Be good and stop fighting!" However, I didn't think my in-laws or their guests would appreciate it.
Again, we got home and I crashed. I felt guilty that I didn't get to spend any time with Kevin. I know he must have been disappointed, but he is a trooper. He's had to deal with the effects of my lupus for 17 years, but it has never impacted Christmas. He never says a word, though. I love that guy.
I have to admit (and I know this goes against the blogger's creed of all things lovely and perfect), but I was feeling down about Christmas. The ho, ho, ho's I was seeking were more like ho hum, hums.
*****
Redemption
But the next day offered
redemption.
The kids spent the morning playing with their new toys without fighting.
Although, I was still feeling like poo (yes I said poo. Crap? Poo?...poo) , but we decide we should head to our favorite hiking spot.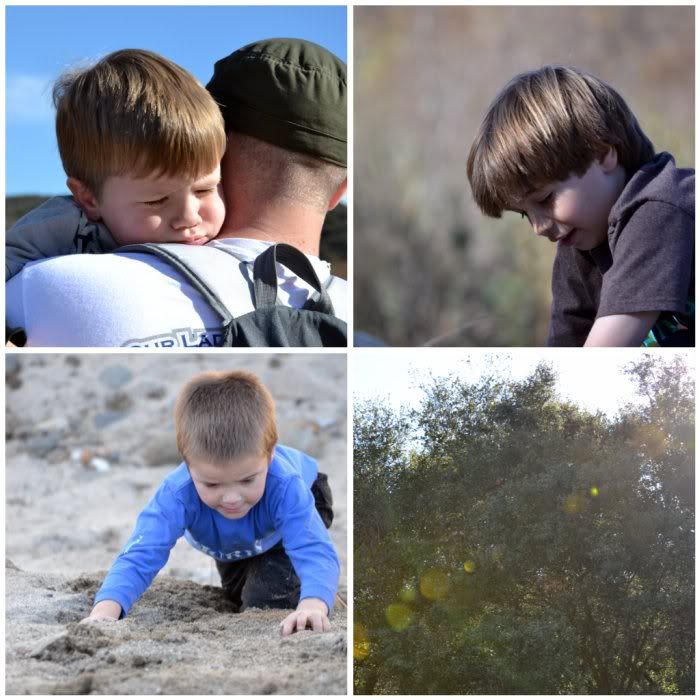 Just the 5 of us.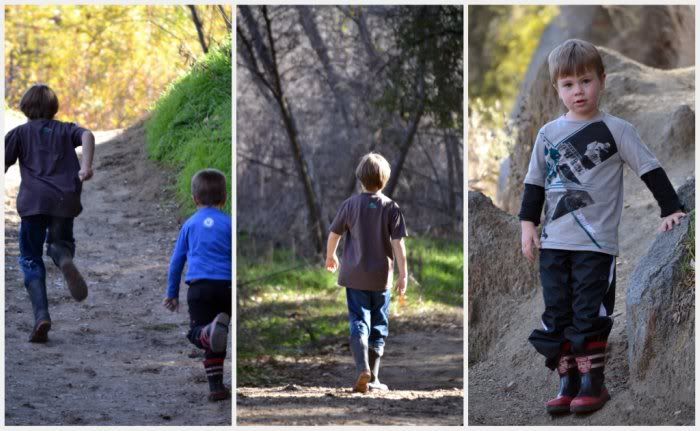 The day could not have been more perfect.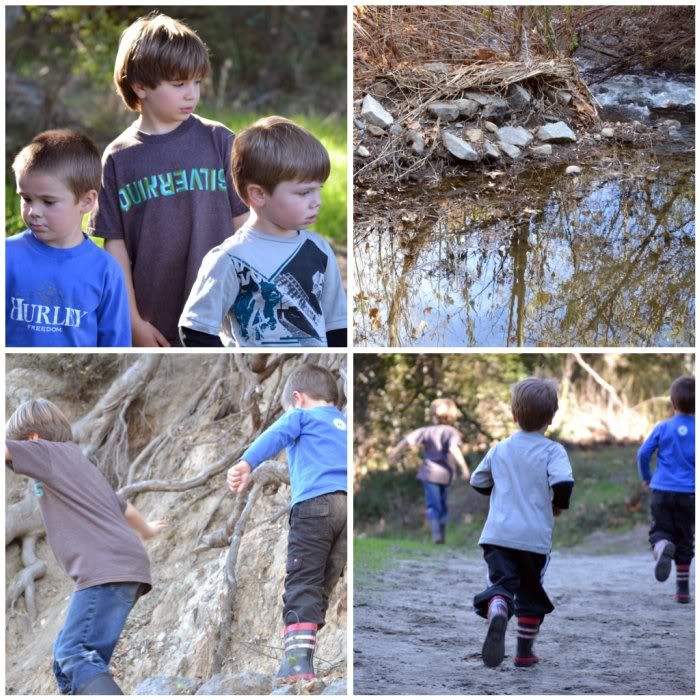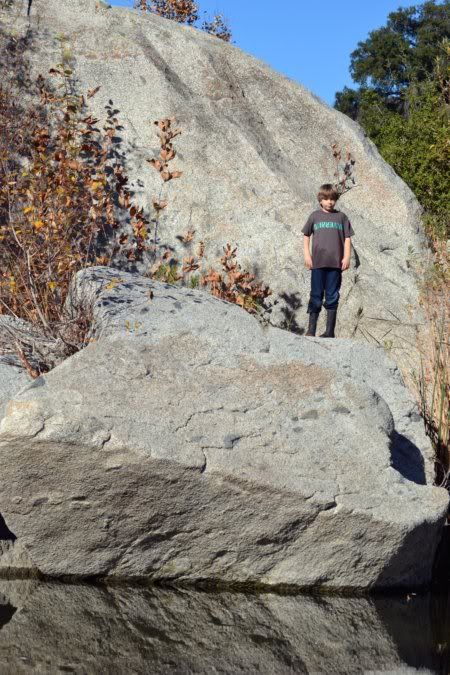 There is something about being outside together that refuels us.
It brings us together again.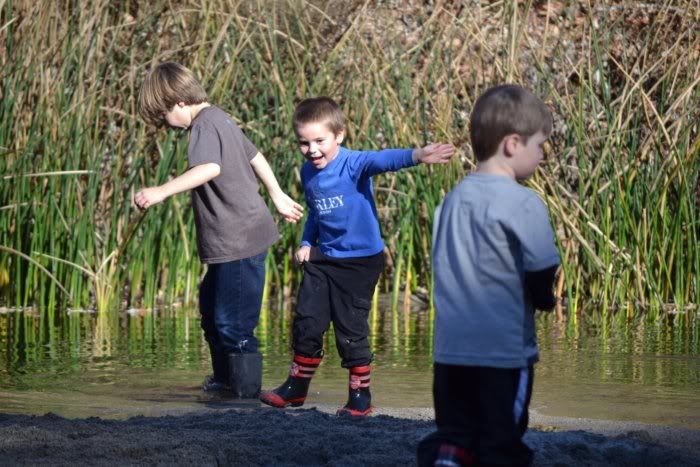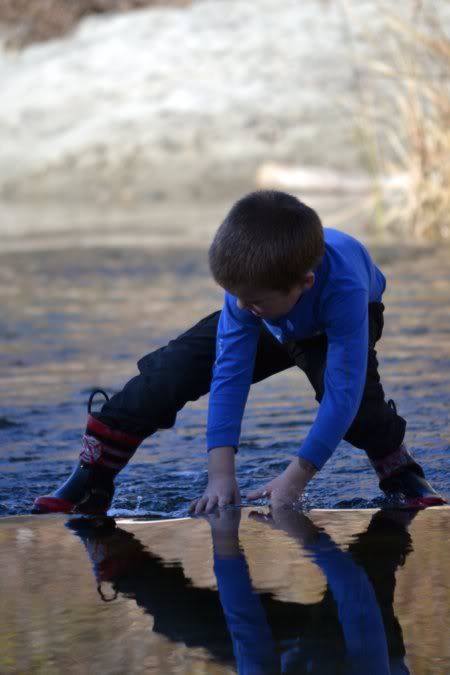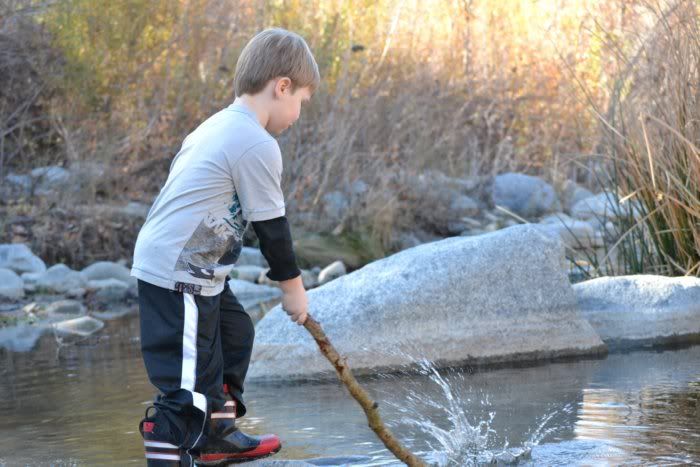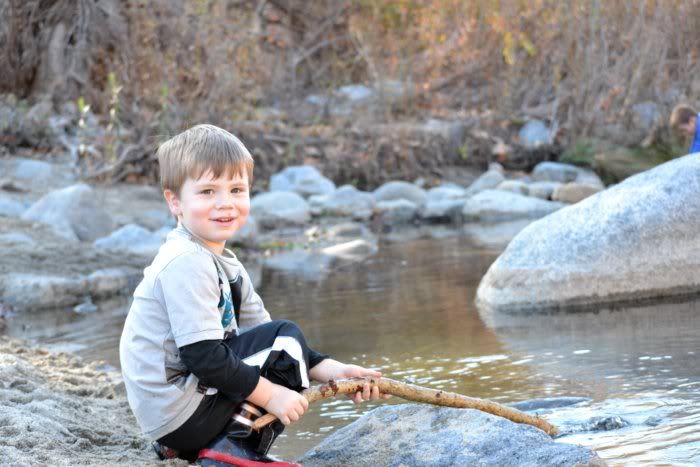 While we headed home, I could not help but to be reminded of
true
Christmas redemption
and the fact that our Christmas--stressful or not, is not classified as
good
or
bad
based on feeling well or children behaving.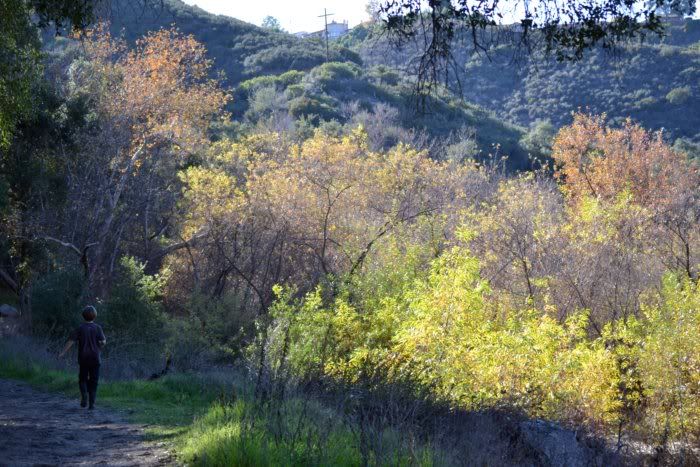 Much love,
Katie