If you have been following along for awhile, you know I am a freak for traditions.
I LOVE them and I may or may not drive my poor family insane by my inflexibility with them.
One of my favorite traditions in December is for each child to take turns picking out a Christmas book each night. We snuggle on my bed together and read.
Although our books are beautiful and well taken care of, I sadly cannot say the same for the storage box. I've always hidden the old Easy-Ups box in our entry way closet in the previous years.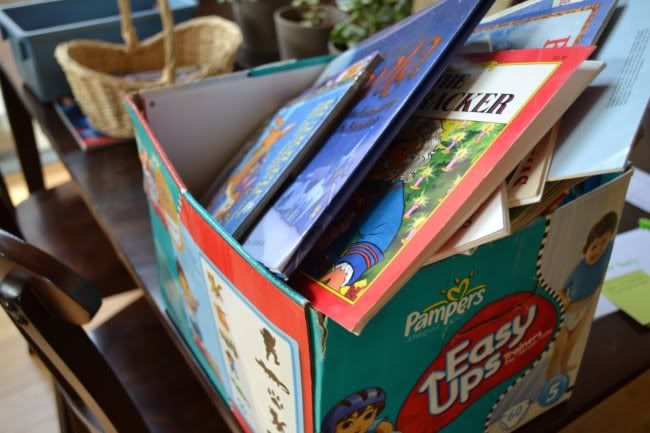 However, I wanted to display our books without the cost of buying something new to store them in.
So I headed to the Dollar Tree (they should be paying me for endorsements by now) for packing paper. I found ribbon at Michael's, and a glittery candy cane ornament (50% off!) at Khol's.
I have total glitter phobia, so this shows that I really had a vision for the project.
I wrapped the old box and gave the left-overs to my younger guys, Charlie and Jack.
It kept them busy while I finished the box.
I then taped AND hot glued the wide red ribbon.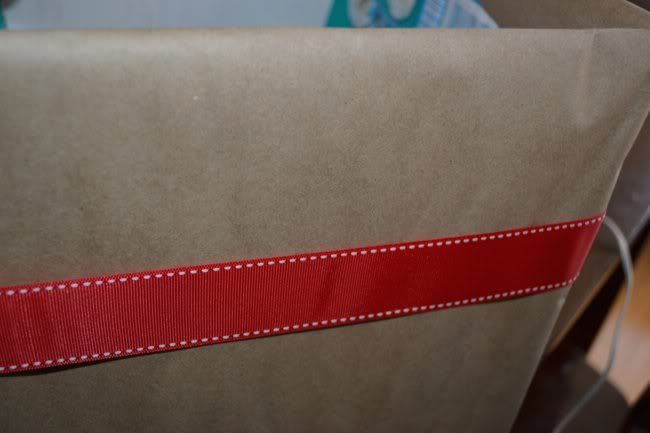 Next, I layered the velvet green ribbon and hot glued it as well.
The grand finale was hot gluing the ornament. I choose the initial of our last name.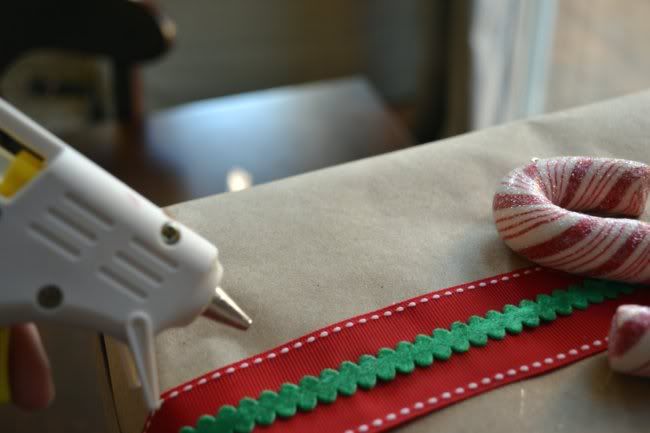 The final product...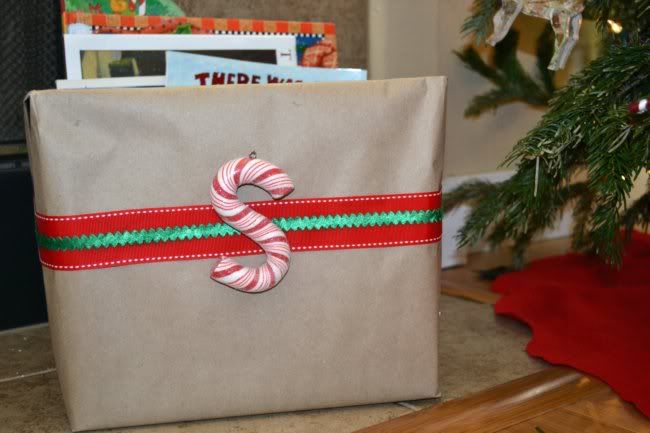 I love it. It was so simple and cost me under $10! Now I have something adorable and practical for our Christmas book storage.
Merry Christmas!
Much love,
Katie
Linking up with
April.