I saw this on Pinterest.
I thought it would be a perfect rainy afternoon craft for the boys.
I was right.
My prior elementary school teacher mode kicked into high gear.
I precut the triangles and various facial features. I even bagged each separate face for the kids to complete.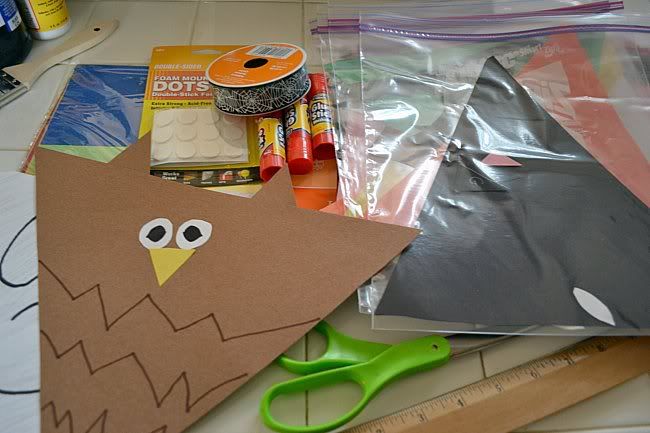 Jack (3) found a way to keep himself busy as I prepped.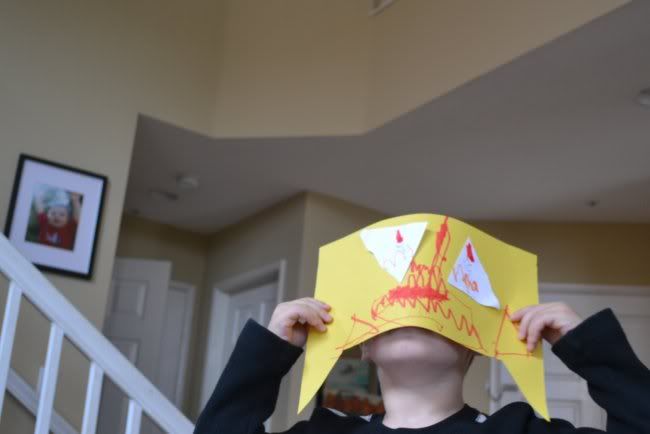 My 3, 5 and 8 year olds could have cut them out, but I'm a control freak and wanted it to look
perfect.
All of that went out the window once Charlie (5) made his jack-o-lantern Tom Selleck.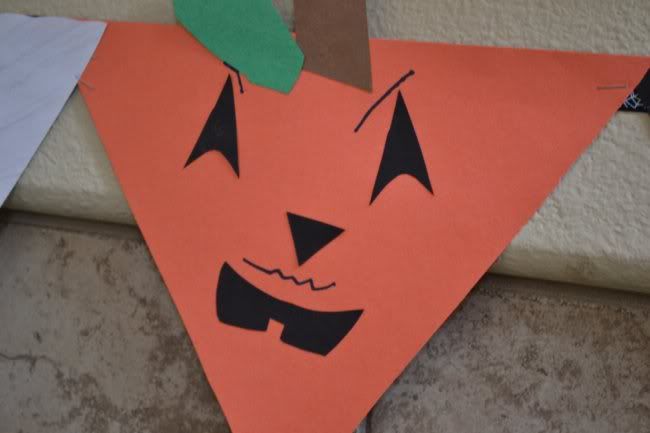 Rumor has it that I even exclaimed, "pumpkins don't have mustaches!"
I even annoy myself with my perfectionism.
Of course they can have mustaches. To be honest, his is my favorite one hanging because of that killer stache.
I used sticky tabs to mount the web ribbon and stapled the faces on because I didn't have clothes pins.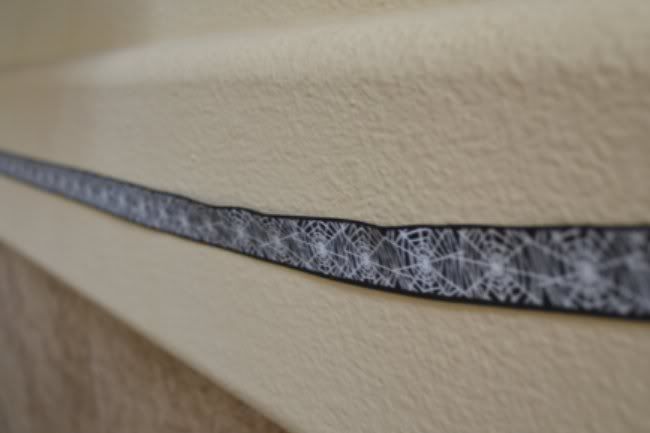 I am apparently better at going with the flow when it comes to staples compared to mustaches.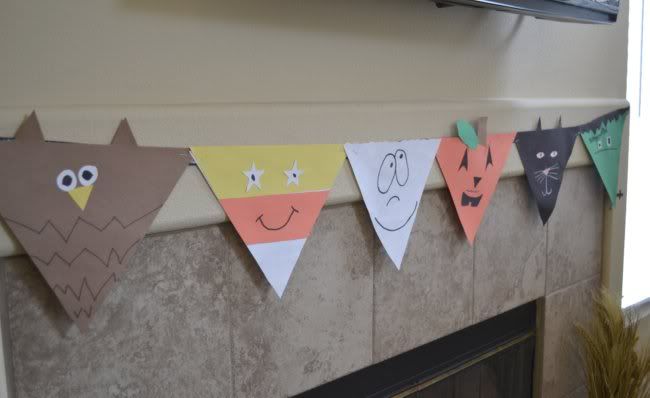 Much love,
Katie