Due to the fact that I am a total tech loo-uh-zer I am sharing with you how you can create photo/label links in your side bar.
Don't thank me. Thank Blog Queen,
Hannah
, instead. She helped me when I got stuck after the 1st two steps.
Forgive me for my less than tech savvy terms.
Think of it in 3 steps: creating and sizing photos, making labels, and combining the labels and photos.
I first created my photos.
1. I edit in picnik. It is free and I LOVE it.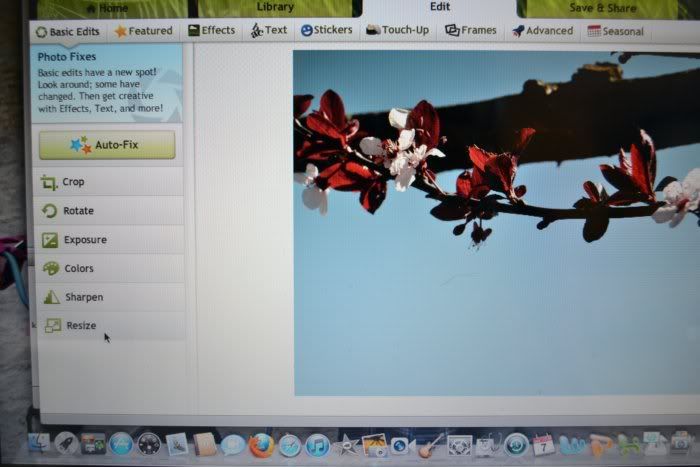 I resize my photo to 150 x 150.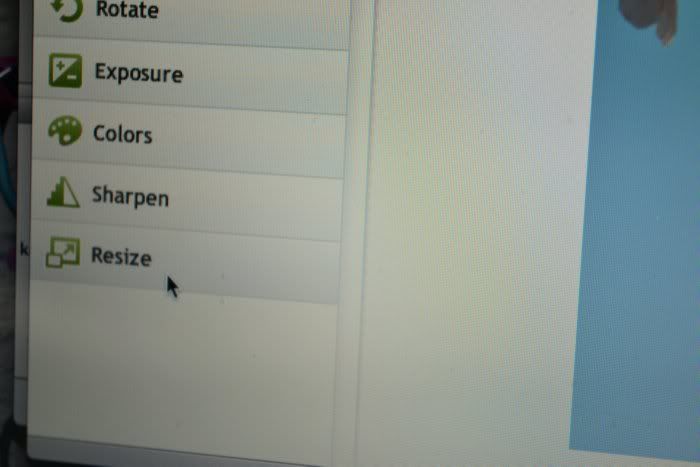 It automatically formats like this for proportions and percentages.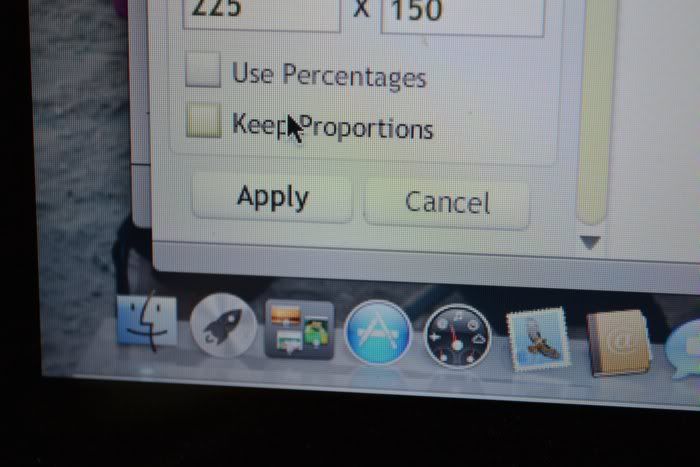 Change it to this: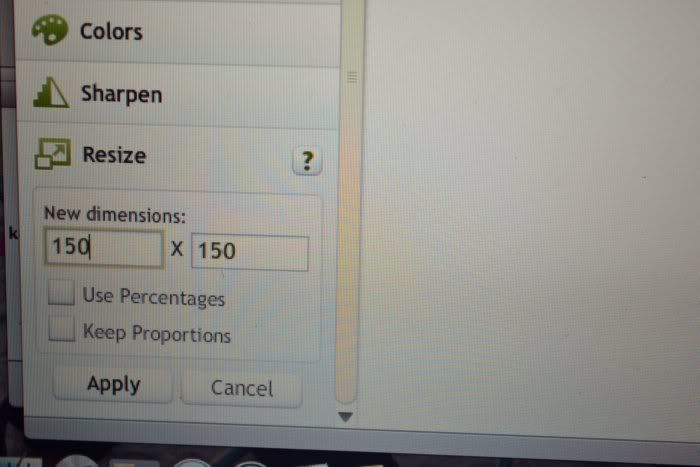 I also used the "text" option to create the words on my photos since I don't know how to do the fancy shmancy digital scrapbook tape (???) tabs. I also added a border to each of my 4 photos in picnik.
2. I save my edited photo in photobucket.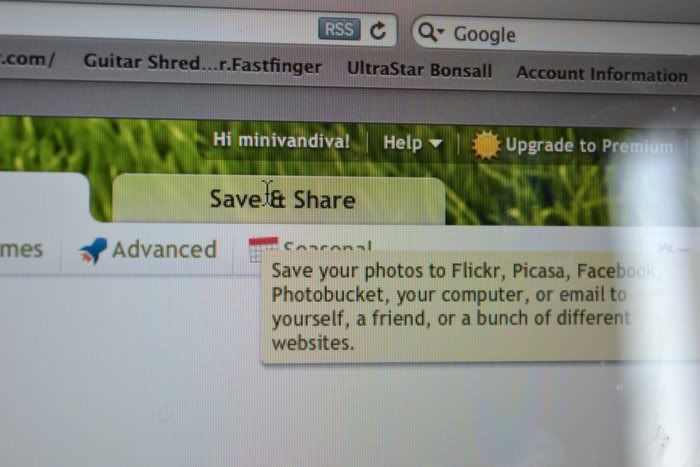 3. Go to your dashboard. Hit "design". Go to "add a gadget".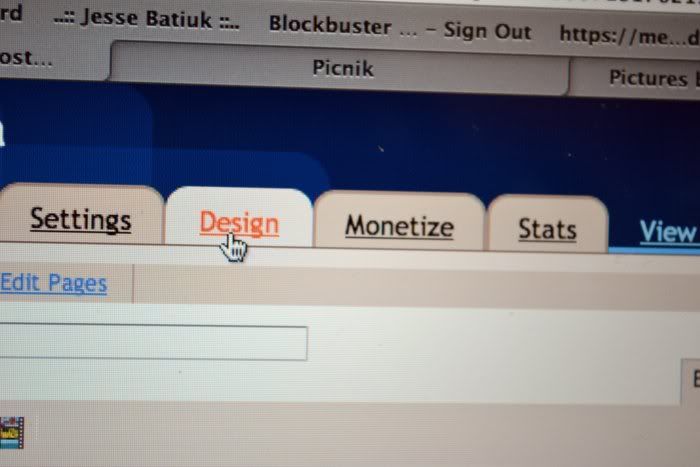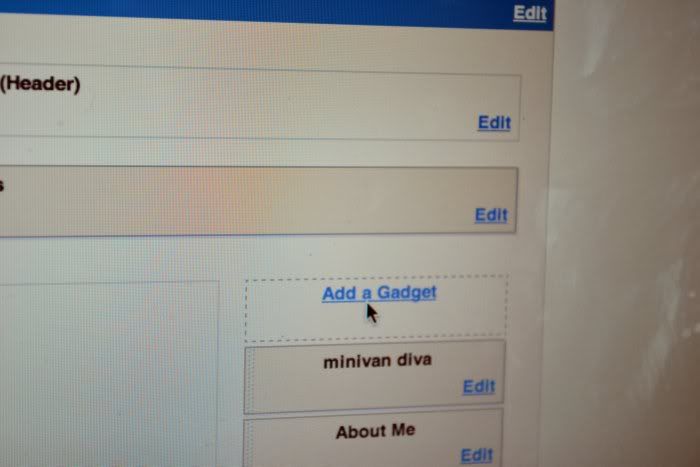 Scroll down to, "picture".
4. Insert the "direct link" from photobucket of the photo you want to use 1st (ex. Family) in the link section. Do the same for any other photo links that you want to create.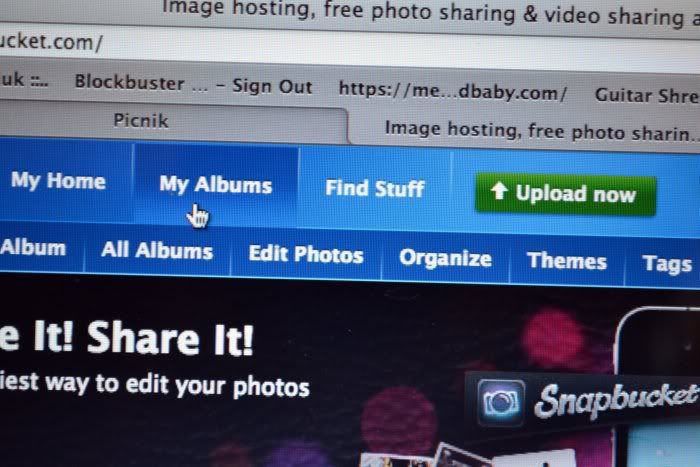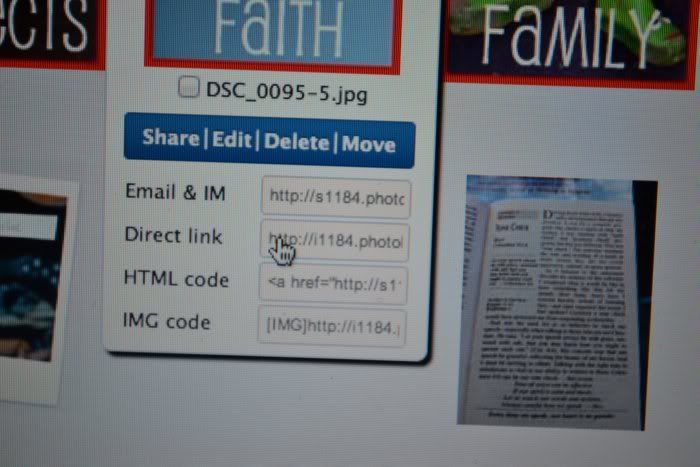 Now you have to go to "design" and click "add a gadget" again. Click on "labels".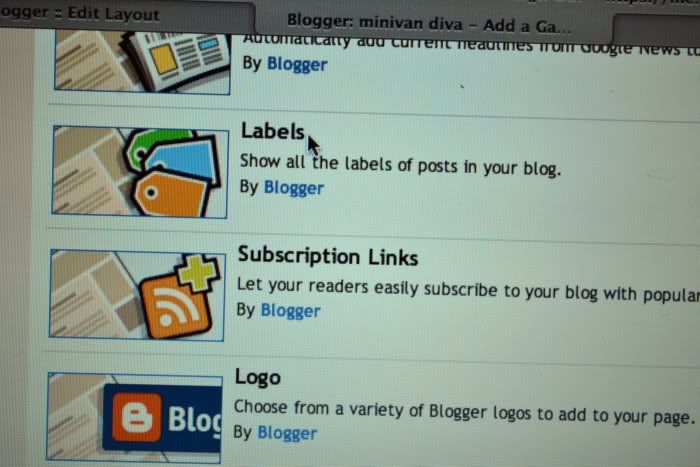 1. Title your label.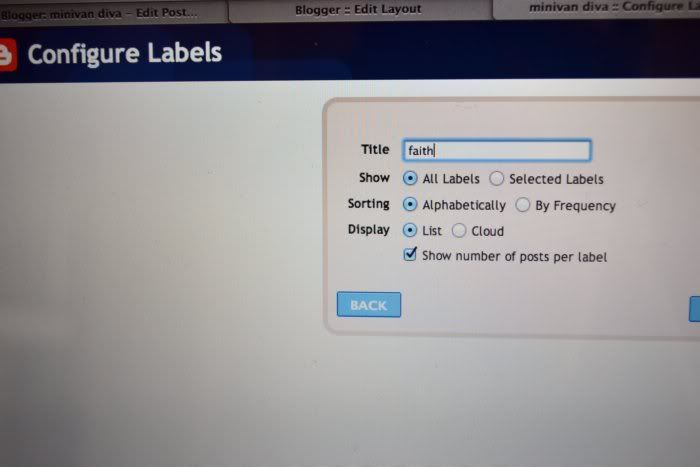 2. Repeat as necessary depending on how many photo boxes you created earlier.
3. Go to "edit posts"
4. Select a blog post in edit format (html), scroll to the bottom and input the label you want (ex. family). Then, create a new label and do the same for that new label.
Make sure you are saving everything. You will have both the photo boxes and a section with "labels" showing on your blog at this time. You will later delete the label widget once you have linked the labels to you photos.
Now that you have your photos complete and your labels complete, it is time to transfer your labels to your photos so they become photo box links.
1. Click on a label on your actual blog home page . This will on your sidebar. Sorry, I already deleted mine so no picture. Example, click on "faith".
2. Copy the url link to that search.
3. Go to "design". Click on "Picture" in the sidebar.
Paste link into the corresponding photo link.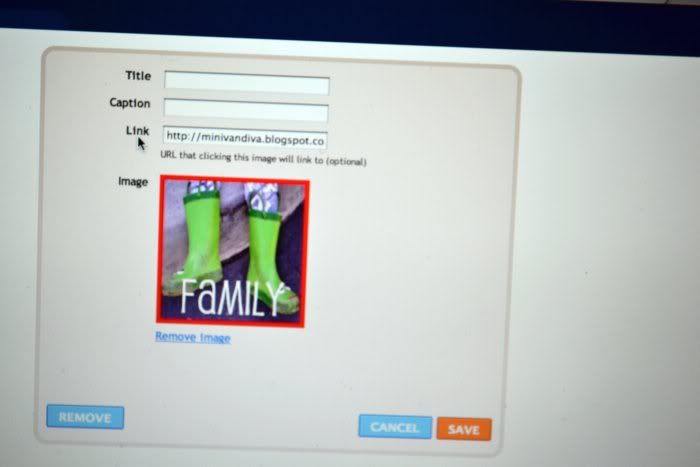 Good luck! Email me if you have questions and I'll do my best to walk you through it.
Much love,
Katie