It is not every day that you celebrate your dad's 70th birthday.
And when your dad hits the big 7-0, it calls for some major peanut butter and chocolate because peanut butter and chocolate is the one thing we all have in common in our family.
We may not see eye to eye on everything, but when it comes to peanut butter and chocolate, my parents, brother, sister and I give a collective "amen!"
Not only did we devour the cake that would knock
Miss Martha's
socks off, but we dug into the carne asada bar, watched Papa open gifts, and caught up with each other.
Pumpkin apple cider anyone?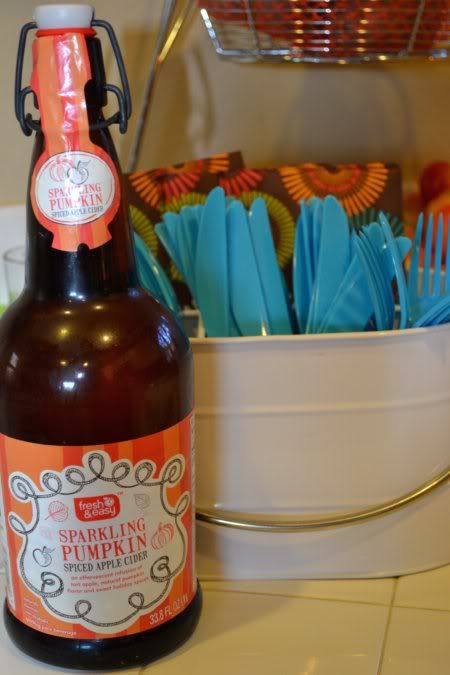 Yeah, I thought so.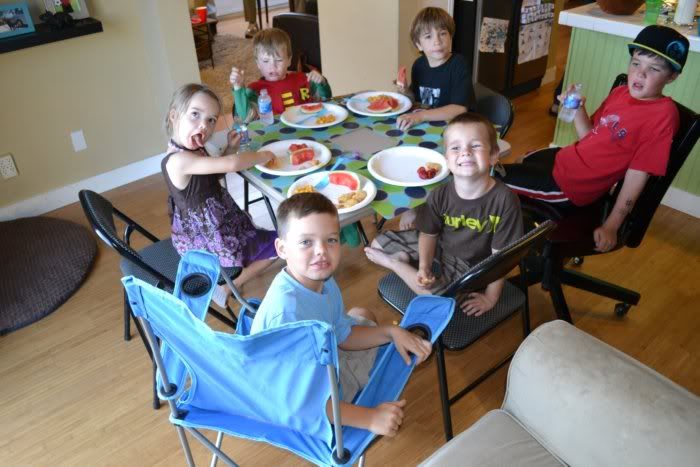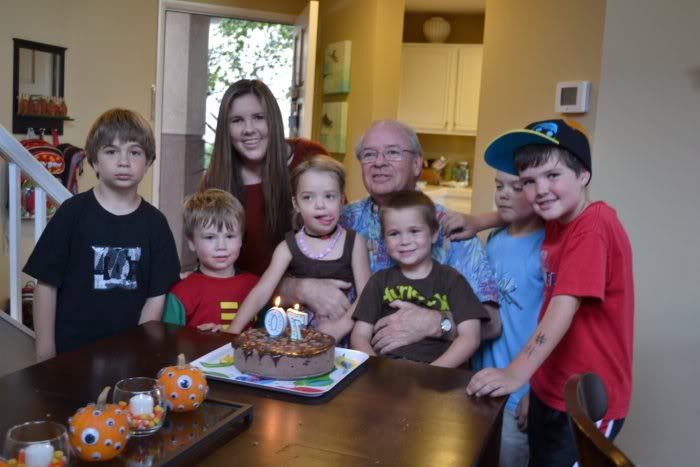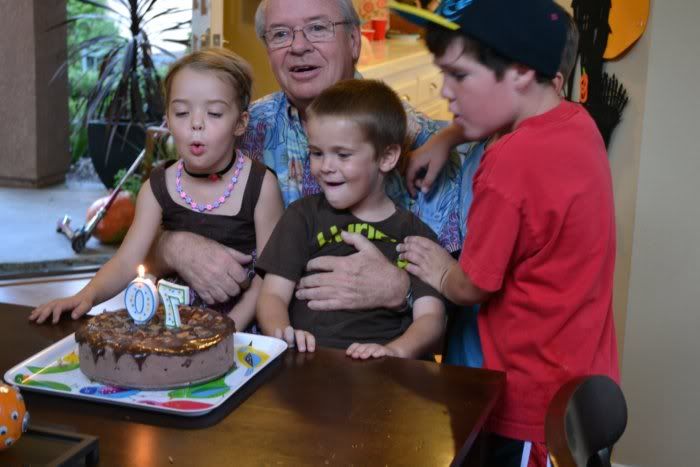 When Papa opened his photo book, which was made in i-photo, Jack (3) exclaimed, "Papa! You got a new computer!"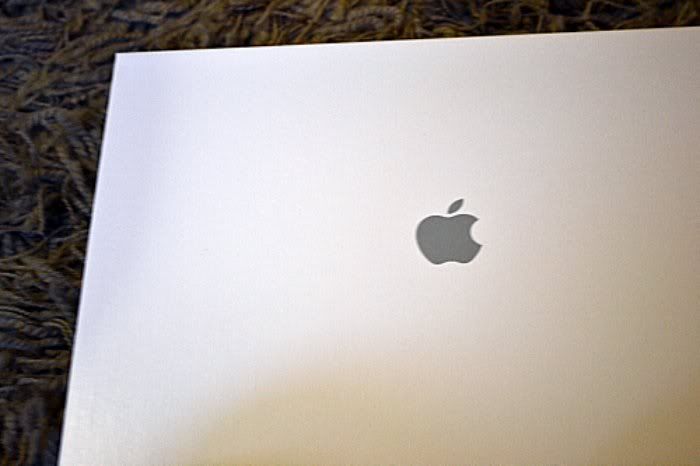 We're Mac people. He made his daddy proud.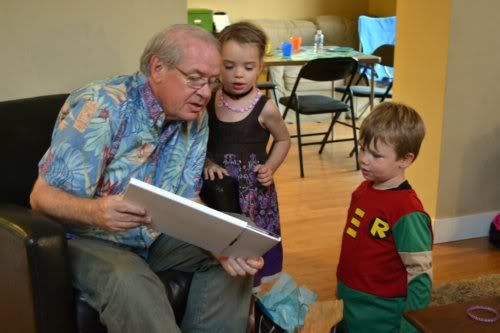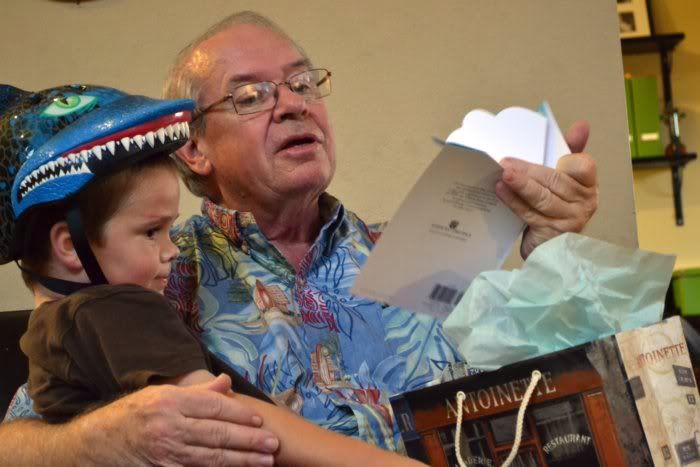 Life is busy. School, work, and sports keep us apart more often than not. Even though we live within an hour of each other, we don't see each other as often as we'd like to.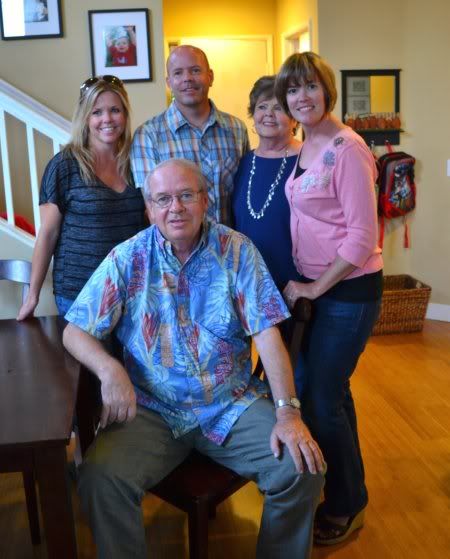 Maybe if I made this cake more often, that would change things.
You can find the recipe
here.
Not a peanut butter and chocolate fan? Go ahead and substitute another ice cream. I may not understand it, but I won't hold it against you.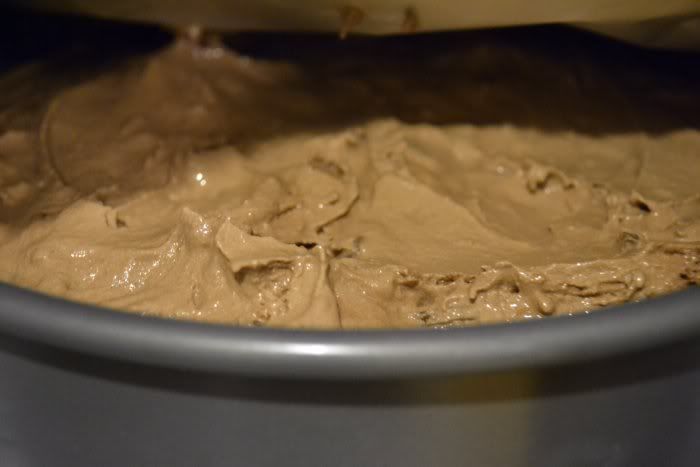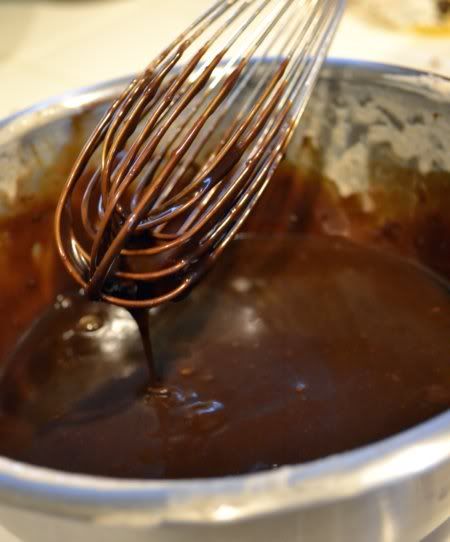 Enjoy!
Much love,
Katie