Luke and Charlie's school put on an annual Halloween shindig,
The Monster Mash.
There's nothing like getting your kids dressed in costumes, minus the 8 year old who is suddenly too cool for wearing his costume to school, piling into the minivan, and having your 3 year old crash out for a 5 minute drive to school.

Isn't that how it rolls? We went with it because that's what you do. You plan fun outings even after a 12 hour day trip the previous day to Malibu and soccer all Saturday morning and afternoon. Again, you go with it because you know it makes their memory banks full.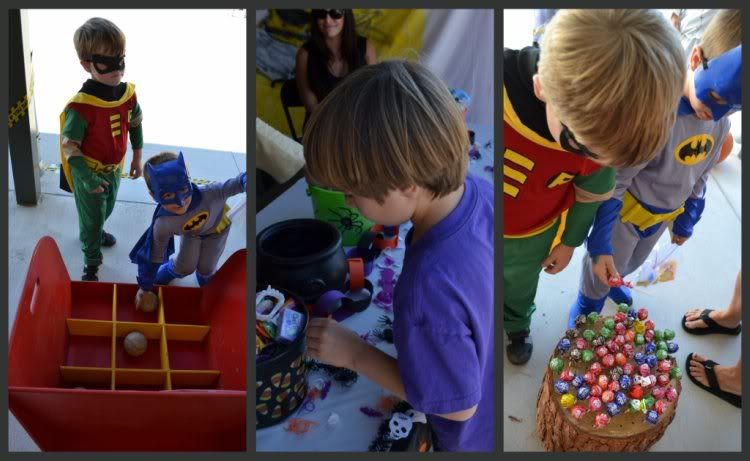 The big deal of the event was Charlie (5) winning a goldfish.
I dreaded one of kids bringing home a goldfish for two reasons:
1. We don't need another pet.
2. I know that goldfish don't live long and I didn't want the drama of a dead fish.
And sure enough, the next morning poor Goldie had gone to fish heaven.
Despite the dead fish, we had a blast. Now we're off to church and to the beach for what may be the last beach day of the year for us. I don't know if we'll have another gorgeous 80 degree day again this year and I don't want to miss the opportunity to make the most of it.
Pumpkin carving will be Kevin's territory tonight. Anyone else way too OCD-ish to handle the goo and mess of pumpkin carving? I gladly take on the role of photographer and seed baker.
Happy Sunday to each of you.
Much love,
Katie