Oh Charlie Boy. What a day we had celebrating
you.
In just a few days you'll be 5.
We gathered at our local YMCA for water fun...


You and Jack can be the best of friends or the worst of enemies. Brothers are like that. Especially when you're 17 months apart. And in typical brother form, you both had to show off your tricks.

Don't worry, Luke was there too. He's was hanging with the "big kids." It made my heart break a little that he wanted to go to the "big kid pool" and rounded up the other "big kids" instead of hanging in the "little kid" area. It wasn't long before you noticed he was gone and declared that you were a "big kid" too and deserved to go in the "big" pool.
Can you stay little for just a bit longer please?
Thanks, Buddy. I knew I could count of you.
I love you.
Every one jumped, splashed, and swam.
And when all of you were wrinkled up raisins, we came in for cake. A shark cake as per your request. You should know that your dad did the decorating. I can bake, but your dad rocks it like nobody's business when it comes to the fancy stuff.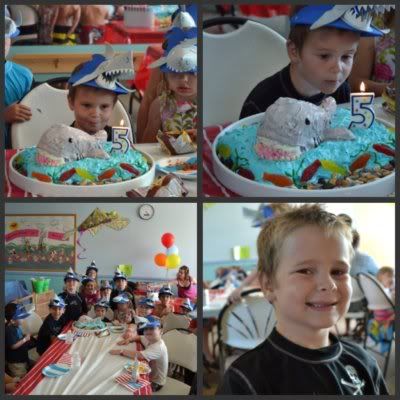 So Buddy, I know you are almost 5. Soon we will say good-bye to 4. Can you just make me two promises? Even when you are older and are taller than me, will you still hold my hand and look at me with
that look
that just comes from your heart?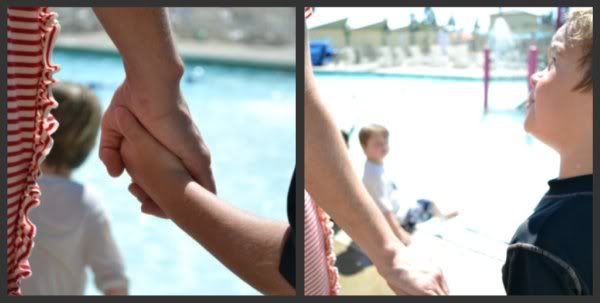 Thanks, Buddy. I knew I could count on you.
I love you.
Happy almost 5th Birthday, Charlie.
Much love,
Mom
Linking up with lovely Heather: