Titles and names of
God the Father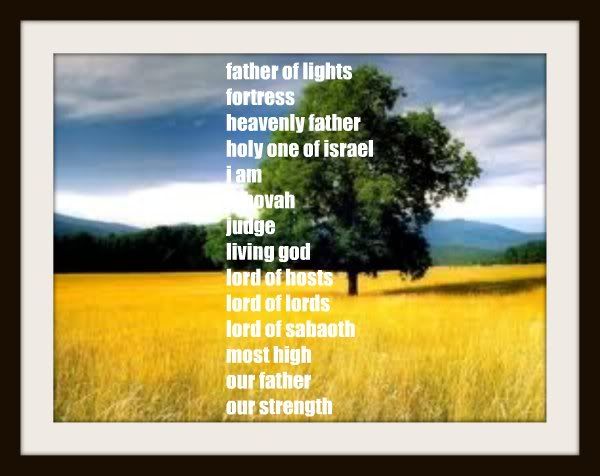 *photo sourced from google images.
Since we have Father's Day on Sunday, I'm leaving the link open all weekend. This may be way too teacher of me, but I thought we could build a "Father" theme for this week. If you have something else to share, go for it. Don't let my theme tracked brain prohibit you from sharing!
How is God serving as "Father" in your life?
When you call God "Father" what does that mean to you?
What image comes to mind when you think of God's "Fatherly" love?
So come on and link up. Share with one another. Encourage. Leave kind words for each other.
All you need to do is:
1. Copy your blog post.
2. Click the link button down below.
3. Put in the requested info.
4. Let your readers know that you are linking up to minivan diva.
*Email me if you have questions.
Thanks to
Erin
and
Hannah
for participating last week. Please check out their blogs. They are both amazing mamas who have a ton of wisdom and creativity to share.
Much love,
Katie