There are days when I feel like this parenting gig is in s-l-o-w motion. When days are unbearably tough, I silently wish for time to magically speed up. I glorify the days when they will be 6, 7, and 10 and wish I could genie myself and grant a wish to be there instantaneously.
Then I am quickly reminded of how fast the time is going. When I consider the fact that our 1st born will be in 3rd grade next year, I almost feel a sense of panic. I'm suddenly keenly aware of the fact that the time when they are little is very short.
The thought of my children getting older is hard for me. Our youngest is 3 going on 10. Having older siblings does that to a kid. It has been haunting me that I will not have true littles under this roof for much longer. Yes, they will always be my babies, but they will be taller than me one day soon. I'll miss the improper grammar, make believe, and lack of awareness of what is cool or not.
We've been on an endlessly spinning
taking care of littles
hamster wheel over the last 8 years. I have become unintentionally blind to the fact that we are coming to an end of this chapter in just a few years. Before I know it, they will all be in elementary school.
Who said that was allowed to happen?
I want to freeze time. I feel like a desperate cat with it's sharp claws hanging from a tree branch. I don't want to let go.
But, I'm learning that I need to savor the joy in each stage. I am learning to not fear the next chapter. I learning it's okay to miss the past...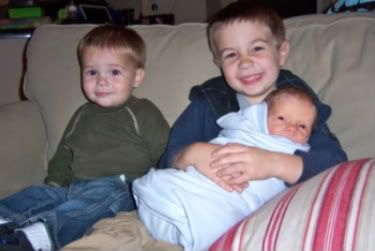 but to embrace the
now
.
And to look forward to what the next chapter has in store for us.
Much love,
Katie
Please visit beautiful
Casey
for On My Heart Friday:
P.S. Come back on Sunday for
It's a God Thing
Link Up!