There are times when I get quite frustrated that Kevin is not
exactly
like me.
I think life would be so much more organized and efficient.
But, then I remember why I fell in love with him in the first place. It was because of all the things
I am not
.
He's artistic.
He's musical.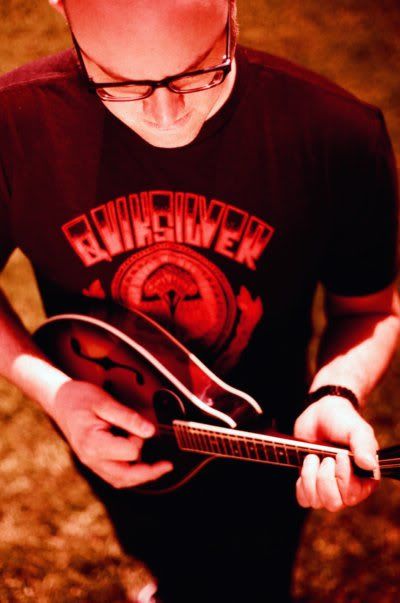 He's chill.
And while I can plan and execute fun like it's nobody's business,,
he just brings the fun
.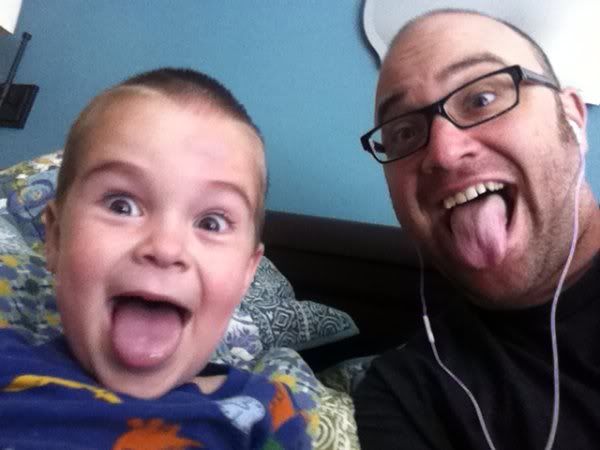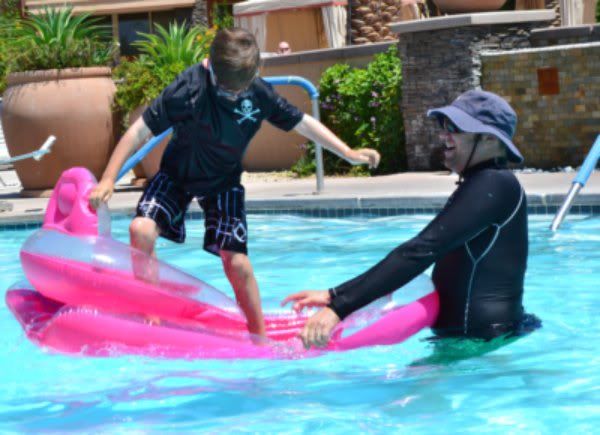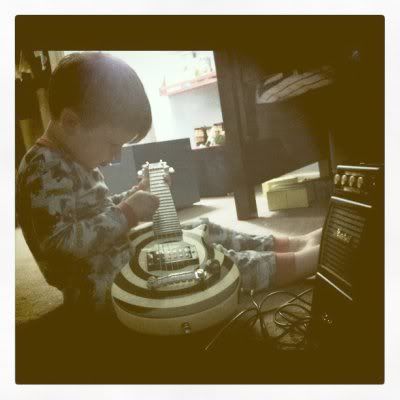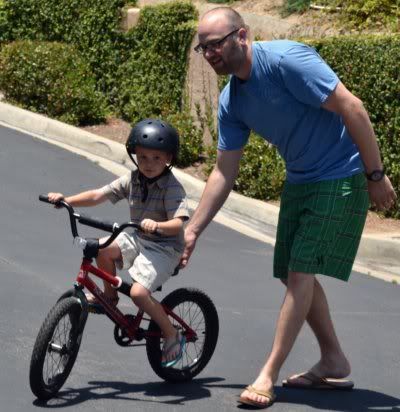 He allows the things that make my insides churn, like hot cocoa with a mountain of homemade whip along with a heaping stack of pancakes for a Dad/son breakfast date.
Wrestling? No problem.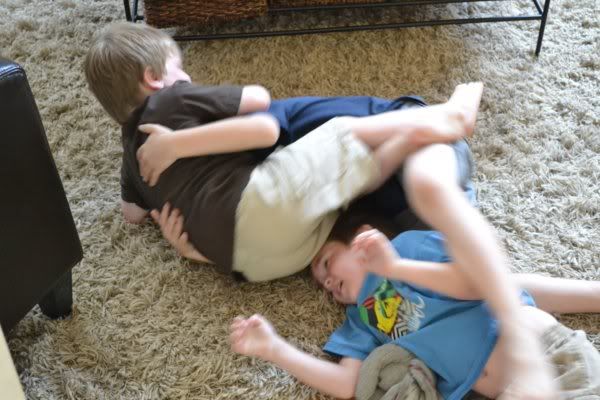 So this Father's Day, I'm grateful for a husband that compliments me in all the things
I am not.
He brings balance to our boys' lives and to this house.
He brings a level of joy to my boys' lives that I simply cannot.
And I'm okay with that. They love me for different reasons.
So, Kevin, thank you for filling up our boys' hearts with fun, music, art, and the ability to chill. God knew perfectly well why He put us together.
Happy early Father's Day to my rockstar of a husband.
Much love,
Katie