Kevin and I really dig making cakes for our boys' birthdays. We used to buy themed cakes, but soon realized how much we love doing this for our boys. You can see our past cakes
here
and
here
.
When it comes to parties, I choose to spend my energy on certain things. I am a thematic girl. That's the teacher in me. When my boys tell me what kind of party they want, my wheels start spinning. I'm not crafty, but I can throw down a theme like there's no tomorrow.
For some odd reason, I love putting together the party favors. I bought different colored buckets, put their names on them and filled them with $1 dive toys, rafts, books, and shark squirt guns (forgive i-phone photos)...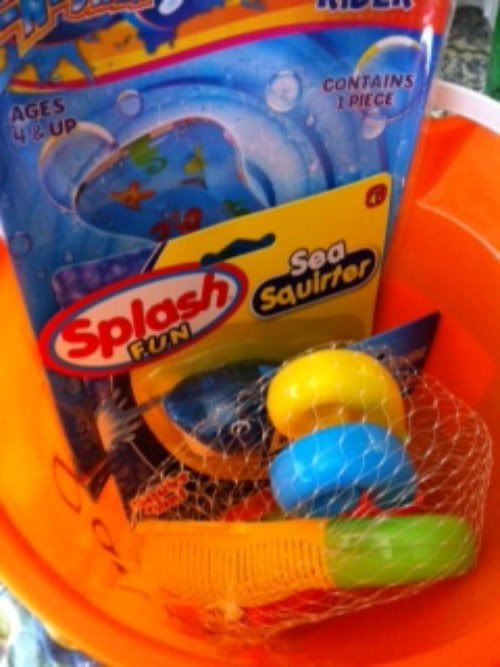 The big kids got this book instead of the little kid book...
Everything else worked well for both the biggies and the littles.
I topped off the buckets with a shark hat which they wore when we sang "Happy Birthday" to Charlie...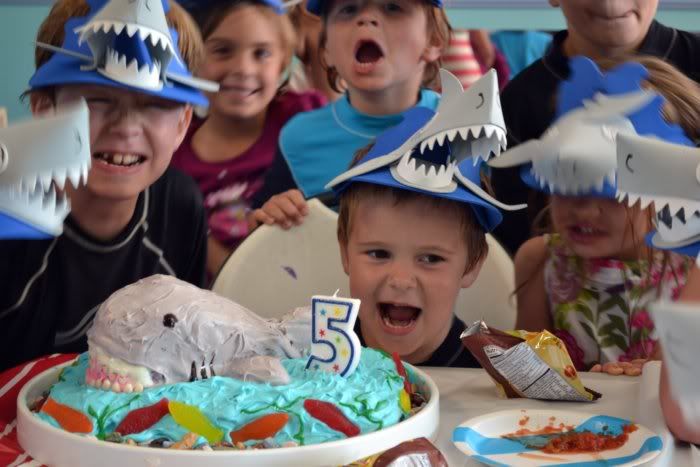 You can check out the party
here.
Now let's get down to business, friends.
Charlie wanted a Shark cake this year. We had his party at our local YMCA. He had an underwater themed party so the shark was just right.
Check out the steps.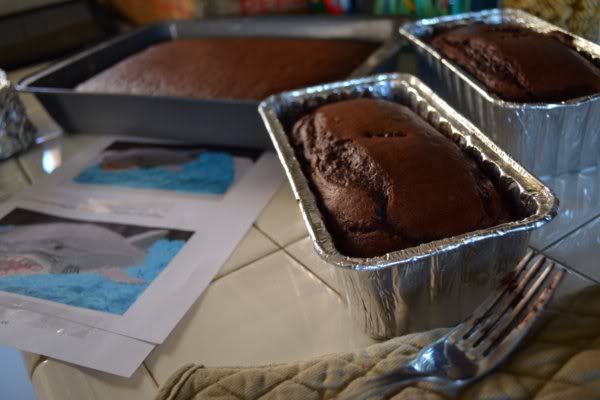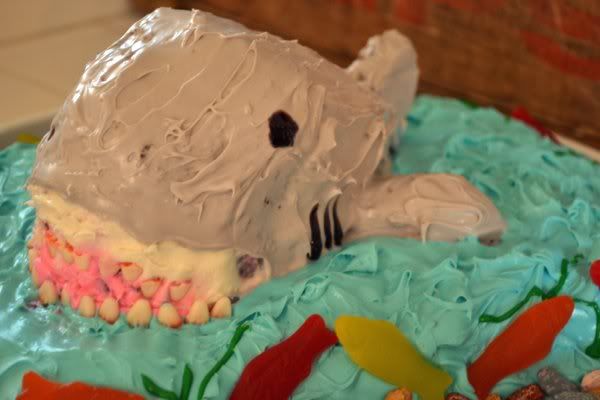 My hubby is the carver and decorator. I just bake it. Well, and test it. A few times. You know, just to make sure it is good.
Final touches: chocolate rock candy from the Sweet Factory and teeth from candy corns.
Charlie was one happy birthday boy.
Much love,
Katie