This Sunday was a day of firsts.
As I was attempting my 1st time of making salad dressing from scratch, my sweet Charlie ran inside and proclaimed, "Mom, you
have
to come outside! I'm riding my bike without wheels!"
Now let me backtrack.
1. Some of you may be thinking, "how hard is it to make salad dressing? I do it all the time." Well let me tell you, this girlfriend desperately desires to be
Martha
, but so far I buy my goods at Trader Joe's and call it a day.
2. I grew up with an awesome dad who cooked. I never assumed that I'd be the one responsible in the kitchen. However after one day of passing on the kitchen baton to the hubs, I happily reclaimed my duty. Enough said.
Let me tell you. I thought it would just require balsalmic vingerette and olive oil. However just to be certain, I googled it and found a recipe that included garlic, brown sugar, salt, and pepper. With a little 1-2-3, I whipped it up and put it in a mason jar because
everything
tastes better in a mason jar.
A perfect summer salad...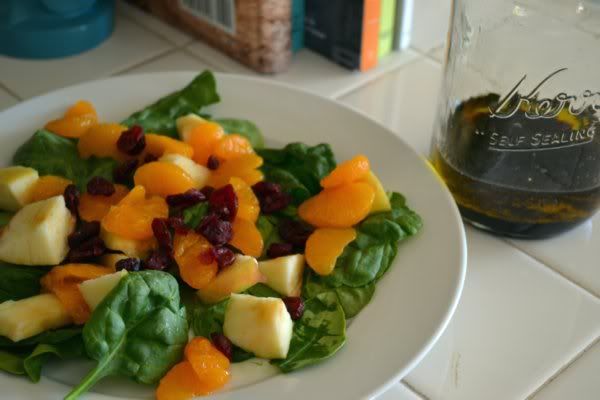 So let me bring this story home. As I mentioned, Charlie ran in with big news. I stopped prepping the salad and walked outside to see my almost 5 year old peddling on a bike that in my mind, he was way too small to ride on. Apparently my perception of my children is off. I think I still see them as toddlers. Not only did he fit on the bike, but he was cruising on it without training wheels.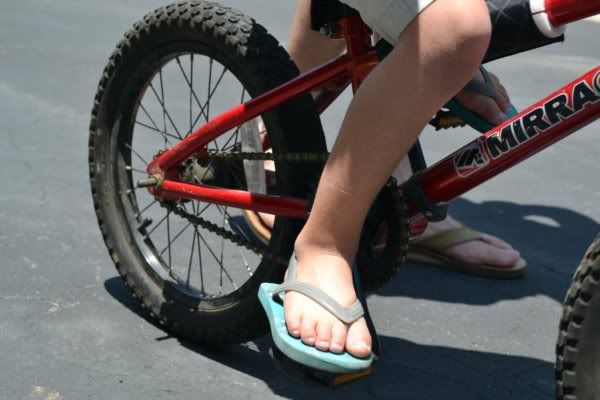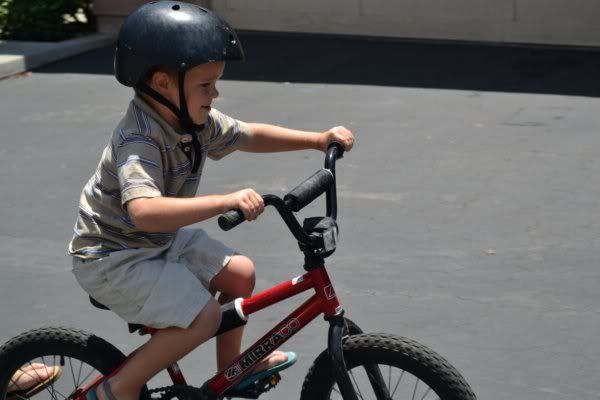 Can we stop the clock already? Seriously.
Stop
.
The
.
Clock
.
Additionally, my 3 year old speed demon, Razor scooter riding pro decided to hop on Charlie's old bike with the training wheels and gave it a go.
There was a lot of pedal...brake...pedal...brake action going on.
He thought he conquered the world of big boys. I won't tell him that he'll always be our baby.
What about your neck of the woods? Any firsts happening?
Much love,
Katie
Linking up with the lovely Heather today.
<