I'm worked.
It has been a super insane week here.
Let me give you the quickest recap as possible...
I decided on a whim to apply for an elementary teaching job.
Why would I do that when I moved mountains to make it possible to stay home???
I don't know.
I regularly search the website where all the teacher jobs are posted for the state of California like I look for homes in other states on realtor.com.
I'm weird. I guess you could say that I like to just see what's out there.
A position in our school district popped up. You may or may not be aware of the fact that teaching jobs have been dramatically decreasing in availability over the last few years. So to see a job in our district seemed too good to be true.
I tried to put all my paper work together...resume, letters of recommendations, etc. in a very short amount of time. I was searching though files, sending off emails to my references, and trying to evaluate whether or not this was insane.
I figured nothing would come of it. After all, there were over 400 applicants for one position in the district last year. However, I received an email that I was selected for an interview.
I lost many nights of sleep trying to think about interviewing again. I have not worked in 7 years. I was up playing worst case scenario/best case scenario in my head over and over again.
I was also up trying to prep for an interview and throwing a portfolio together. Whew. No wonder I'm exhausted.
Here's the proof of exhaustion besides that fact that I've been in my pajamas since 4:30 p.m. An interview does that to a girl.
We've had Legos on our kitchen table all week.
I'm either to nice or too tired to care. We eat around them.
Tonight's dinner? Left-overs for 2 kids...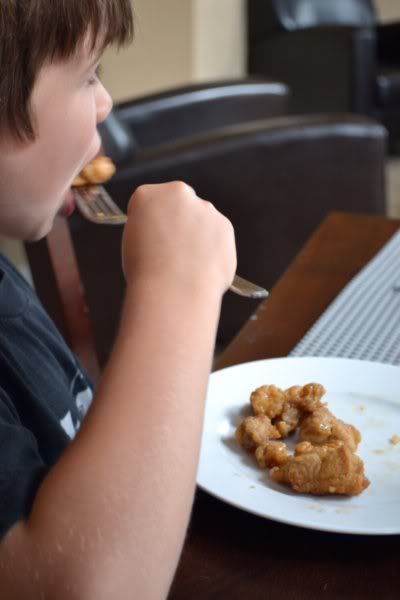 and good ol' pb&j for a third...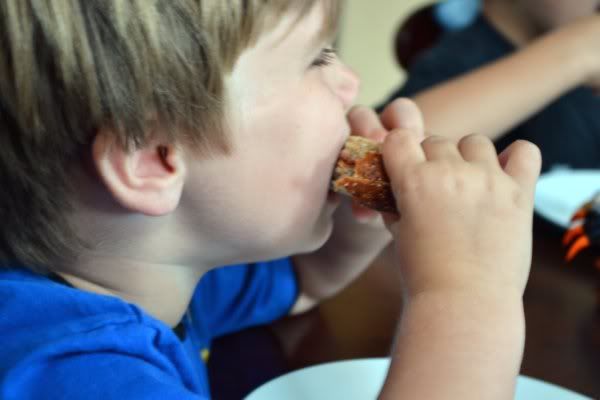 The hubs is gone for work so it looks like cereal for me. Yep, that's just how we roll in this casa.
Good night, friends.
Much love,
Katie
Linking up: